Ringo Starr's Big Birthday Show Features Countless Famous Friends
There were special performances by Sheryl Crow, Joe Walsh and others, and appearances by Paul McCartney and Dave Grohl among a stellar cast.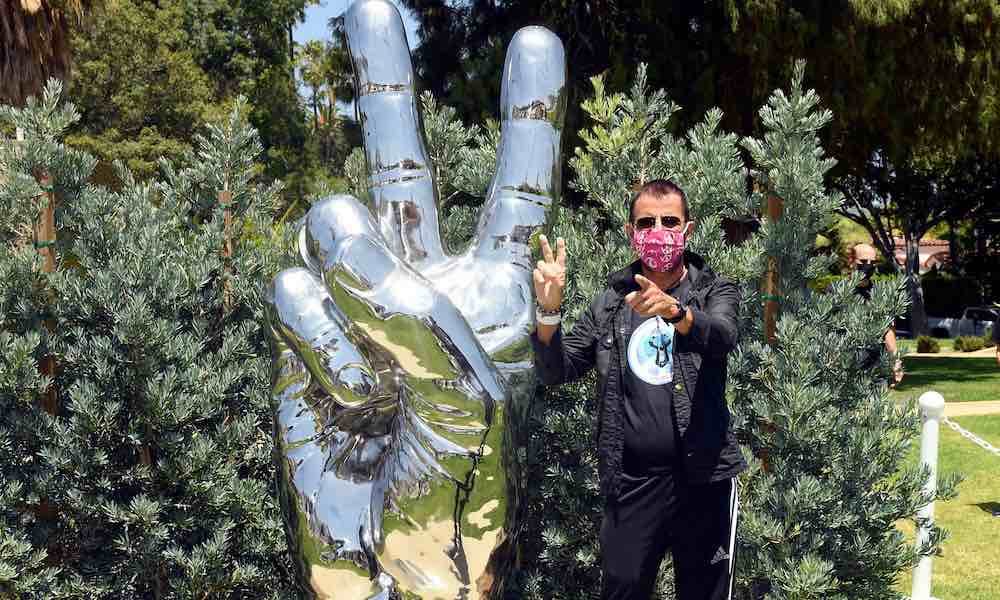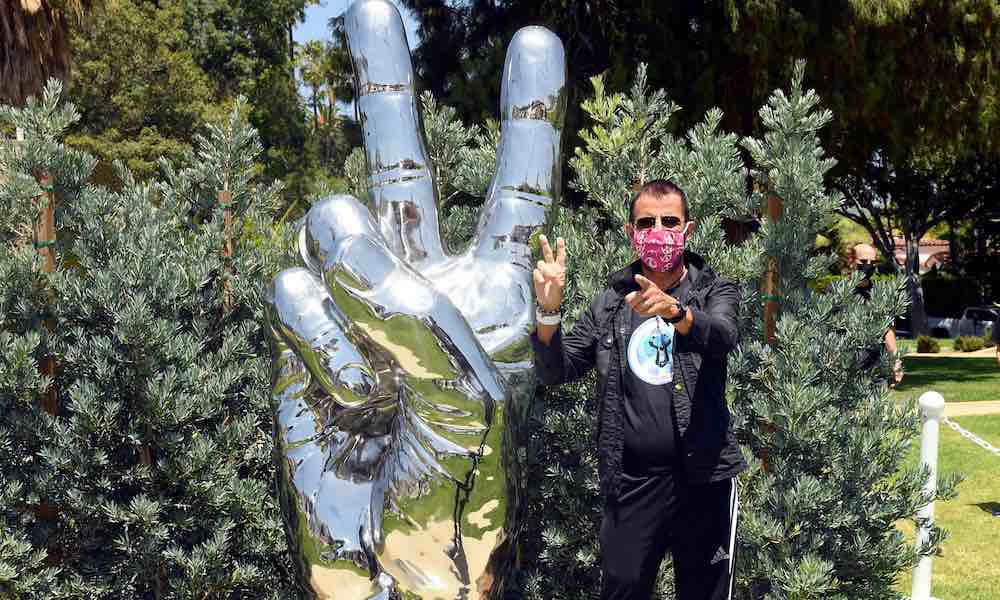 Ringo Starr marked his 80th birthday yesterday (7) with his promised and much-anticipated Ringo's Big Birthday Show. The all-star charity broadcast aired on his YouTube channel in aid of Black Lives Matter Global Network, the David Lynch Foundation, Musicares and WaterAid.
Starr introduced proceedings from his drumkit at home, explaining the need to change the format of his annual birthday celebrations and flashing back to footage of the regular large gatherings he has hosted every year since 2008. The musical bill of fare opened with his live performance, with his All-Starr Band, of 'It Don't Come Easy,' his first big solo hit from 1971, which as Ringo explained, George Harrison helped him to complete as co-writer.
Ringo Starr's Big Birthday Show!
His wife Barbara Bach then sang "happy birthday dear Richie" before introducing his longtime collaborator Joe Walsh, after which Sheila E performed 'Come Together.' It was the first of many appearances by Starr's famous friends contributing to the broadcast with covers of his songs.
There were birthday messages from the likes of Lynch, Bettye LaVette ("I thought I was old!") and Bob Geldof, or "Bobby G" as he introduced himself. Other video wishes came from Nils Lofgren, photographer Henry Diltz, granddaughter Taita Jayne Starkey, Roy Orbison Jr., Giles Martin, Edgar Winter, Verdine White of Earth, Wind & Fire, director Ron Howard, Olivia Harrison & Mick Fleetwood, Ringo's daughter Lee Starkey and her family and more.
Tribute covers from Sheryl, Joe and more
Sheryl Crow played 'All You Need Is Love' on everything from ukulele via cello to accordion before Walsh covered one of Ringo's early Beatles vocals, 'Boys.' There was a distanced collaboration between Ben Harper and Dave Grohl and a remarkable video of Starr's 'Give More Love' featuring appearances by such admirers as Rodney Crowell, Willie Nelson, Peter Frampton, Steve Earle, Jackson Browne, Elvis Costello, Michael McDonald, Keb' Mo', Jeff Bridges, Kenny Loggins, T Bone Burnett and Ray Wylie Hubbard.
Gary Clark Jr. delivered a rocking live rendition of 'Come Together' with his band and there was a live clip of the All-Starr Band's version of another Starr signature, 'With A Little Help From My Friends,' which led into 'Give Peace A Chance.' As a fitting closer, Paul McCartney and his band's live 'Helter Skelter' featured Ringo on drums, before Walsh presented the beloved drummer with a birthday cake, and the "peace and love" vibes spread around the world again.
Listen to the best of Ringo Starr on Apple Music and Spotify.