Rise Against Share New Interactive Video For 'Talking To Ourselves'
The band are also currently on the road through April 22 – they play the Scotiabank Arena in Toronto, ON tonight.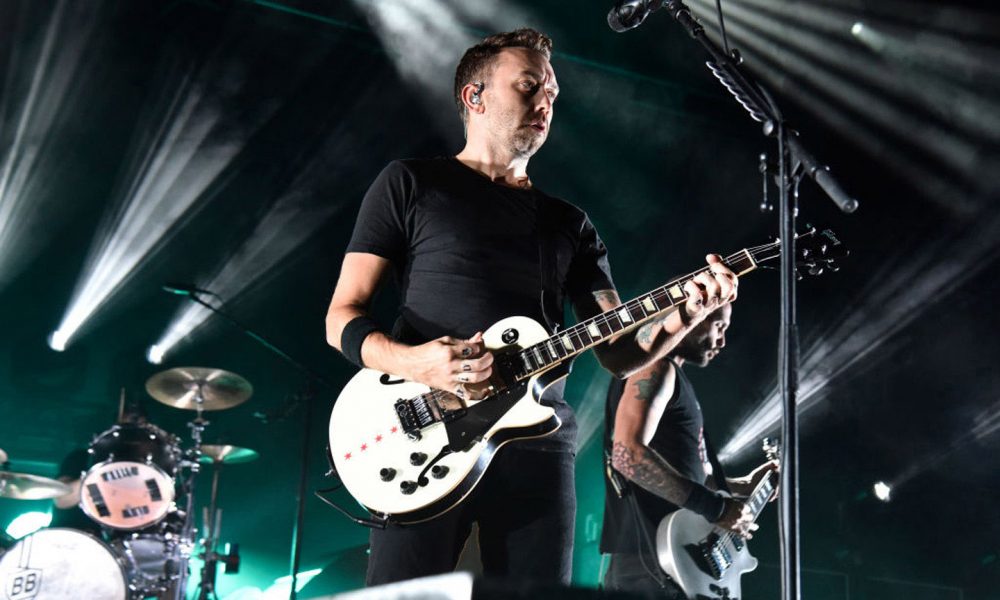 Rise Against have shared a gripping new video for "Nowhere Generation" single "Talking To Ourselves" — a standout track about falling to complacency and feeling as though no one is listening — that features evolving and cryptic transmissions for fans to discover via QR codes, and are encouraged to follow over the next few weeks.
"The intention behind the video was to yet again shed light on us as a society and to expand on the feeling that we have progressively lost our humanity," explains director Ryan Valdez. "In our video, the QR codes represent little windows to the world outside of our bubbles, only to be dismissed and swiped onto the next event. It feels so bleak. Heartbreaking headlines are so disposable and just another hashtag buried in the news of celebrity gossip and trending dances. As we watch and Tim sings "Are we talking to ourselves," I hope it reminds us to be human, listen, speak up and do better."
The new video follows the February release of "Talking To Ourselves (IDLES Inner Monologue Remix)", a pulsing, synth-driven, transformative re-working by British band IDLES.
Rise Against - Talking To Ourselves (Official Music Video)
Rise Against, who are currently on the road through April 22, playing the Scotiabank Arena in Toronto tonight, will head back out on tour this summer for a U.S. headline run that includes shows at The Forum in Los Angeles (July 19) and The Rooftop at Pier 17 in New York City (August 9), with support from The Used and Senses Fail.
Rise Against's latest album, Nowhere Generation, saw its title track, No. 1 Rock-charting hit earn various spots on Billboard's Year-End Charts for radio airplay, including No. 4 at Mainstream Rock Songs and No. 5 at Rock Airplay Songs, as well as iHeartRadio's No. 10 most played Alternative song in 2021. The band was also Billboard's No. 9 most-played artist on rock radio in 2021, alongside Billie Eilish, Foo Fighters and more.
Last November, Rise Against shared the "Nowhere Sessions" EP, a six-track live expansion of the album that captures and celebrates the anthemic intensity of the band's renowned performances. Singles from the EP included "Talking To Ourselves (Nowhere Sessions)" and a cover of Creedence Clearwater Revival's "Fortunate Son".