Rise Against
The Chicago punk band was co-founded by Joe Principe and led by Tim McIllrath and are known for their urgent songwriting and political activism.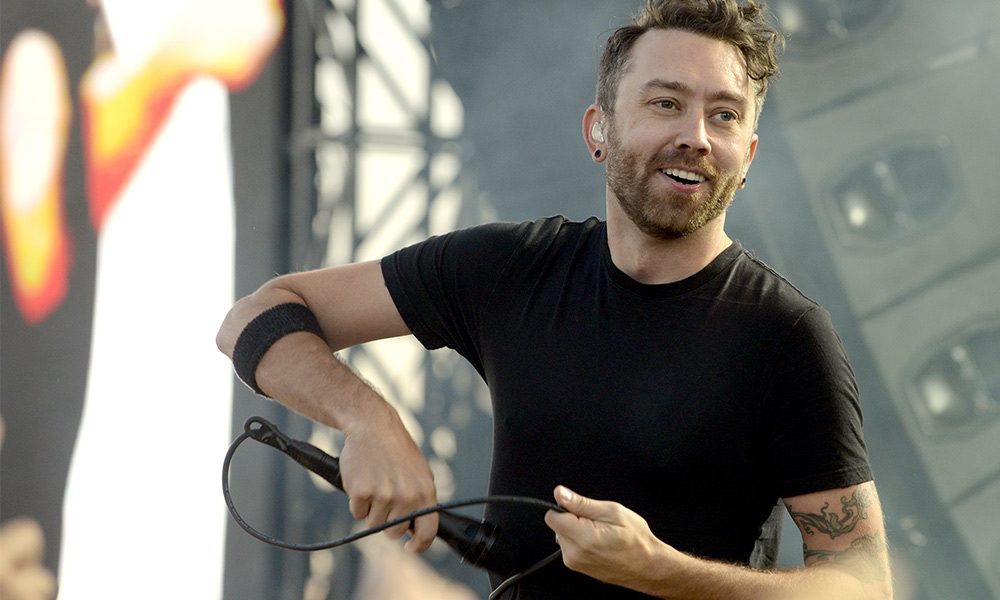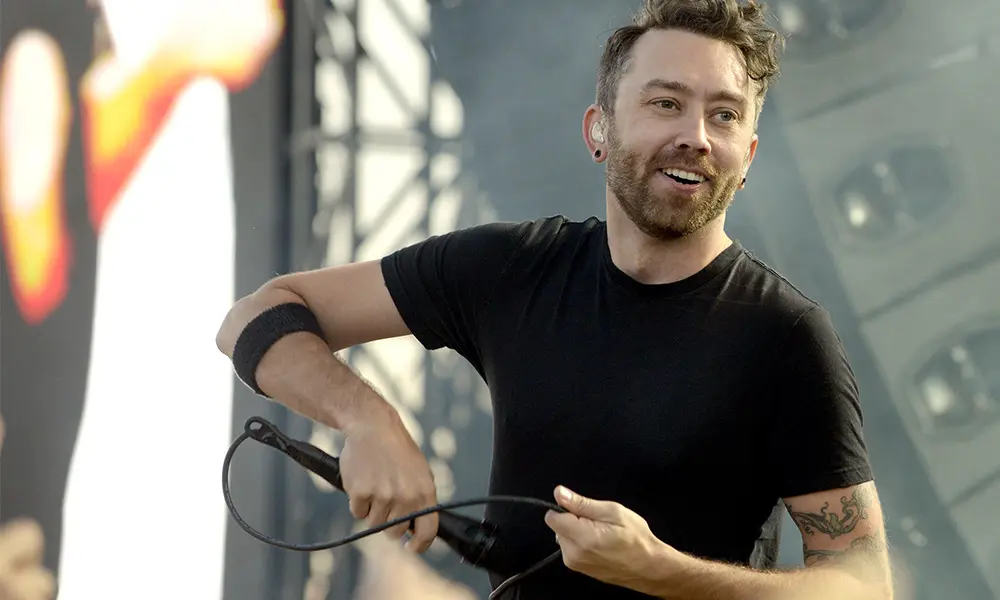 At a time when politically motivated rock music is in short supply the mainstream success of the melodic hardcore quartet Rise Against comes as a welcome surprise. With seven studio albums and a fine compilation set to their name the Chicago band use their successes as a platform for their beliefs and crusades – being staunch supporters of Amnesty International, PETA and the gay activist movement It Gets Better Project whose other celebrity champions include President Barack Obama and Secretary of State Hillary Clinton. It is also impossible to overlook their work in bringing environmental and social issues to light: deforestation, melting ice caps, factory farming, vegetarianism and sweatshop labour. Their attitude could be summed up by lead singer Tim McIlrath's declaration: "Every action has a reaction. We've got one planet, one chance."
Both hardcore and melodic the Rise Against crew have made significant inroads in North America (they are big in Canada) and Europe here their attitude strikes a resonant chord in Germany, Scandinavia and the UK. The albums are certainly worth discovery: Endgame is their best-known release but Appeal to Reason and the most recent The Black Market are excellent. Their most recent release was In support of this year's Record Store Day when Rise Against offered a limited edition 7" Vinyl featuring 'The Eco-Terrorist In Me', previously unreleased track 'About Damn Time', and a spoken word collaboration from author Will Potter; the latter's book "Green Is The New Red" inspired and informed the title track. Potter's spoken word contribution 'We Will Never Forget' dives deeper into the fight for animal welfare and increased transparency in the shadowy world of factory farms.
Towards the end of the 20th century a band calling themselves Transistor Revolt emerged from the Chicago underground scene. Singer Tim McIlrath and bassist Joe Principe were soon joined by drummer Brandon Barnes and guitarist Todd Mohney (who had played inside project The Killing Tree with McIlrath) although the enigmatic Mr Precision (aka Dan Wieklinski) handles most of the lead playing. In 2001 Rise Against put out The Unravelling on Fat Wreck Chords with post-punk producer Mass Giorgini at the desk in his Sonic Iguana Studios. The remastered version of this album is essential discovery material thanks to Bill Stevenson adding a cleaner, crisper mix that doesn't sacrifice volume for clarity.
Their second independent release is Revolutions per Minute, which includes the single "Like the Angel" and the onset of the message music that is their lifeblood. Again it's well worth checking to enjoy the birth of a band finding its feet and perfecting its craft.
The first release on a major label is Siren Song of the Counter Culture, a persuasive title that is backed up by some staggering hard rock on "Blood to Blood", "Tip the Scales" and the thrilling "Rumours of My Demise Have Been Greatly Exaggerated," where the mixture of Morrissey style wit and Bad Religion-class fiery rhythms combine to full effect. But this is hardcore with genuine brains and the addition of Chris Chasse on guitar and backing vocals broadens out the sonic backdrop with welcome harmonies.
Another fan favourite is the acoustic "Swing Life Away", first heard on the compilation album Punk Goes Acoustic. This will give Rise Against their chart entry with the parent album slow-burning it's way to US Gold. Another track that doubles up is "Give It All", first heard on the Rise Against Bush compact disc. The hard-hitting video for this piece pushed the band to the forefront of the radical counter culture and boosted their social network status overnight. The YouTube entry has 11 million hits and rising.
The band returned to producer Bill Stevenson to create The Sufferer & the Witness, whose liner notes include a reading list, recommending tomes by Ayn Rand, Aldous Huxley and various other historical and Science Fiction classics. Outstanding cuts "Ready to Fall", "Prayer of the Refugee" and "The Good Left Undone" indicate no lessening of fervour in the face of gathering stardom. If anything McIlrath ups his lyrical game on "Drones" and "Worth Dying For" and this is their biggest seller to that time.
Appeal to Reason sees the arrival of new guitarist Zach Blair in 2007 (the Texan is a former member of hard-core punk group Only Crime) but otherwise, it is business as usual: organic hardcore, urban politics, scathing anti-war dissections and full-on noise. This is a great place to discover Rise Against since it includes the key track "Savior", their most downloaded song and Billboard's top rock choice for 2010, beating off Muse, Breaking Benjamin, Weezer and many others who might be deemed more famous.
This best-kept secret angle stops holding true and ceases to be relevant once Endgame drops in 2011 and becomes their highest-charting album on the US Billboard 200, making #2, and cementing their reputation in the UK, boosted in part by the success of "Help Is on the Way", which references McIlrath and the band's experiences of visiting New Orleans after the double whammy of Hurricane Katrina and the BP oil disaster. In the UK tour to support the album, McIlrath dedicated the song to those affected by the Japanese tsunami and earthquake. It's unarguably powerful, also poignant and purely punk. Rise Against in essence, really.
The big selling compilation Long Forgotten Songs: B-Sides & Covers (2000-2013) is a pleasurable way to link into their B-sides, covers and rarities. The depth of the band's influences can be heard as they tackle Bob Dylan's "Ballad of Hollis Brown", Malvina Reynolds' "Little Boxes", the Minor Threat theme, Black Flag's "Nervous Breakdown", some Journey and Black Flag, a great version of Bruce Springsteen's "The Ghost of Tom Joad" (featuring Tom Morello, Brian Fallon and Wayne Kramer), also the latter man's "Kick Out The Jams", the archetypal MC5 rock classic.
Back in the studio for The Black Market, where the environment and the petrochemical industry come under scrutiny. Their highest UK chart entry, this was pre-released for stream via iTunes and topped the US charts in every relevant field, also going Gold in Canada, a fanatical market for the band.
Upbeat, catchy and always provocative this is a modern hard rock classic with a subtle shift in emphasis towards elements of funk and anthem sized epics like "The Great Die-Off" and killer hooks throughout. Well into their career by now there is also time for reflection and pause for discussion on the nature of the band and the process of songwriting. McIlrath summarises the process as "…getting dirty to create something that I could share with somebody that could potentially be a cathartic experience. I was thinking, 'what is it that we do, or what do people expect or want from us? Where do we fit in their lives with the songs that we write?' I ended up not knowing what to write about, so I just wrote about that." And much more besides.
One of modern punk's most vital and exciting acts, Rise Against recently embarked on their most impressive tour to date, taking their music and message to the crowds who have already discovered their singular appeal. Those siren songs are calling.
Words: Max Bell
Format:
UK English