Watch Trailer For New Series Of 'Rock & Roll Road Trip With Sammy Hagar' Ft. Def Leppard's Joe Elliott
Other high profile guests set to appear in the new series include Queen's Brian May and country star Tanya Tucker.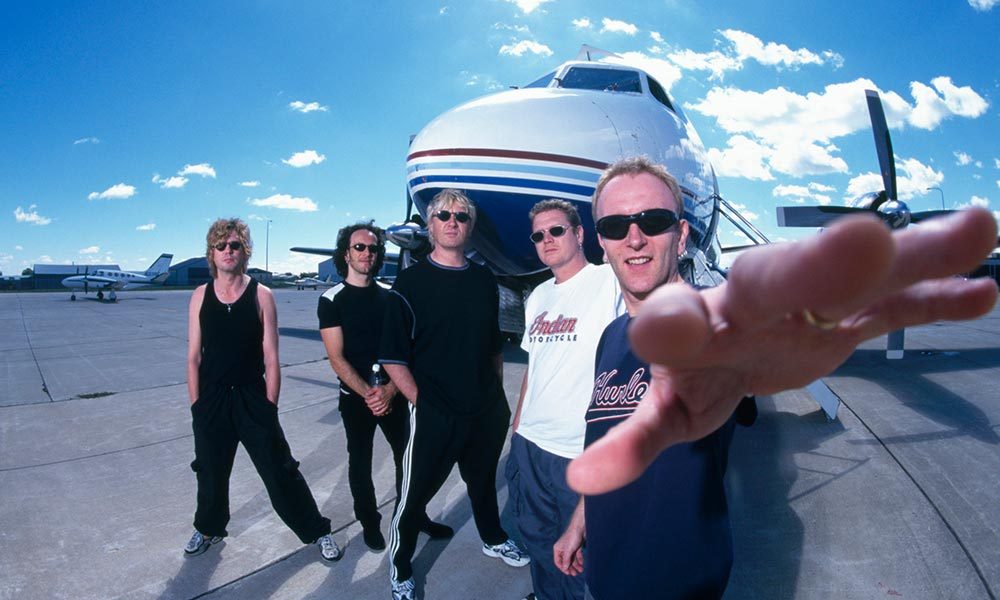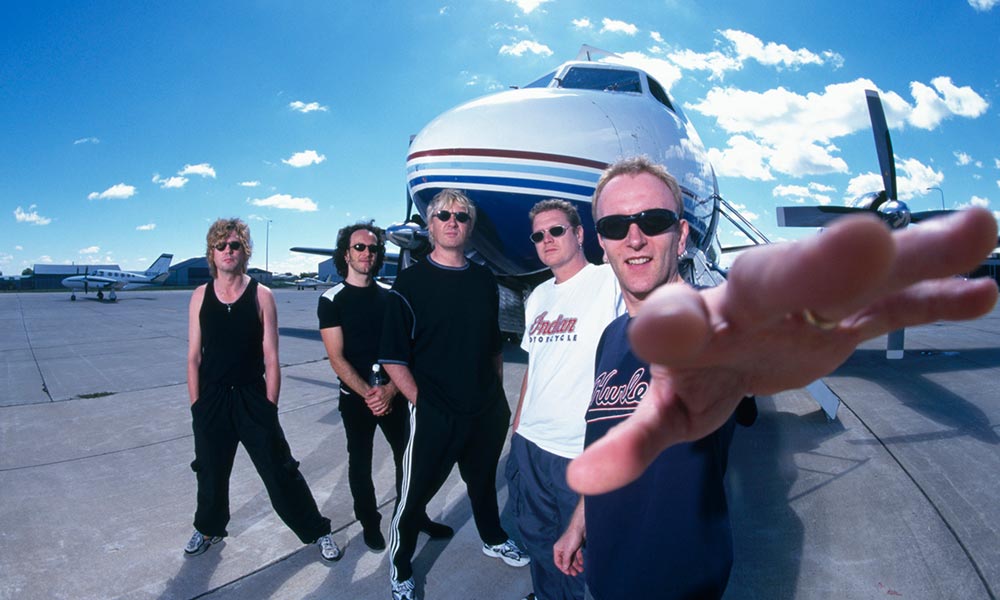 North America's AXS TV recently announced that the network's popular music interview series 'Rock & Roll Road Trip With Sammy Hagar' will premiere its fifth season on Sunday, April 19 at 8:30 p.m. ET/5:30 p.m. PT. The season features six all-new episodes, kicking off with a stop in Las Vegas where rock during which Hagar closes out the day with a jam session with hard rock pioneers Def Leppard during their residency at Planet Hollywood. In a new trailer video, you can watch Hagar speak with Leppard frontman Joe Elliott below.
Sammy Hagar & Joe Elliott Talk Def Leppard | Rock & Roll Road Trip
Other season five guests include country music superstars Big & Rich on 10 May; quintessential Queen guitarist Brian May, multi-talented guitar virtuoso Joe Walsh and Grammy-winning country artist Tanya Tucker on 17 May; and hard rock mainstays Extreme, along with former Van Halen frontman Gary Cherone on 31 May. The series will return later in the year with six additional all-new episodes, once production can safely commence again due to the coronavirus outbreak.
"We have an absolute blast producing this show each year, visiting incredible locations to sit down with some of the most legendary entertainers of all time," Hagar said in a statement. "This is a dream come true for me, traveling the country to hang out and play music with my friends, and I am excited to show our fans all the epic things we have planned in season five. The first six episodes include great jam sessions and conversations with some truly talented entertainers, and I already cannot wait for production to start back up again so we can get out there and film this next batch of epic episodes."
'Rock And Roll Road Trip With Sammy Hagar': Series Five schedule:
Sunday, April 19 – Featured Guests: Def Leppard & Shaquille O'Neal
Sunday, April 26 – Featured Guest: Rob Thomas
Sunday, May 3 – Featured Guest: Ted Nugent
Sunday, May 10 – Featured Guests: Big & Rich
Sunday, May 17 – Featured Guests: Brian May, Joe Walsh & Tanya Tucker
Sunday, May 31 – Featured Band: Extreme.
Listen to the Best of Def Leppard on Apple Music and Spotify.
Format:
UK English