Rob49 And Lil Baby Team Up For New Single, 'Vulture Island V2'
Rob49 is preparing a new project, 'Welcome to Vulture Island.'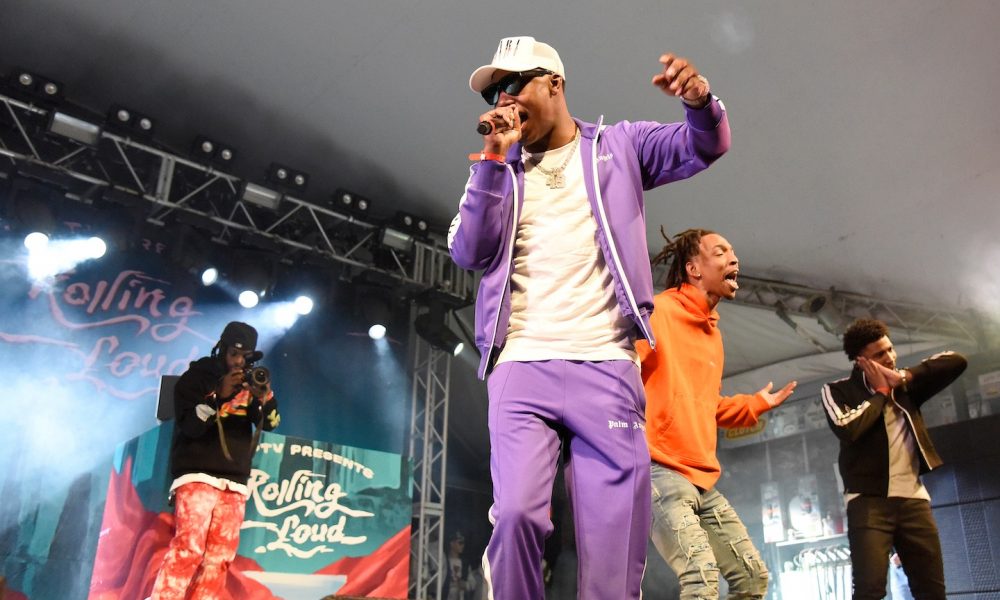 Rising New Orleans rapper Rob49 has connected with Atlanta superstar Lil Baby for "Vulture Island V2." The grim and gutter trap anthem is a soundtrack for those navigating the trenches, eyeing rats and snakes while trying to climb out by any means necessary. Together, Rob49 and Lil Baby prove the South will forever have something to say.
On "Vulture Island V2," Rob49's energy is undeniable as he stomps over a menacing, mirror-shaking trap beat made all the more sinister with eerie strings. "I don't want to hear about none of your business ain't no glock involved / My mind so f____d up, I seen murders chilling in the park," Rob49 spits with equal parts aggression and pain. Lil Baby follows with melodic and athletic cadences, sketching his journey from the bottom to the top in vivid couplets: "New house got an elevator / Came from gambling on the stairs."
Rob49 ft. Lil Baby - Vulture Island V2 (Official Video)
While the original "Vulture Island" was personal, Lil Baby's bars are a reminder that many have shared Rob49's struggles. Born in New Orleans, the rapper grew up at the intersection of projects in the 4th and 9th Wards (that's where "49" comes from). Rob49 adapted to the harsh realities of his environment alone, and the mentality he developed translates into the energy of his music. Since his first studio session, he's put in work, culling beats from YouTube and local producers.
In 2020 alone, Rob49 put out three propulsive tapes: 4our the World, Vulture, and Krazy Man. Rob49 sounds almost possessed by every beat, breathlessly digging into stories about his hood and come-up. With the recent release of 13-track project 4 God, he's making waves as one of the most talented young artists in New Orleans.
With an assist from Lil Baby on "Vulture Island V2," Rob49 will have even more eyes on him as he prepares Welcome to Vulture Island. New Orleans already feels every word of his music, but it's set to hit the rest of the world just as hard.