Robert Glasper Announces Two Livestream Events In Partnership With On Air
The shows are set for October 8 and October 29.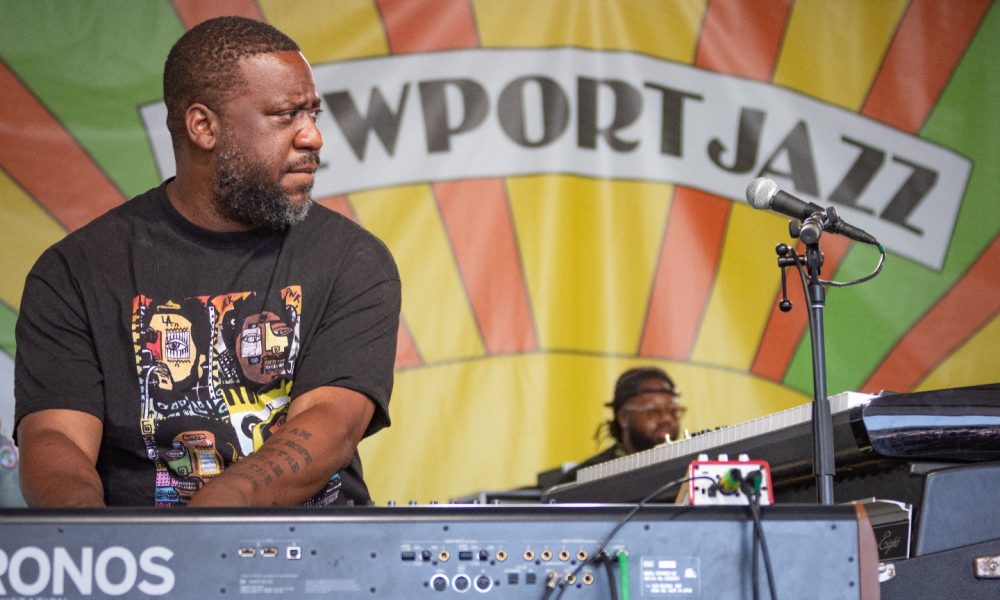 Today, four-time Grammy-winning pianist, composer, and producer Robert Glasper announced a pair of one-off, visually immersive live streams presented in partnership with On Air.
The first show, Robert Glasper Electric Trio, will air on Friday, October 8 at 8pm EDT, PDT, BST* & AEST* (*October 9) with guests Burniss Travis, Justin Tyson, and DJ Jahi Sundance sitting in with Glasper on stage. The second stream, Dinner Party — a nod to last year's critically acclaimed self-titled album — sees the Robert Glasper Electric Trio lineup adding long-time collaborator, co-producer, and creative partner Terrace Martin, as well as Christian Scott aTunde Adjuah. Dinner Party will stream on Friday, October 29 at 8pm EDT, PDT, BST* & AEST* (*October 30). Tickets are available for both streams.
Says Glasper, "I'm really excited for people to see these shows. People have been asking when I'm coming to their city but I can't travel everywhere right now, obviously. It was a really cool experience to perform in the space with 3D screens. It looked kind of trippy and fun while we were recording, so I'm looking forward to watching it again and being able to experience it with fans that can't see me live right now. I hope they have as much fun watching it as we did while recording it."
On Air is pushing the boundary by offering live streams in 4K UHD resolution and Dolby Atmos sound — providing fans with a rare opportunity to see one of this generation's foremost artistic talents operating amongst state-of-the-art production design in a quality truly befitting of his music. On Air CEO Jakub Krampl says, "We are very excited to announce that On Air's first production out of the US will be with the incredibly talented, 4x Grammy winning Robert Glasper. Given the current travel restrictions, On Air, with the help of our global partners, did the entire production remotely. We couldn't have asked for a better performer than Robert, and we can't wait for everyone to see not one, but two (!!) incredible shows."
Visit On Air's website to purchase tickets to Robert Glasper's livestream events.