Robyn Announces Much-Anticipated New Album 'Honey'
The long-awaited 'Body Talk' follow-up is finally out in October.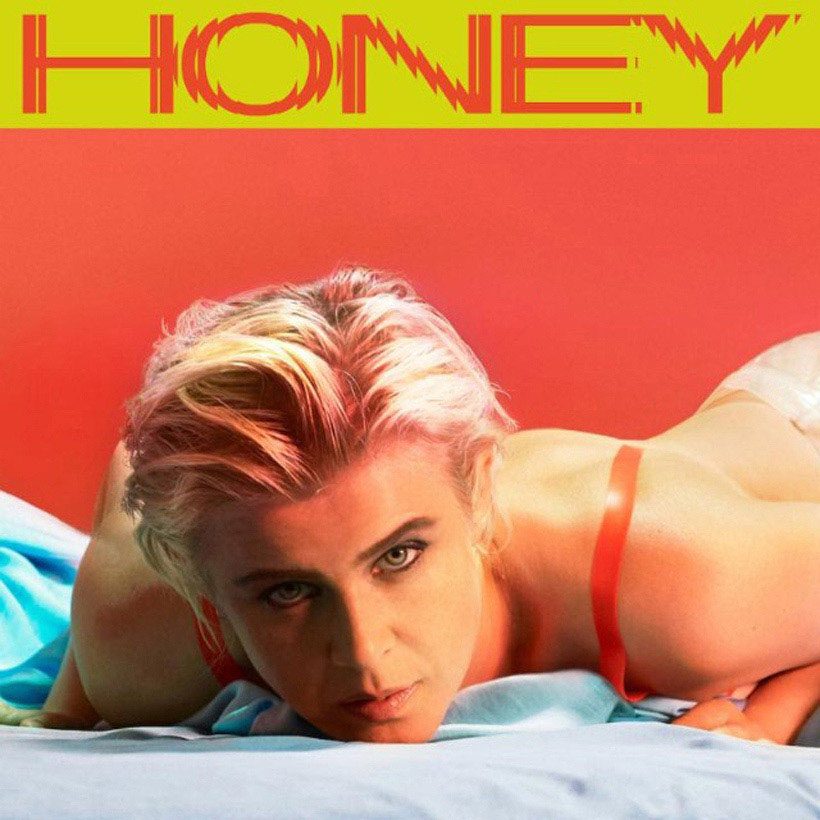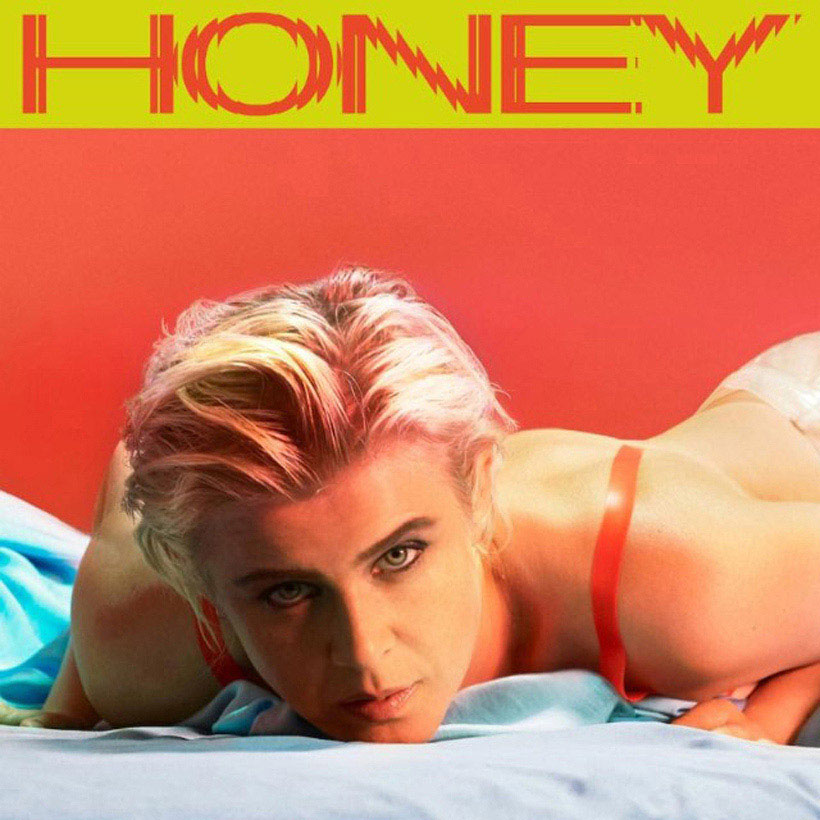 Robyn has announced her first new solo album since 2010's Body Talk. Entitled Honey, her new album is out on 26 October via her own label Konichiwa and Interscope. You can see the artwork above.
The new record features her recent single 'Missing U' as well as the long-awaited track 'Honey,' an early version of which appeared last year on US TV network HBO's Girls. The track was still unfinished when it premiered during an emotionally fraught scene of the show but fans of both Robyn and Lena Dunham's series demanded its release with the hashtag #RELEASEHONEYDAMMIT.
The new album features contributions from Metronomy's Joseph Mount, longtime collaborator Klas Ålund, Kindess' Adam Bainbridge, Mr. Tophat, and Zhala. In a statement, Robyn described Honey as "this sweet place, like a very soft ecstasy." She continued: "I danced a lot when I was making it. I found a sensuality and a softness that I don't think I was able to use in the same way before. Everything just became softer."
As uDiscover Music previously announced, Robyn first announced the new album in February when a fan inquired about the release of 'Honey' on Twitter. She began to tease new music more throughout the year, including at a talk with Red Bull Music Academy and a surprise appearance at one of Brooklyn's regular Robyn-themed dance parties at venue Brooklyn Bowl. There, she played 'Honey' in its entirety for the first time. That special appearance was also documented for a short film titled Missing U, after the single, which examined the power of her fandom and their many ways of keeping her music thriving while waiting for this new album.
In the time since Body Talk, Robyn has released a number of collaborations. She's created songs with Lonely Island, Metronomy, and Todd Rundgren, among others. She's also made mini-albums with Röyksopp (2014's Do It Again) and La Bagatelle Magique (2015's Love Is Free), as well as a 2017 EP with Mr. Tophat called Trust Me.
Format:
UK English