Robyn Set To Host New Year's Eve Special On BBC Radio 6
'It feels special to select music for this NYE which is always, whether we want or not, a symbolic day.'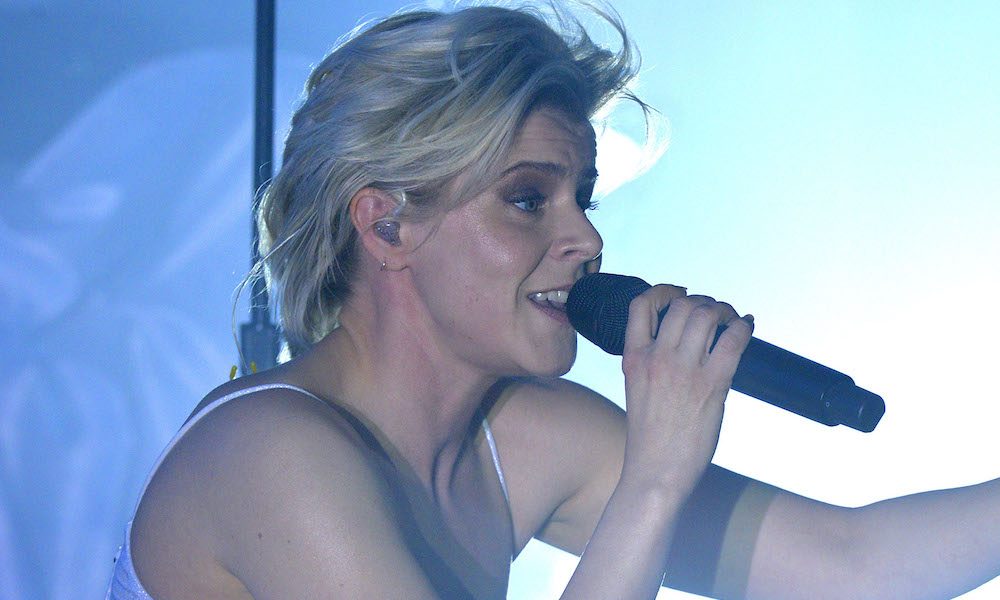 Robyn makes her debut as a presenter on BBC Radio 6 tomorrow evening, where she'll say goodbye to 2020, and ring in 2021 in style. The two-hour New Year's Eve special begins at 7:00 pm GMT.
"Lose yourself on the living room dancefloor as ultimate alt-pop icon Robyn makes her 6 Music presenting debut by taking listeners on a cosmic trip through two hours of massive tunes this New Year's Eve," reads a description on the BBC's site.
"From effortlessly cool beats to loud and proud anthems, the Queen of the Sad Bangers takes charge of 6 Music for one night only, and we are delighted to embrace her wild, weird and wonderful world!"
Robyn also offered her own preview on Instagram, writing "Thank you 6Music for giving me the maybe best gig ever. It's been a s____y year so it feels special to select music for this NYE which is always, whether we want or not, a symbolic day. I hope you tune in for fire starters and healing tunes. I will be gentle enough!"
Throughout lockdown, the acclaimed artist has kept fans grooving at home with her virtual "Club DOMO" DJ sets.
Earlier this month, Robyn celebrated the 10th anniversary of her landmark Body Talk trilogy, which included such hits as "Dancing on My Own," "Call Your Girlfriend," and "Indestructible." Sharing a variety of images and memories on Instagram, the artist called it "a throwback to a time that now seems both very far and very close."
Robyn kicked off 2020 by being named the Songwriter Of The Decade at the NME Awards. The artist received the one-off honor for her invaluable contributions to the modern pop landscape. After a glowing introduction by Charli XCX at the February ceremony, Robin accepted the award, calling it "a lifelong prize to be the Songwriter Of The Decade and I appreciate it so much."
Listen to the best of Robyn on Apple Music and Spotify.