Rolling Stones Announce 'Studio Albums Vinyl Collection 1971-2016' Box Set
All of the band's albums from 'Sticky Fingers' to 'Blue & Lonesome' remastered for limited edition, 180-gram collection.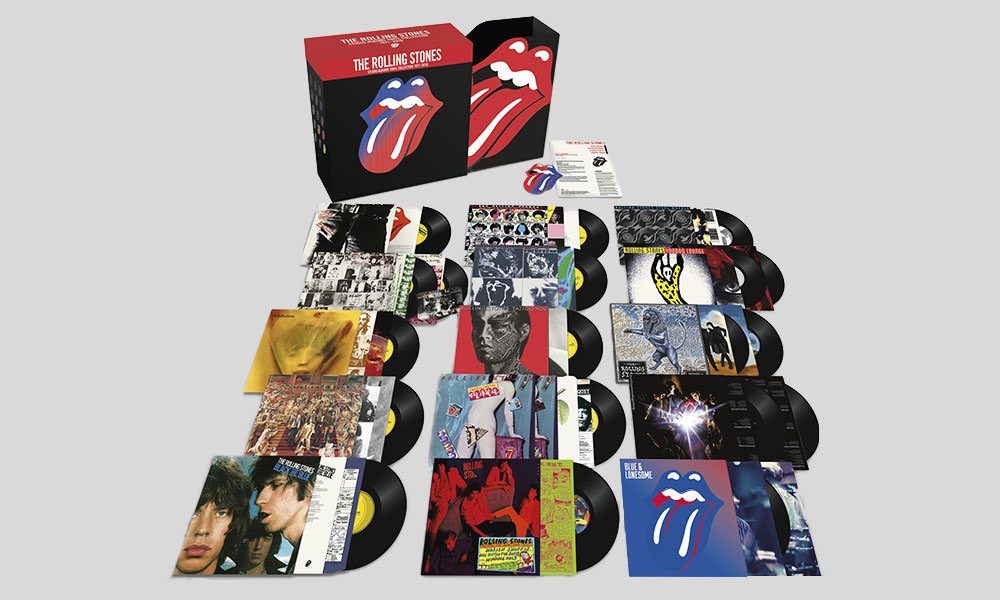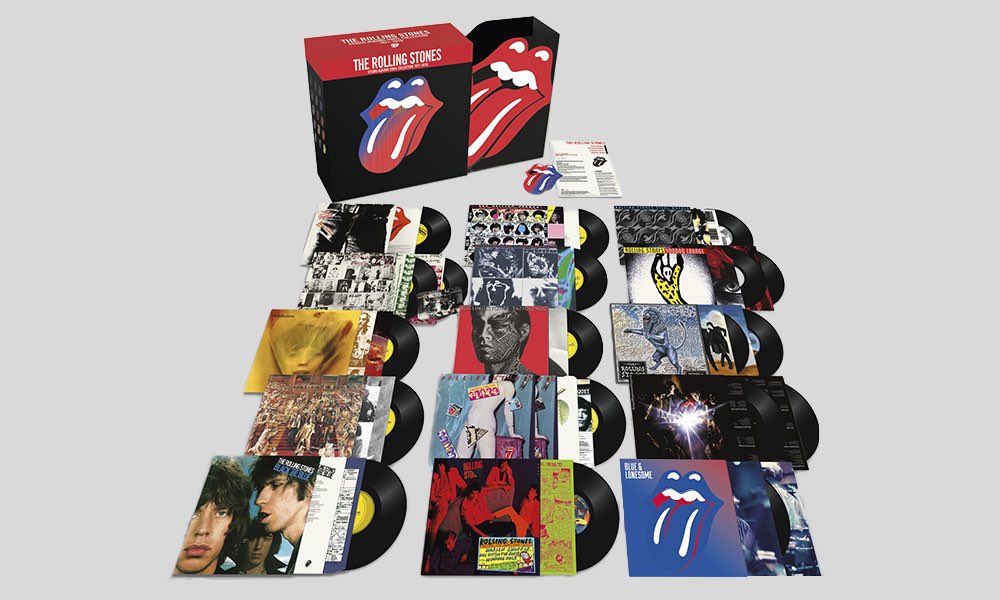 The Rolling Stones and Universal Music have announced the 15 June release of The Studio Albums Vinyl Collection 1971-2016. The limited edition vinyl box set collection will include 15 of the band's storied albums across 20 LPs, pressed on heavyweight 180-gram black vinyl. They're contained in a highly bespoke, lenticular mounted, limited edition box-set, housing the 15 studio albums from Sticky Fingers to Blue & Lonesome.
The Rolling Stones - The Studio Albums Vinyl Box Set 1971 - 2016
Featuring faithful and intricate original packaging replications, each album has been remastered and cut at half-speed at Abbey Road Studios in London. The remasters have been created from vinyl-specific original tape transfers, to make these among the highest quality vinyl pressings these classic albums have ever received. Each album includes a download card for HD digital redemption of the catalogue, and includes a numbered certificate of authentication.
Detailed artwork reproduction features include the 20 cut-outs on the cover of Some Girls and the famous sleeve of Sticky Fingers in Andy Warhol's original design, complete with a working zip with a hidden image underneath. Exile On Main St comes with a set of 12 original postcard inserts. The new set will arrive as the Stones roar through Europe on their No Filter tour, which begins on 17 May in Dublin.
Pre-order The Studio Albums Vinyl Collection 1971-2016 here.
Read more about half-speed mastering here.
Explore our Rolling Stones Artist Page.
Details of The Studio Albums Vinyl Collection 1971-2016 as as follows:
Sticky Fingers (1971)
LP sleeve presented as Andy Warhol's original design complete with working zip and hidden image beneath
Exile On Main St (1972) (2LP)
LP in original style gatefold sleeve complete with inner-bags and set of 12 perforated postcards
Goats Head Soup (1973)
LP in gatefold sleeve with two inserts
It's Only Rock'n'Roll (1974)
LP with original heavyweight inner sleeve
Black And Blue (1976)
LP in gatefold sleeve with original inner bag and lyric sheet
Some Girls (1978)
LP housed in replica design including 20 cut-outs on the cover
Emotional Rescue (1980)
LP with original sized poster
Tattoo You (1981)
LP with original heavyweight inner sleeve
Undercover (1983)
LP with original heavyweight inner sleeve and lyric sheet
Dirty Work (1986)
LP with original heavyweight inner sleeve, red shrink wrapping and bespoke sticker
Steel Wheels (1989)
LP complete with original inner sleeve and sales insert
Voodoo Lounge (1994) (2LP)
2LP gatefold sleeve with original lyric inners
Bridges To Babylon (1997) (2LP)
2LP with original lyric inners
A Bigger Bang (2005) (2LP)
2LP gatefold sleeve with original lyric inners
Blue & Lonesome (2016) (2LP)
2LP gatefold sleeve with original inners
Format:
UK English