Rolling Stones Cover Chi-Lites On Previously Unreleased 'Troubles A' Comin'
The song was first a B-side by the Chicago hitmakers, of two consecutive Top 10 R&B singles in 1971.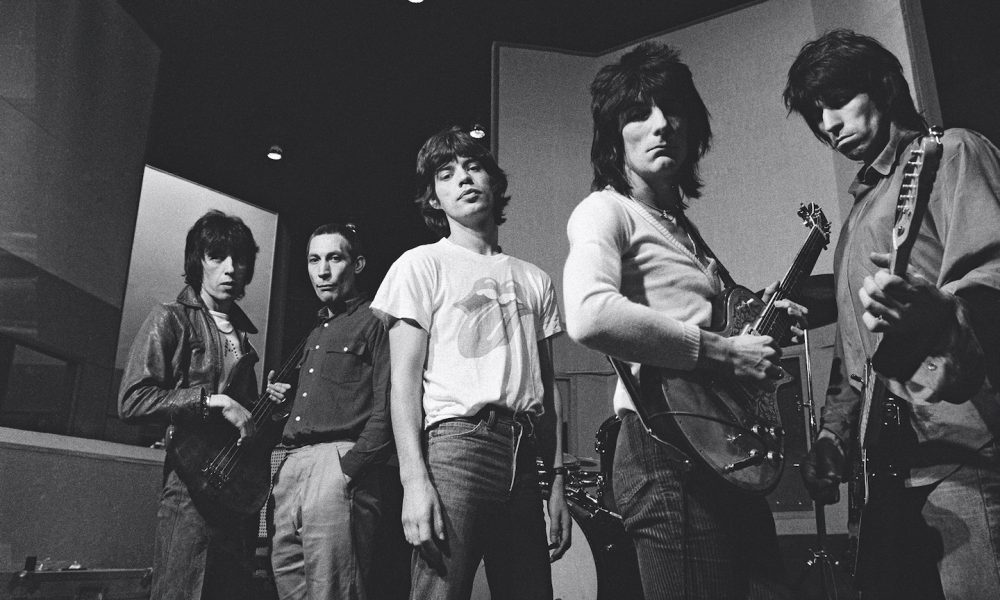 The Rolling Stones today (30) release the previously unheard "Troubles A' Comin" as another taster of their upcoming Tattoo You (40th Anniversary) editions.
The never-before-released track was recorded by the band in Paris in 1972 and emphasizes the depth of the Stones' ability to interpret a soul track (in this case, a lesser-known one) and make it their own. "Troubles A' Comin" was first recorded by Chicago hitmakers the Chi-Lites, who placed it on the B-side of two consecutive Top 10 R&B singles in 1971, "Are You My Woman (Tell Me So)" (the song that Beyoncé sampled on her "Crazy In Love" megahit) and "(For God's Sake) Give More Power To The People."
In the Stones' hands, the song becomes a guitar-driven, mid-paced workout, and their version made its live debut last week when they played a private show at the Gillette Stadium in Foxborough, MA, ahead of their new leg of the No Filter tour, which resumed in St. Louis on Sunday (26). A lyric video for the track is now available.
The Rolling Stones - Troubles A' Comin (Official Lyric Video)
Following "Living In The Heart Of Love," which was shared last month and followed by the appearance of a new video dedicated to departed drummer Charlie Watts, "Troubles A' Comin" provides another preview of the unreleased material that will be available when the 40th anniversary Tattoo You sets land via Universal Music on October 22.
A total of nine newly-completed songs and rarities will feature on the Lost & Found disc that forms part of the new set. The newly remastered Tattoo You (40th Anniversary) will contain the original 11-track album, with its signature tracks such as "Hang Fire," "Waiting On A Friend," and the indestructible "Start Me Up."
Lost & Found will be included on the box set and deluxe CD and vinyl editions of the multi-format release. The deluxe formats will also contain the 26-track Still Life: Wembley Stadium 1982, captured at the Stones' London show in June of that year on the Tattoo You tour.
Pre-order Tattoo You (40th Anniversary Edition), which is released on October 22.