The Rolling Stones Team With Tommy Hilfiger For New Streetwear Range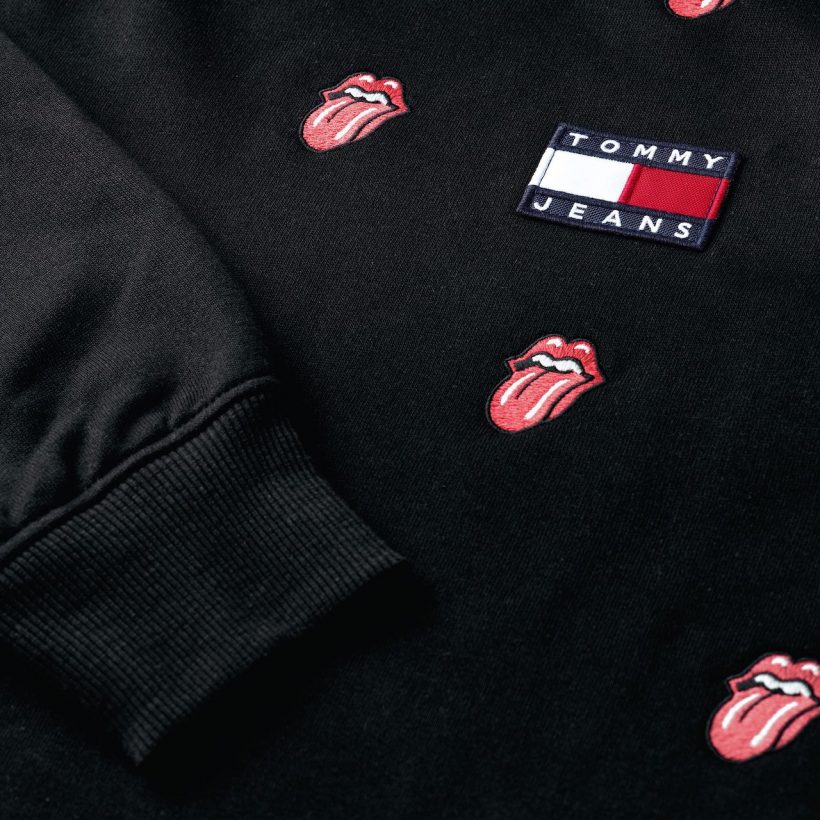 The Rolling Stones today (12) launch a new collaboration with Tommy Hilfiger, Tommy Jeans streetwear, at the band's RS No.9 Carnaby store and online.
The collection celebrates the 1999 Rolling Stones X Tommy Hilfiger No Security tour merchandise (from the Stones' tour of that name, which followed the release of their live album of the same name), with a Tommy Jeans "streetwear twist."
The collection comprises six styles of t-shirts and sweatshirts in strong, bold colourways, all of them featuring the world-famous Rolling Stones tongue and lips logo. They're available in both unisex and female sizing, and made from organic cotton.
Three limited edition pieces from the collaboration have been produced exclusively for sale only at RS No.9 Carnaby, the band's global flagship store, which opened last year. These include a printed black tee, denim jacket and long sleeve sweat, embroidered all over with the tongue and lips logo. These three exclusive pieces will sit alongside the wider collection in-store.
The Rolling Stones - Troubles A' Comin (Official Lyric Video)
Meanwhile, the recent 40th anniversary expanded reissue of the band's 1981 album Tattoo You took the title back into the Top 10 in the UK and other countries including Switzerland and Belgium. The release includes nine unreleased and newly-completed rarities on the Lost & Found disc, as well as the Still Life: Wembley Stadium 1982 disc and the full remastered original album.
The band's No Filter tour continues to attract vast audiences and effusive reviews across the US. At last night's (11) concert at the Mercedez-Benz Stadium in Atlanta, "She's A Rainbow" was the featured "request" track, while "Shattered" returned to the setlist and the show culminated in encores of "Gimme Shelter" and "(I Can't Get No) Satisfaction."
The tour next visits Ford Field in Detroit on Monday (November 15). It then plays Circuit of The Americas in Austin, Texas on the 20th and concludes at Hard Rock Live in Hollywood, Florida on November 23.
Buy or stream the 40th anniversary Tattoo You editions.