Ronnie Foster, Brother Jack McDuff Set For Blue Note Classic Vinyl Series
The 180 gram, all-analog vinyl editions arrive on May 20, with more scheduled throughout the year.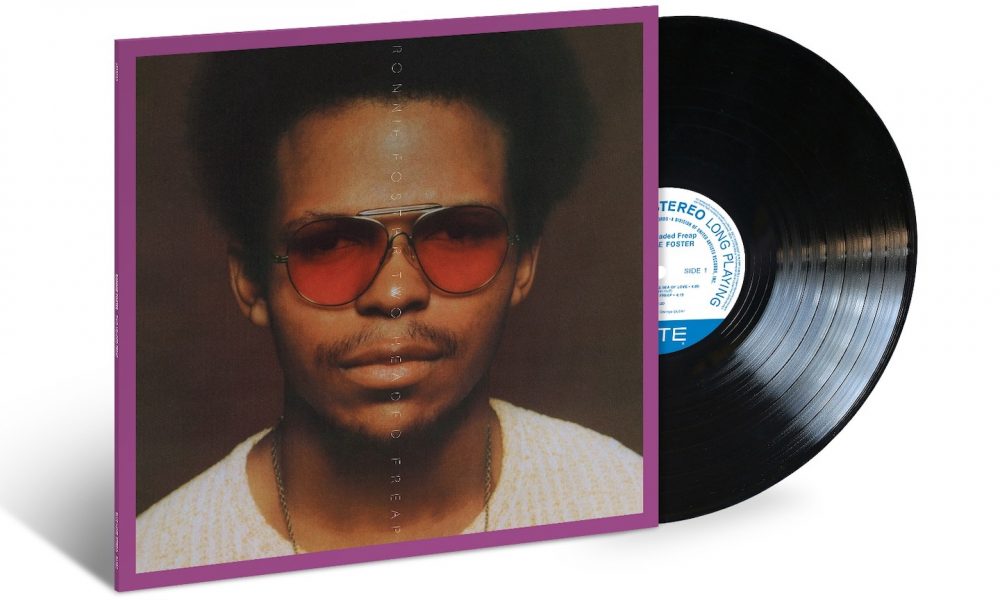 Classic Blue Note albums by Ronnie Foster and Brother Jack McDuff have been announced as the upcoming releases in the famous label's Classic Vinyl Reissue Series.
The reissues offer affordable 180 gram, all-analog vinyl editions of time-honored recordings in standard packaging, mastered by Kevin Gray from the original master tapes and manufactured at Optimal. The series is curated by Don Was and Cem Kurosman and its exploration of the peerless Blue Note catalog embraces the broad span of eras and styles in the label's storied eight-decade history. These are presented by the themes of Bebop, Hard Bop, Soul Jazz, Post-Bop, Avant-Garde, The 70s, The Rebirth, and Hidden Gems.
The next instalment of vinyl editions arrives on May 20 with two 1970s albums both revered as the source of prominent samples by hip-hop tastemakers A Tribe Called Quest. The first is organist Foster's 1972 set Two Headed Freap, from which "Mystic Brew" was sampled on "Electric Relaxation," on ATCQ's 1993 album Midnight Marauders. The second is McDuff's 1970 release Moon Rappin', later sampled on the hip-hop collective's "Scenario" and "Check the Rhime."
The schedule for subsequent releases in the Classic Vinyl series for the rest of the year has also been shared. It includes beloved Blue Note catalog gems such as Thelonious Monk's Genius of Modern Music, Vol. 1, Lou Donaldson's Blues Walk, Larry Young's Unity, Wayne Shorter's Adam's Apple, and Andrew Hill's Point of Departure.
Lesser-known treasures such as Don Wilkerson's Preach Brother!, George Braith's Extension, and Grachan Moncur III's Evolution are also scheduled. Two standouts from the modern era, Charlie Hunter's Bing, Bing, Bing! and Joe Lovano's I'm All For You will appear as September's The Rebirth titles, both of them analog recordings that will be receiving their first vinyl releases.
Pre-order the 180 gram vinyl reissues of Ronnie Foster's Two Headed Freap and Brother Jack McDuff's Moon Rappin'.
The Classic Vinyl Reissue Series release schedule is:
May 20, 2022 – The 70s
Ronnie Foster – Two Headed Freap (1972)
Brother Jack McDuff – Moon Rappin' (1969)
June 17, 2022 – Hard Bop
Lou Donaldson – Blues Walk (1958)
Sonny Clark – Dial 'S' For Sonny (1957)
July 15, 2022 – Hidden Gems
Don Wilkerson – Preach Brother! (1962)
George Braith – Extension (1964)
August 19, 2022 – Post-Bop
Larry Young – Unity (1965)
Wayne Shorter – Adam's Apple (1966)
September 16, 2022 – The Rebirth
Charlie Hunter – Bing Bing Bing! (1995)
Joe Lovano – I'm All For You (2003)
October 21, 2022 – Soul Jazz
Big John Patton – Oh Baby! (1965)
Stanley Turrentine – Common Touch (1968)
November 18, 2022 – The Avant-Garde
Andrew Hill – Point of Departure (1964)
Grachan Moncur III – Evolution (1963)
December 16, 2022 – Bebop
Thelonious Monk – Genius of Modern Music, Vol. 1 – BLP 1510 (1947-48)
J. J. Johnson – The Eminent Jay Jay Johnson, Vol. 1 – BLP 1505 (1953-54)