Rufus Wainwright's Celebrated Self-Titled Debut Turns 25 With Digital Reissue
Available now, the album's new edition features 12 tracks remastered from the original tapes plus three never-before-released songs from the album sessions.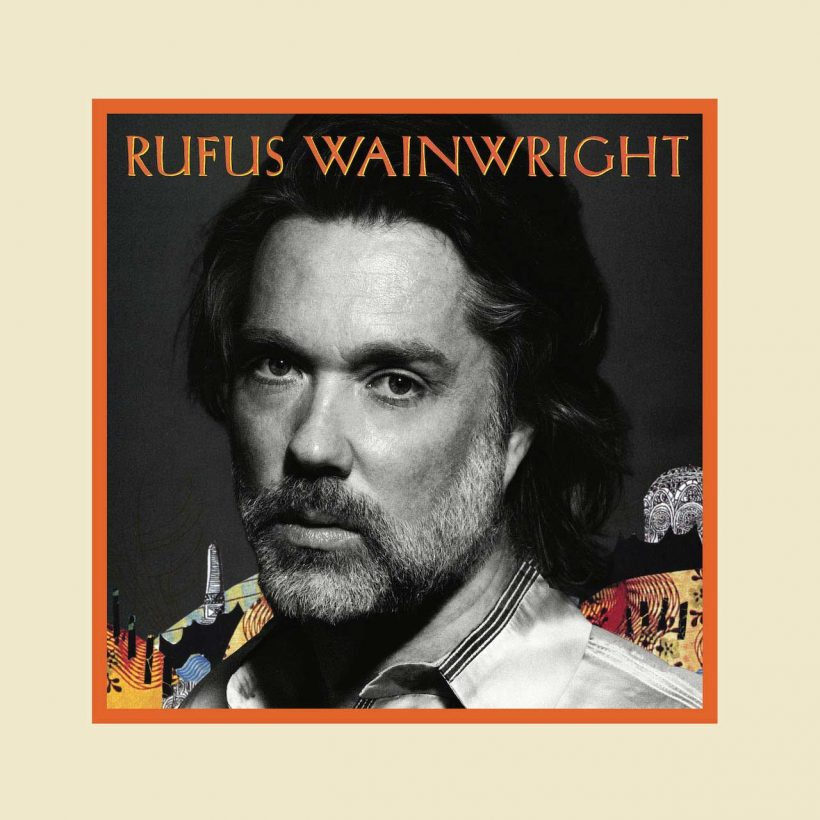 In celebration of the 25th anniversary of singer-songwriter Rufus Wainwright's trend-bucking self-titled debut album, Geffen/UMe is releasing an expanded, digital-only anniversary edition, which is available now.
Originally released on the same date in 1998, Rufus Wainwright – 25th Anniversary Edition includes the original 12 tracks remastered from the original tapes plus three never-before-released songs from the album sessions and assorted tracks previously only available on his limited 13-disc boxset, House of Rufus. The new cover art replaces the original portrait of Wainwright at 25 years old with a current image of the artist at 50.
Reflecting on the album, Rufus Wainwright says: "Obviously when you turn 50, you are not only looking forward but also back, and it comes in handy that my first album came out exactly half a lifetime ago. In Broadway, there is a secret rule that you have to open with a bang and finish with an even bigger bang. Hopefully in 50 years, I will have proven that I did end with an even bigger bang but I think that I did open pretty strong with my first album. So excited also to bring some new material from those sessions to my fans and have all the tracks remastered."
A highly popular critical hit, the album received praise throughout the media following its release in 1998. Salon quipped that the album was one of "foolish love and fantasy love, healing love and destructive love and love that makes you want to lose your sense of self just so you can find it again." Ann Powers of New York Times placed the album in her Top Five albums of 1998, while Rolling Stone proclaimed him Best New Artist. Rufus Wainwright appeared numerous times in Village Voice's Pazz & Jop Critics' Poll of that year. Internationally, it also performed extremely well in the UK where it was certified silver.
"It's a very classic session L.A. kind of thing," the artist said of the album in a contemporary interview with the Montreal Mirror. "I never thought I'd be a West Coast thing, but the sun is shining, I've got my sunglasses on and it's good. I mean, we got the best players possible, like Jim Keltner on drums [John Lennon, Traveling Wilburys], who's the classic session drummer. The songs are very demanding musically, and they really require someone who knows what they're doing… It's very orchestrated, very produced, very big. I was a little worried about that at first, but I'm really happy with it now. It's the way I wanted it to be."
Extremely diverse in scope, featuring an impressive array of rock, folk, opera and cabaret that ferries his highly literate lyrics with his soaring, distinctive vocals, Rufus Wainwright was a showcase in artistic expression that paved the way for a career that currently spans two and a half decades with ten studio albums, two classical operas, and a tribute to Judy Garland. Rufus Wainwright, however, remains ne of his key releases. It still stands as a majestic entrance for an artist who has since garnered two Grammy nominations and a BRIT Award nomination in addition to winning two JUNO awards in his home country of Canada.
Rufus Wainwright was largely produced by Jon Brion (Aimee Mann, Elliott Smith, Fiona Apple) except for "In My Arms" which was produced by Pierre Marchand (Sarah McLachlan, Kate & Anna McGarrigle), and "Millbrook" and "Baby" which were produced by Brion and Van Dyke Parks (Beach Boys, U2).