Sam Williams Offers A Fresh Spin On Elvis' Classic 'Blue Christmas'
The country star gives the Elvis Presley holiday classic a modern twist.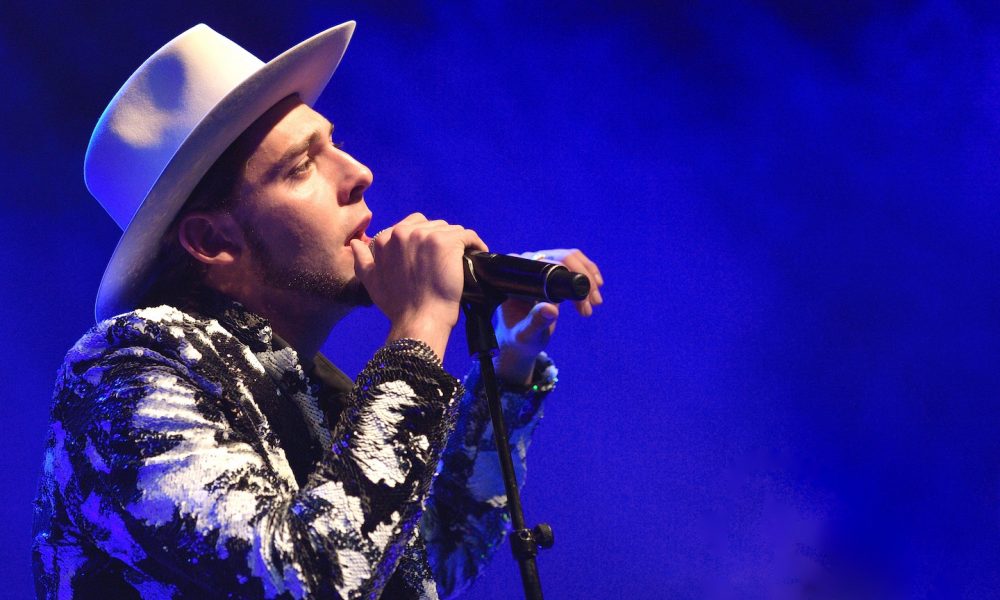 Nashville singer-songwriter Sam Williams, grandson of the legendary Hank Williams, has today released a cover of 'Blue Christmas'.
The track is a fresh, modern, and gorgeously minimalistic take on the holiday classic originally recorded by Doye O'Dell and popularized by Elvis Presley. With trembling strings and the soft strums of a guitar backing him up, Williams delivers a soulful, vulnerable rendition of the song with his vocals front and center.
The track's release is accompanied by a video of Williams recording the song in the studio.
Sam Williams - Blue Christmas (In-Studio Performance)
On his decision to record a new version of 'Blue Christmas', Williams said: "'Blue Christmas' is a classic that's lonesome and vulnerable, while simultaneously fostering comfort to those of us feeling lonely during the holiday season. I loved drawing from some of the original melodies while giving my own fresh version of the song."
Williams will be opening for Brittney Spencer on select dates of her 'In A Perfect World' tour, starting on December 2 at Rockwood Music Hall in New York City, and ending on December 9 in Nashville's Basement East. See below for dates, and tickets can be purchased here.
After signing to Mercury Nashville in June, Williams released his highly anticipated debut album Glasshouse Children back in August. It features his collaboration with Dolly Parton, 'Happy All The Time' and 'Kids', on which country legend Keith Urban plays guitar.
Each song on the record depicts an incredible amount of vulnerability on a range of heavy topics, all the while providing a sense of hope. The album has received critical acclaim, lauded by the likes of Rolling Stone and Billboard.
You can buy or stream Glasshouse Children and view the 'In A Perfect World' tour itinerary below:
Sam Williams 2021 Tour
December
2 – New York, Rockwood Music Hall
3 – Philadelphia, Milkboy
4 – Washington, Songbird
5 – Baltimore, 8x10
9 – Nashville, Basement East