Sam Williams Enlists Dolly Parton On New Single 'Happy All The Time'
Williams' debut album 'Glasshouse Children' arrives on August 20.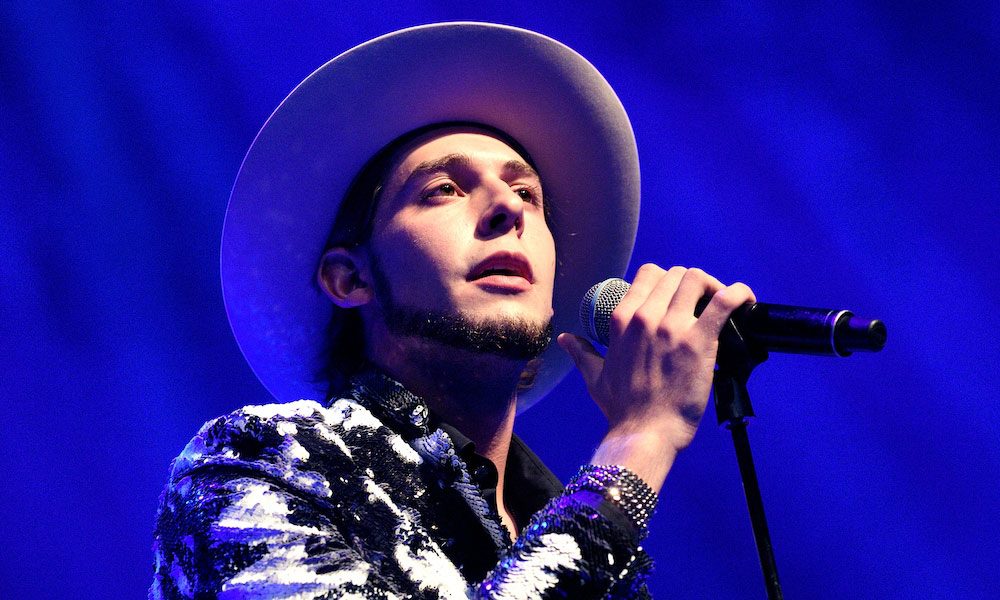 Nashville singer and songwriter Sam Williams has shared the Dolly Parton-assisted single "Happy All The Time" ahead of the release of his debut album Glasshouse Children, out August 20 via Mercury Nashville.
Williams penned the track with Mary Gauthier a few years back and recruited Bobby Holland and Sean McConnell as producers. "Happy All The Time" marks the singer's first collaboration with Parton, a country music icon.
The song is a take on the age-old saying that money and wealth doesn't buy happiness. A wistful track, "Happy All The Time" is reflective and honest in its delivery from both Williams and Parton.
Sam Williams - Happy All The Time ft. Dolly Parton (Official Audio)
Speaking with Zane Lowe for Apple Music 1 following the song's premiere, Williams shared his excitement over working with such a country music legend.
"She [Dolly} has one of my favorite voices of all time and she can do so much with it and it's just as strong now as it's ever been. I had the song done about two years ago, so I was only 21 years old, and to have someone of her stature to forehead stamp me like that, I just couldn't believe it. It's so great for a legend like that to embrace someone so new and a little bit left of center, it's just amazing."
"Happy All The Time" is one of only two collaborations on Glasshouse Children. In July, Williams shared the album track "Kids" which features Keith Urban. Williams has also offered up "10-4," "Can't Fool Your Own Blood," "SHUTEYE" and "The World: Alone" ahead of the album's official release later this month.
The son of Hank Williams Jr. and grandson of Hank Williams has assembled his debut record with the intent of exploring the ideas of fate, freewill, and family ties, among other topics. With the singles released so far, listeners have had a chance to see a multitude of sides to Williams' skill as a songwriter.
Williams signed to UMG Nashville in June. "His powerful, soulful vocals combine with his introspective storytelling to fully immerse you into Sam's own life making you feel everything he feels," Cindy Mabe, president of UMG Nashville, said at the time. "He's such a special talent and I believe Sam's music will help lead country music into its next evolution."
Pre-order Glasshouse Children ahead of its August 20 release.