Watch The Trailer For 'Selena: The Series'
Netflix's new biographical drama about Selena Quintanilla premieres December 4.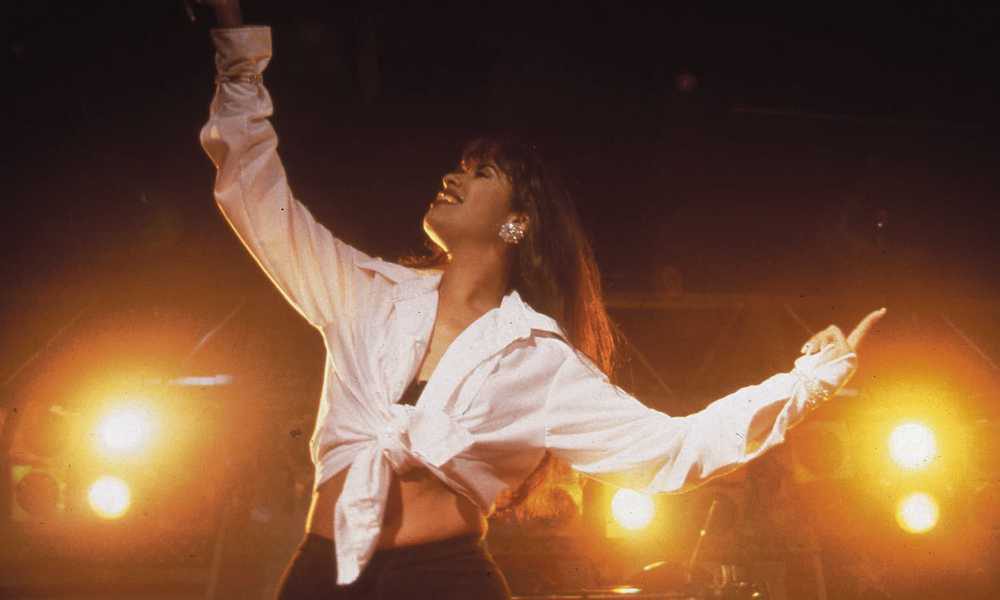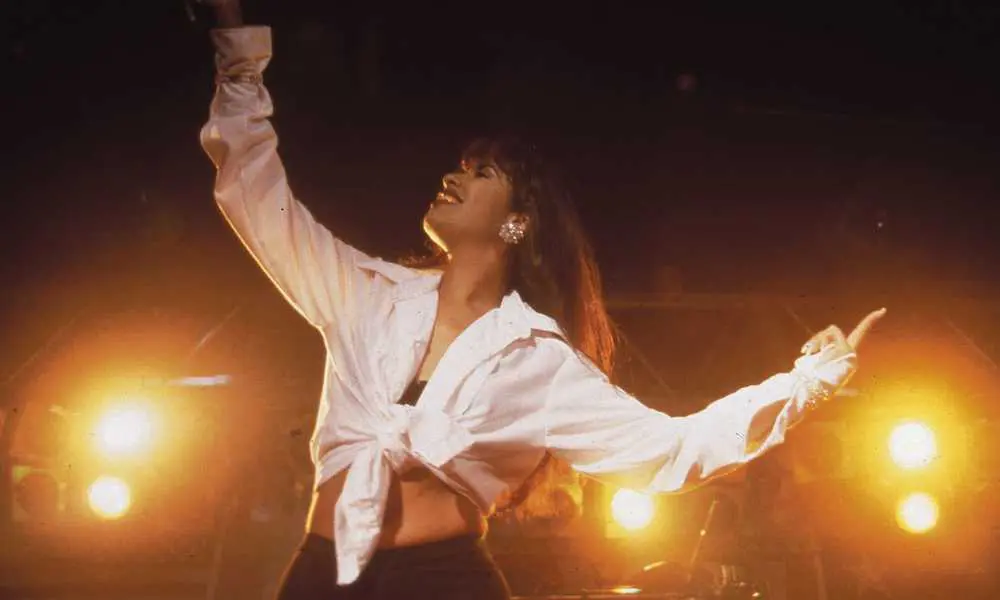 Netflix has just announced that its biographical drama about Tejano star Selena Quintanilla, Selena: The Series, will premiere December 4. Earlier today, Netflix shared the trailer for the highly-anticipated series, along with the tagline: "Every Legend Begins With a Dream."
Selena: The Series stars Christian Serratos as Selena, who was one of the most beloved Mexican-American entertainers of all time. Gabriel Chavarria will star as Quintanilla's brother, alongside Julio Macias, Jesse Posey, Hunter Reese Peña, and Carlos Alfredo, Jr.
Juan Martinez, Daniela Estrada, and Paul Rodriguez, Jr. will also have reoccurring roles.
Co-produced by the singer's sister, Suzette Quintanilla, and father Abraham Quintanilla Jr, Selena: The Series has been described as a coming-of-age story, which will depict the singer's childhood, her rise to fame, and the difficult decisions which Selena and her family made in order for her to pursue her musical dreams.
The series was written by Moisés Zamora (Star, American Crime), who also serves as executive producer. Part one of Selena: The Series, which consists of six, one-hour-long episodes, was directed by Hiromi Kamata (Limitless, Gringo).
"Selena will always have a lasting place in music history and we feel great responsibility to do justice to her memory," said Suzette Quintanilla in an earlier statement. "With this series, viewers will finally get the full history of Selena, our family, and the impact she has had on all of our lives."
Nicknamed the "Tejano Madonna," singer, actress, model, and budding fashion designer Selena (1971-1995) was poised for global stardom when she was tragically shot and killed by her friend and fan club manager, Yolanda Saldivar.
During her too-short career, Selena soared to unbelievable heights – becoming a Multi-Platinum-selling singer and establishing herself as the first female Tejano artist to win a Grammy for best Mexican/American album. Thanks to hits like "Bidi Bidi Bom Bom," "Como la Flor," "Amor Prohibido," and "Dreaming of You," Selena remains the best-selling female artist in Latin music history,
Shortly after her death, her story was told on the big screen in the 1997 film, Selena, starring Jennifer Lopez. While the film launched Lopez's career and remains a cult favorite, it only focused on a small timeframe in Selena's life. Now Selena: The Series will offer a much more complete picture of the talented artist.
Listen to the best of Selena on Apple Music and Spotify.