Netflix Announces New Series Based On Selena Quintanilla's Life Story
"Selena will always have a lasting place in music history and we feel great responsibility to do justice to her memory."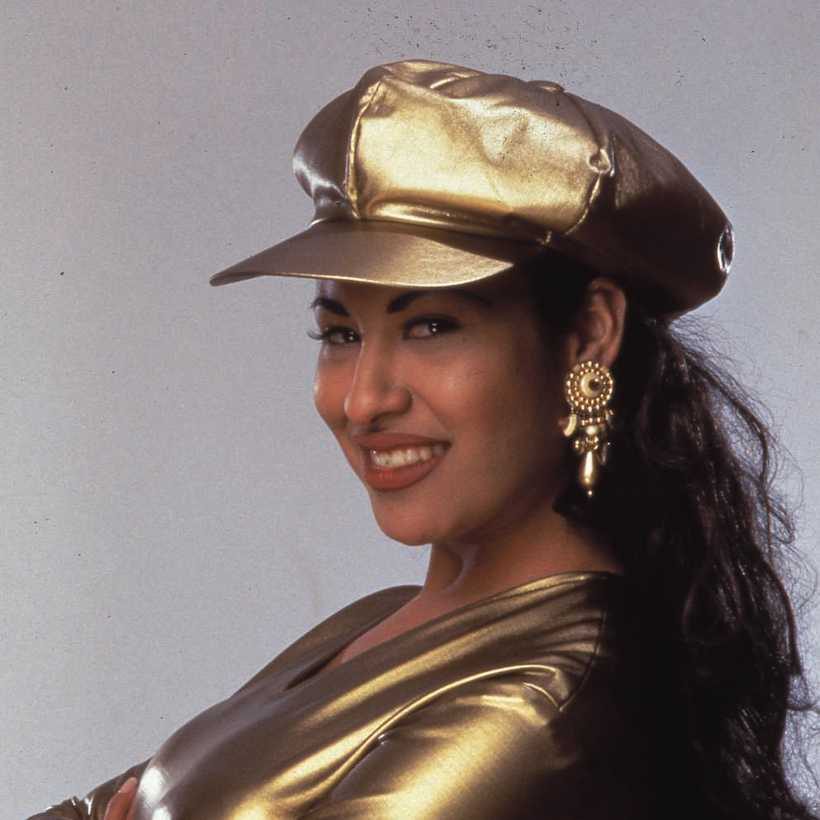 It's been a banner year for biopics and now Netflix has announced they will take on the life story of the late Tejano music icon, Selena Quintanilla.
The network announced a straight-to-series order, writes The Hollywood Reporter, and the streaming giant has shared a mysterious teaser on Youtube.
The production is working directly with the Quintanilla family, including the singer's sister Suzette Quintanilla and her father Abraham Quintanilla Jr, famously depicted by Edward James Olmos in the 1997 film Selena.
While a premiere date and number of episodes have yet to be announced, the talent behind the production is already promising.
Moisés Zamora (Star, American Crime) is writing the script and serving as executive producer alongside Campanario Entertainment president Jaime Davila, Rico Martinez, Suzette Quintanilla, Selena's father Abraham Quintanilla Jr and Simran A Singh.
"Selena will always have a lasting place in music history and we feel great responsibility to do justice to her memory," says Suzette Quintanilla in a statement.
"With this series, viewers will finally get the full history of Selena, our family, and the impact she has had on all of our lives, Selena's sister, Suzette Quintanilla, said in a statement. "We are excited to partner with Campanario and Netflix to give fans a never-before-seen glimpse at our story and highlight why Selena will remain a legend for generations to come."
Selena: The Series | Announcement [HD] | Netflix
Campanario Entertainment president Jaime Davila also shared his excitement for the new series:
"Selena and the entire Quintanilla family are an inspiration to many and especially to me, a millennial of the same heritage," says Davila.
"Selena's career achievements are legendary, but our scripted series will focus on the incredible story of a Mexican-American family and how an extraordinary young woman transcended categories and borders to become a global star. I can't imagine a better partner than Netflix to celebrate Selena and her family's lives."
As one of the beloved Mexican-American entertainers of all time, Selena was poised to be a huge global star before her rising career was cruelly cut short when she was shot and killed in 1995 by her friend and fan club manager Yolanda Saldivar.
The singer, actress, model and budding fashion designer was on the cusp of achieving crossover success in the pop music world. Nicknamed the "Tejano Madonna", she became the first female Tejano artist to win a Grammy for best Mexican/American album and remains the best-selling female artist in Latin music history.
Shortly after her death, her story was told on the big screen in the 1997 film adaptation starring Jennifer Lopez as the titular singer. The film launched Lopez's career and remains a cult favourite, but only focuses on a small timeframe in Selena's life.
The new Netflix series is described as a coming-of-age tale, that will focus on how Selena became the global icon she is today.
Format:
UK English