K-Pop Supergroup SEVENTEEN Announce 'Power Of Love' Online Concert
The announcement follows the release of the group's latest EP 'Attacca.'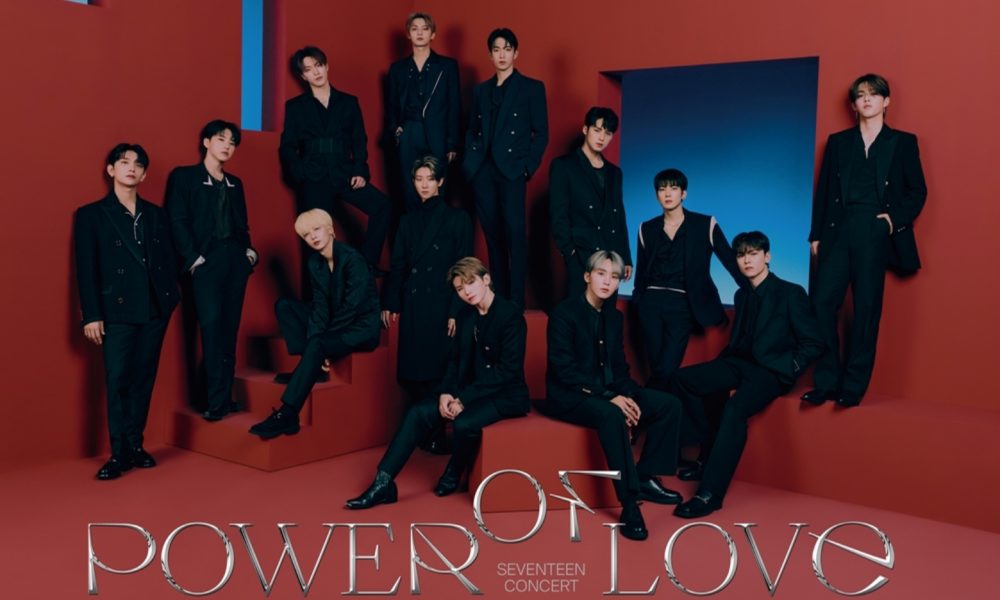 K-Pop supergroup SEVENTEEN have announced their latest online concert, Power of Love. Fans will have two chances to view the live performance set on November 14 and 21. Both shows will be broadcast live with the former set to the theme of "POWER" while the theme for the latter is "LOVE."
Power of Love marks SEVENTEEN's first official live performance concert in almost a full year. Tickets for the event will be available to purchase starting October 29 via the Weverse Shop.
SEVENTEEN (세븐틴) 'Rock with you' Official MV
The online concert will feature music from the band's recently released EP Attacca, which sold more than 1.1 million copies within the first five days of its release. The project features the lead single "Rock With You" and six other songs including "2 MINUS 1" performed by Joshua and Vernon as the group's first English-language track.
SEVENTEEN, made up of S.Coups, Jeonghan, Joshua, Jun, Hoshi, Wonwoo, Woozi, The 8, Mingyu, Dk, Seungkwan, Vernon and Din, will also perform songs from their previously released projects including the EP Your Choice.
Power of Love will feature high production elements that capture the group's performances from three "concept screens" alongside the main camera angle. With four multi-view screens, all angles of SEVENTEEN's performances will be made available to shape an immersive online concert experience for their fans.
SEVENTEEN Comeback Show 'Attacca'
Following the release of Attacca, SEVENTEEN shared an 80-minute long comeback show where they revealed performances of a number of songs from the project for the first time. The visual offered a glimpse into the band's world of performances ahead of the Power of Love online concert. It has been racked up more than 1.5 million views on YouTube since its premiere on October 23.
Stream SEVENTEEN's latest EP Attacca.
Attacca EP Tracklist
1. "To You"
2. "Rock With You"
3. "Crush"
4. "PANG!" (Performance Unit)
5. "Imperfect Love" (Vocal Unit)
6. "I Can't Run Away" (Hip-Hop Unit)
7. "2 MINUS 1"