Sex Pistols Announces 'God Save The Queen' Reissue To Mark Platinum Jubilee
The seminal single was originally released to coincide with the Queen's Silver Jubilee celebrations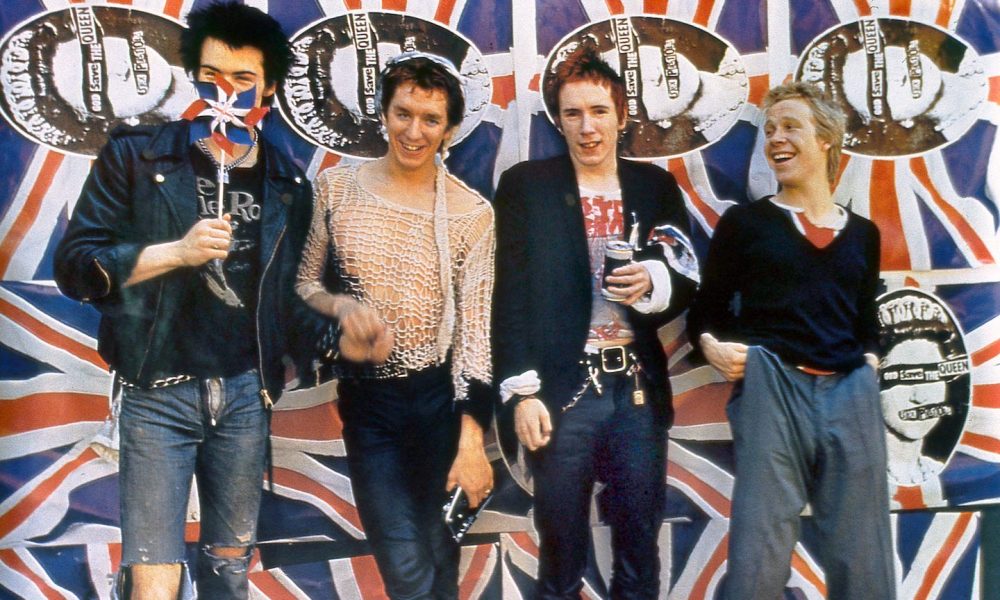 Sex Pistols has announced a special new reissue of its classic single "God Save The Queen" to mark Elizabeth II's Platinum Jubilee.
The original release of the seminal song in 1977 was set to coincide with the Queen's Silver Jubilee celebrations and caused huge controversy in the UK. The band was dropped by its label A&M in the midst of the uproar after just six days, with 25,000 copies of the record destroyed by the label.
Sex Pistols were quickly signed to Virgin instead, through whom they officially released "God Save The Queen." Despite being banned by the BBC, the track reached No.1 on the NME chart. It also landed at No.2 on the Official UK Singles Chart, sparking rumors that it had been deliberately kept from securing the top spot.
To celebrate the anniversary of an iconic and era-defining release, two versions of the single will be re-released later this month. In honor of the scrapped A&M release, 1,977 copies of that label's version of the single will be available, while a further 4,000 copies of the Virgin single will also be put on sale.
Both versions recreate the original artwork, with the A&M edition featuring its generic company sleeve and pressed on silver/platinum vinyl. The Virgin single has the absolutely iconic Sex Pistols artwork designed by Jamie Reid.
The B-sides for the reissues also reflect the original releases, with "No Feelings" featured on the A&M release and "Did You No Wrong" on the Virgin version. Both editions will be released on May 27 via UMC.
Meanwhile, the Pistols will be the subject of a new TV series by Trainspotting director Danny Boyle. Pistol will premiere on Disney+ on May 31 and is based on Lonely Boy: Tales From A Sex Pistol, the memoir of the band's guitarist Steve Jones.
A first official trailer for the series was released last month, featuring John Lydon (played by Anson Boon) telling his bandmates that "the monarchy has stolen our future." Elsewhere, there are snippets of the Sex Pistols performing onstage as well as recreating the moment that the band signed their record deal with A&M outside of Buckingham Palace.
Listen to the best of Sex Pistols on Apple Music and Spotify.