Shawn Mendes Talks Trusting The Process On Vocal Coach's Podcast 'Backstage Pass With Eric Vetro'
The new podcast finds all-star vocal coach Eric Vetro sitting down with some of his most successful students to discuss the techniques that have shaped them as singers.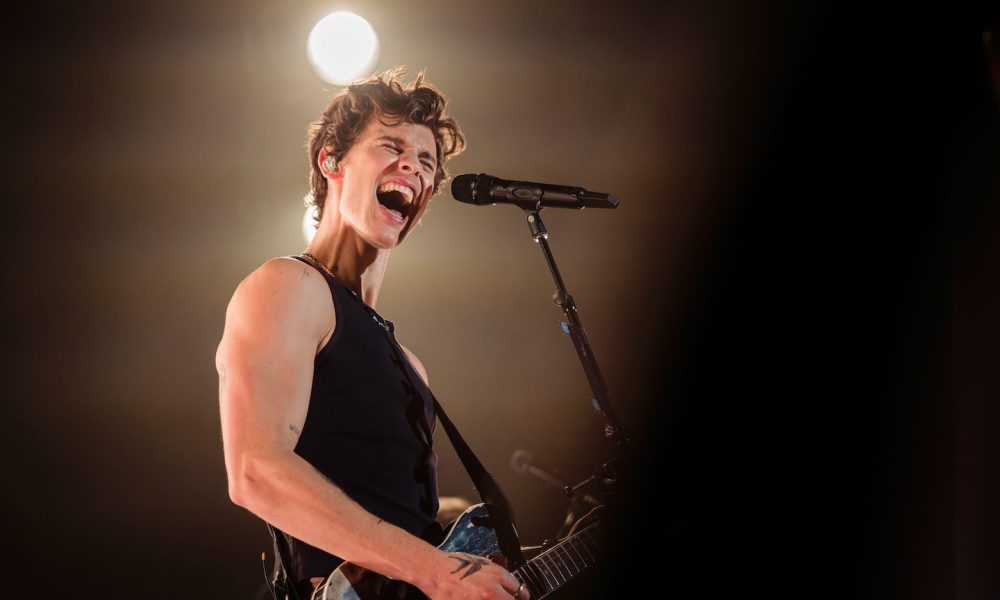 Shawn Mendes appeared as the latest guest on the recently-launched podcast Backstage Pass with Eric Vetro, the all-star vocal coach whose slate of students includes Mendes as well as Ariana Grande, John Legend, Katy Perry, and more.
The 23-year-old musician has been working with Vetro since the early years of his career, strengthening his voice while recording multiple No.1 albums and performing sold-out shows all over the world. Mendes has previously spoken about the hours he's put into training his voice as an instrument as well as teaching himself how to be a great guitar player in a matter of months after landing on performing as his life's passion.
Shawn Mendes | Backstage Pass With Eric Vetro
"There's a very clear difference between something that you like to do and something that's your passion because when it's your passion, you start doing it and then four hours go by and you wonder where the time went," he told Vetro. "I think that anyone who has a passion will know when I talk about this tingly feeling that you get when you're doing the thing that you love to do. Even if you get five seconds of euphoria through your body because you sang it one certain way or you played a chord a certain way, or whatever you're doing, if you're painting, that little five seconds of euphoria makes a lifetime of work really exciting."
Mendes went on to discuss being inspired by the simplicity of Ed Sheeran's stripped-back, acoustic performances and recalled a story of himself performing Miley Cyrus' classic single "The Climb" in his home kitchen as a young teenager to an audience of teary-eyed family members. He also shared his favorite vocal exercise technique: singing into a water bottle.
"It's basically a plastic water bottle with a straw attached to it. You sing into the straw and you're blowing air through the straw, kind of making bubbles at the bottom and you're doing scales," Mendes explained. "I think the reason I love the bottle so much, it makes my voice feel better, but I think the bigger, actual reason is that it frees me up from judgment and critique at the beginning of the lesson. I can't really hear myself very well because I'm being muffled through water, so I'm okay with it if I miss a couple of notes."
Listen to the best of Shawn Mendes on Apple Music and Spotify.