Shawn Mendes To Host 'A Wonder Concert & Conversation' Special On Facebook Messenger's Watch Together
The pop star will discuss activism with fellow artists Miguel and King Princess.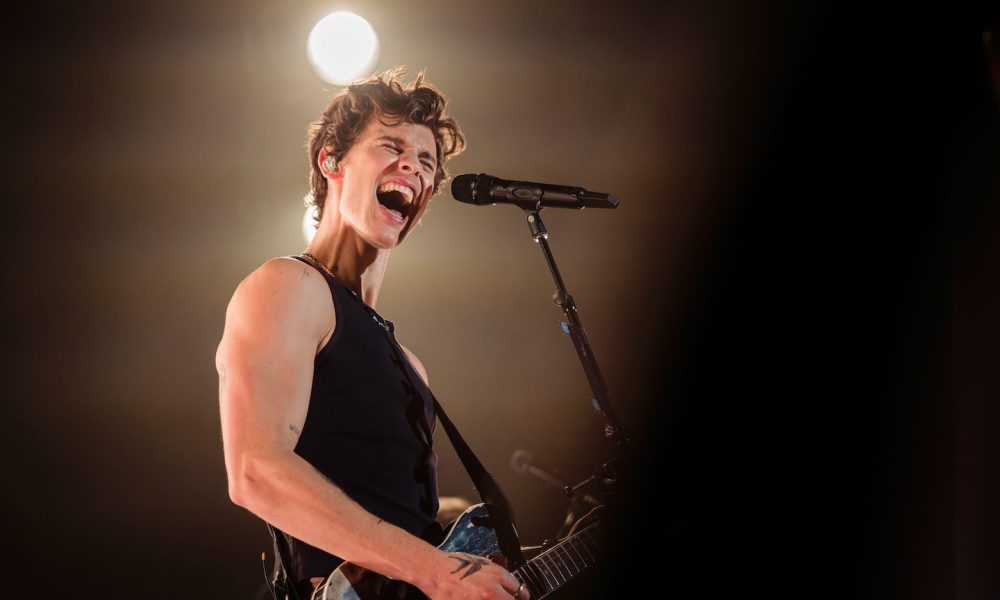 Shawn Mendes fans will be able to tune into A Wonder Concert & Conversation on Facebook Messenger's Watch Together service from today (October 22).
The special performance will also feature guests Miguel and King Princess engaging in a discussion with Mendes about activism and how to be a force for social good.
Produced by Anonymous Content, A Wonder Concert & Conversation will feature exclusive performances of some of the pop superstar's biggest hits, including "Treat You Better" and "In My Blood." The setlist will also incorporate the live premiere of some tracks from his 2020 album Wonder that have never been performed live before.
Mendes' goal with the special show is to empower people to have a dialogue about activism, learn from one another, and harness the energy needed to take action, according to a press release. "Making change means taking action," Mendes said.
Shawn Mendes: A Wonder Concert & Conversation is available to watch with a friend on Facebook Messenger, Watch, and Instagram.
In December, the Grammy-nominated singer and songwriter joined an exclusive club of male artists to score four consecutive No.1 albums in the US by the age of 22 when Wonder hit the top of the Billboard 200. The only other male acts to do so are Elvis Presley and Justin Bieber.
Before its release last year, Wonder was preceded by a documentary and concert film through Netflix, which gave fans insight into his rapid ascent from releasing his 2017 debut album Handwritten at 17, to being one of the biggest pop star's in the world, capable of shifting millions of records across the globe.
Last month, Mendes shared a trailer for his 2022 Wonder: The World Tour, soundtracks by album cut "Teach Me How To Love". The 64-date run will see the formidable performer trek across the UK, Europe and North America with support from King Princess, Dermot Kennedy and Tate McRae.