Watch Sheryl Crow Perform George Harrison's 'Beware Of Darkness'
The artist performed the timely song from her home on "The Late Show With Stephen Colbert".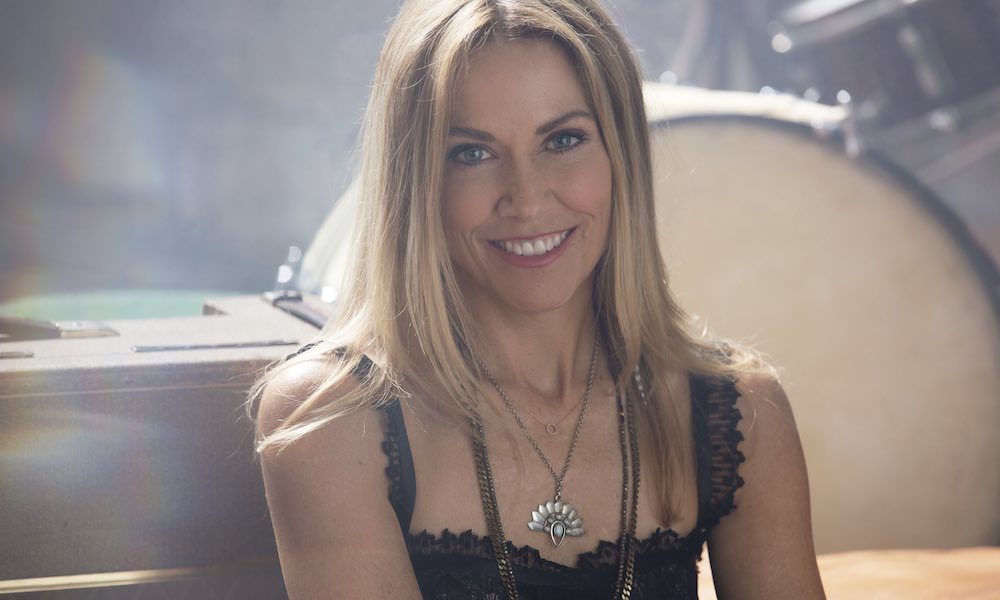 Last night, Sheryl Crow appeared on The Late Show With Stephen Colbert for a hauntingly-beautiful rendition of George Harrison's 'Beware Of Darkness'. The remote performance was part of the Late Show's new quarantine-era segment, "Play At Home".
Harrison, who Crow called, "One of my favourite artists of all time", originally released the song on his 1970 masterpiece, All Things Must Pass. The triple album, which also includes such classics as 'My Sweet Lord' and 'What Is Life', was Harrison's third solo effort. It also marked his first release following the breakup of the Beatles.
The song's lyrics, which warn against letting corrupt influences and negative thoughts interfere with one's true life purpose, feels particularly timely, as the world faces the COVID-19 pandemic.
This isn't the first time that Crow has covered 'Beware Of Darkness'. In her newest album, 2019's Threads, the singer-songwriter teamed up with Eric Clapton, Sting and Brandi Carlile to perform the song. This recording came-full circle for Clapton, who played lead guitar on Harrison's original version, along with Ringo Starr on drums, Gary Wright on organ and Derek and the Dominos' Bobby Whitlock on piano and Carl Radle on bass.
Crow, who first rose to fame in the mid-90s with her breakthrough debut, Tuesday Night Music Club, has declared Threads to likely be her final full-length album. If that is the case, the 17-track LP of duets has proven to be one of her finest efforts. For her eleventh studio album, Crow selected an incredible lineup of talent to perform both original material and classic covers. Her collaborators included such legends as Willie Nelson, James Taylor, Chuck D, Stevie Nicks, Bonnie Raitt, Mavis Staples and Keith Richards, as well as contemporary icons like Maren Morris, St Vincent and Chris Stapleton.
In a 2019 interview with Rolling Stone, Crow called Threads, "The summation of my creative life all the way until now". She also explained her decision to make Threads her final full-length. "I've loved making albums, I've loved growing up with albums, [but] I don't think people listen to albums as a full artistic statement anymore…For me to make a full artistic statement with a beginning and a middle and an end, and to put the emotion and the money and the time into it only to have it not be heard that way? It seems slightly futile." Crow is far from ending her musical career, though, and has confirmed that she will continue to record shorter efforts and actively tour.
Listen to the best of Sheryl Crow on Apple Music and Spotify.
Format:
UK English