The Smithereens' Lead Singer, Songwriter Pat DiNizio Dies Aged 62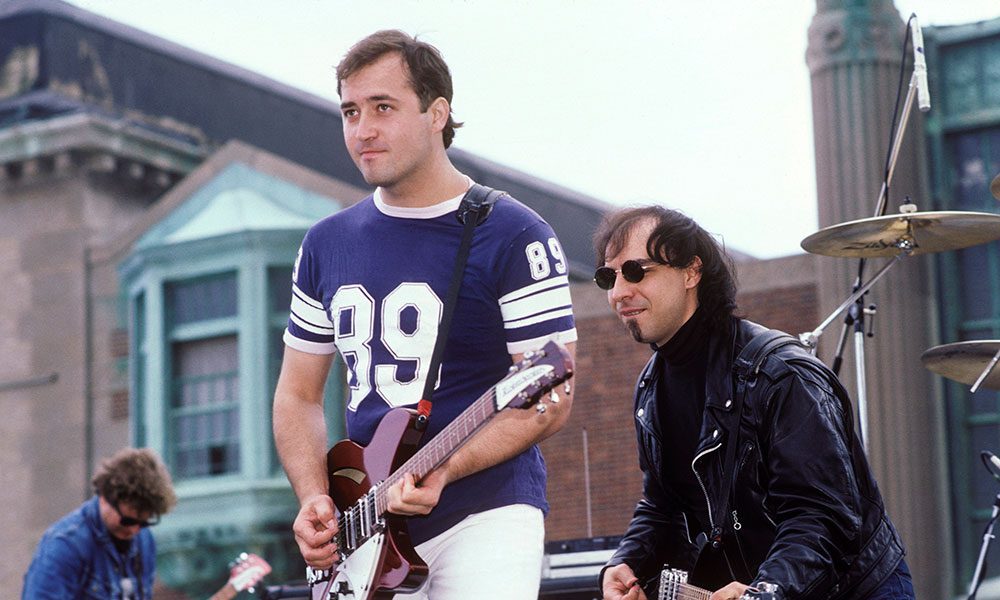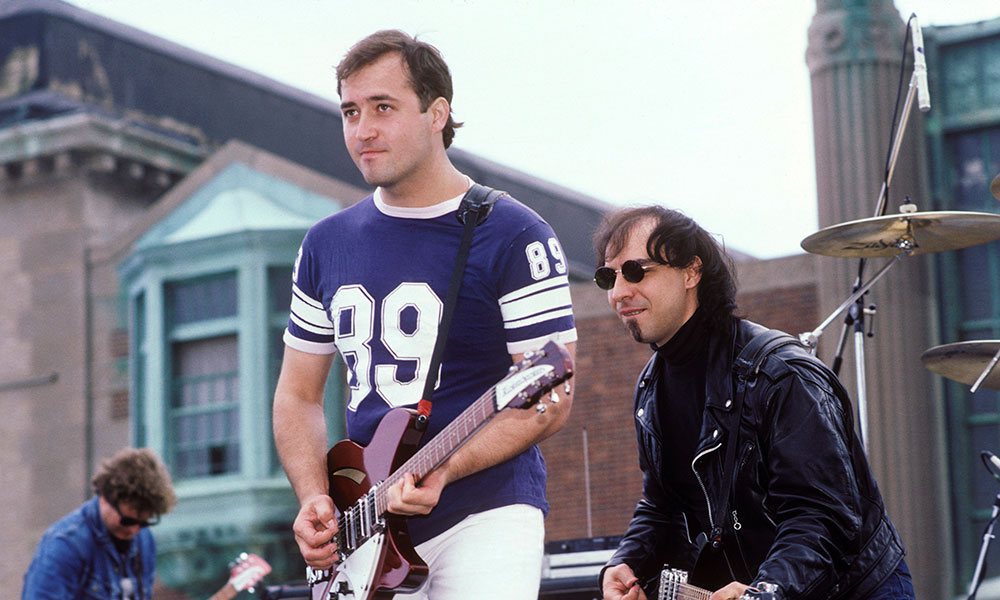 Pat DiNizio, the lead singer and songwriter with the New Jersey rock group the Smithereens, died on Tuesday, 12 December at the age of 62.
The Smithereens confirmed DiNizio's death in a statement. No cause of death was officially revealed, but the singer had experienced numerous health issues and injuries in recent years.
"It is with great sadness that we announce the passing of Pat DiNizio, lead singer and songwriter of the influential New Jersey rock band, The Smithereens – America's Band," the band wrote on their Facebook page. "Pat was looking forward to getting back on the road and seeing his many fans and friends. Please keep Pat in your thoughts and prayers."
The Smithereens' surviving members Jim Babjak, Dennis Diken, and Mike Mesaros added in a statement on their official site: "Today we mourn the loss of our friend, brother and bandmate Pat DiNizio. Pat had the magic touch. He channelled the essence of joy and heartbreak into hook-laden three minute pop songs infused with a lifelong passion for rock & roll. Our journey with Pat was long, storied and a hell of a lot of fun. We grew up together. Little did we know that we wouldn't grow old together. Goodbye Pat. Seems like yesterday."
Formed in the early Eighties, The Smithereens were best known for rock radio hits like 'A Girl Like You,' 'Only a Memory,' 'Blood and Roses,' 'Too Much Passion,' 'Top Of the Pops' and "Miles From Nowhere," all song penned by DiNizio.
The Smithereens - Only A Memory
The band were the musical guest on an April 1990 episode of popular US show of Saturday Night Live and their acclaimed power-pop catalogue gained a cult following among rock fans. Their first three albums, Especially For You, Green Thoughts and 11 were all Top 75 successes on the US Billboard 200.
The Smithereens' 1986 debut LP Especially for You inspired Kurt Cobain, according to the Nirvana singer's posthumously published Journals. The album was so influential on Cobain that Nirvana attempted to recruit Especially for You producer/ R.E.M. collaborator Don Dixon to work on their Nevermind, though in the end it didn't work out between band and producer.
During the course of their career, The Smithereens opened for a mix of artists ranging from Ramones and The Pretenders to Tom Petty to Lou Reed as well as fellow New Jersey rockers Bruce Springsteen and Bon Jovi. "We've played with literally everyone," DiNizio said in 2013. "It seems that if you're around long enough and if you survive long enough you're going to wind up playing shows with everybody in every conceivable situation."
In addition to 11 albums with The Smithereens – including full album tributes to The Who's Tommy and the Beatles' Meet The Beatles and most recently 2011's 2011 – DiNizio released four solo albums. DiNizio also unsuccessfully ran for the U.S. Senate as New Jersey's Reform Party candidate in 2000, a stunt documented in the film Mr. Smithereen Goes to Washington.
Following 1999's God Save The Smithereens, it took 12 years before the band released another album of original material with 2011.
"We'd had a great, 10-year, non-stop run of activity and non-stop touring, playing 300 gigs a year, living on the bus, having hit record after hit record after hit record. And then grunge hit and the bottom fell out of our career and we had to hold on, and we held on, and we held on, and eventually our audience came back," DiNizio said of the band's career to the US publication Downtown West Palm in 2013.
Format:
UK English