Sons Of Kemet Release 'To Never Forget The Source' From Forthcoming Album 'Black To The Future'
'Black To The Future' is out May 14 via Impulse! Records.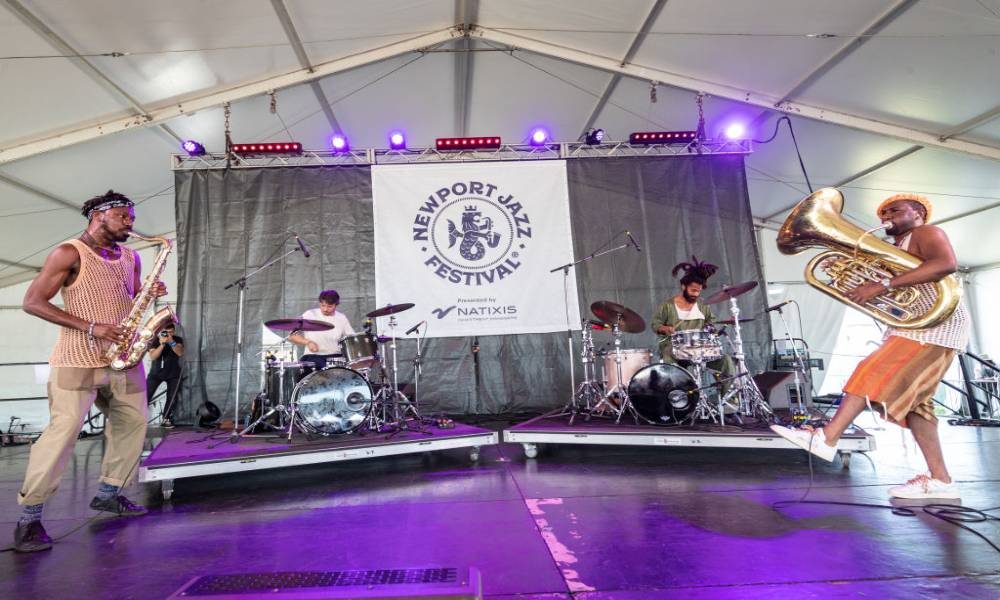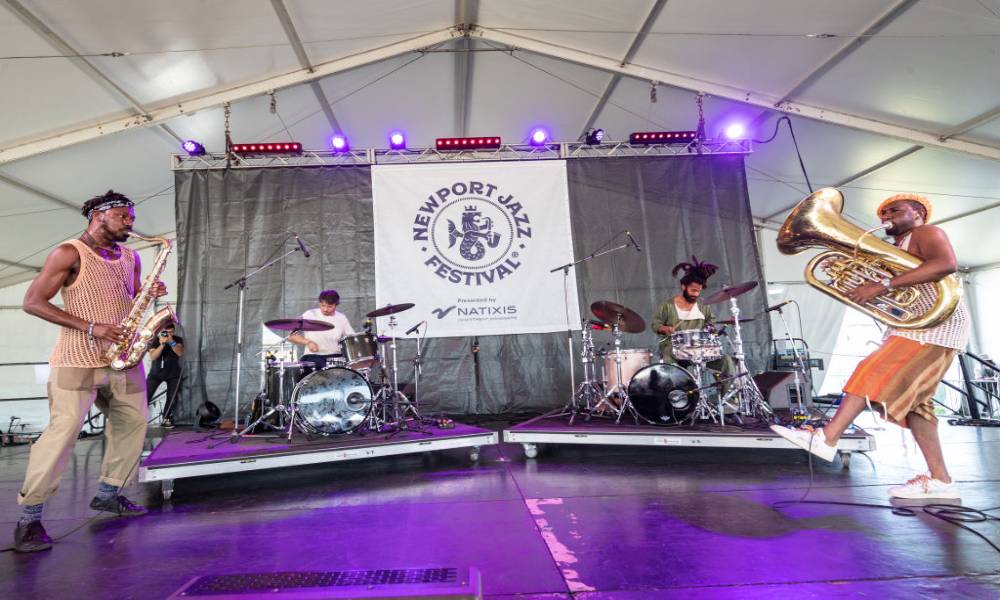 Sons of Kemet have released the second single from their anticipated upcoming album Black To The Future (May 14, Impulse! Records).
The single, "To Never Forget The Source" is the musical centerpiece of Black To The Future: the opening and end of the album flow through this contemplative, prayerful, instrumental track, which features Eddie Wakili-Hick and Tom Skinner on percussion, Theon Cross on tuba, and Shabaka Hutchings on woodwinds. Shabaka, who arranged the track, says this track is the "central (ideological) axis-point."
He continues, "The Source refers to the principles which govern traditional African cosmologies/ontological outlooks and symbolizes the inner journey. It is the unifying factor that gives meaning both to looking backwards (in nuancing and continually adding depth of contextualization and meaning to the past) and visioning forward (in speculating and striving to realize a better future for humanity)."
Sons Of Kemet - To Never Forget The Source (Visualizer)
Black To The Future is a bigger affair than previous Sons of Kemet records. The core group ―Theon Cross (tuba), Edward Wakili-Hick (percussion), Tom Skinner (percussion), and Hutchings ―is enhanced by guests such as UK saxophonist Steve Williamson, Chicago bandleader/vocalist Angel Bat Dawid, American poet Moor Mother, legendary British Grime MC D Double E, British artist/rapper/spoken word musical artist Kojey Radical, and more.
Hutchings says, 'Black to the Future is a sonic poem for the invocation of power, remembrance, and healing. It depicts a movement to redefine and reaffirm what it means to strive for black power. "The meaning is not universal, and the cultural context of the listener will shape their understanding," he continues. "Yet in the end, the overarching message remains the same: For humanity to progress we must consider what it means to be Black to the Future."
Sons of Kemet's Black To The Future is out May 14 and is available for pre-order.
Black To The Future Tracklist:
1. Field Negus feat. Joshua Idehen
2. Pick Up Your Burning Cross feat. Moor Mother, Angel Bat Dawid
3. Think Of Home
4. Hustle feat. Kojey Radical
5. For The Culture feat. D Double E
6. To Never Forget The Source
7. In Remembrance Of Those Fallen
8. Let The Circle Be Unbroken
9. Envision Yourself Levitating
10. Throughout The Madness, Stay Strong
11. Black feat. Joshua Idehen