Spencer Davis, Sixties Music Legend, Dead At 81
The founder of the Spencer Davis Group died in hospital following a heart attack.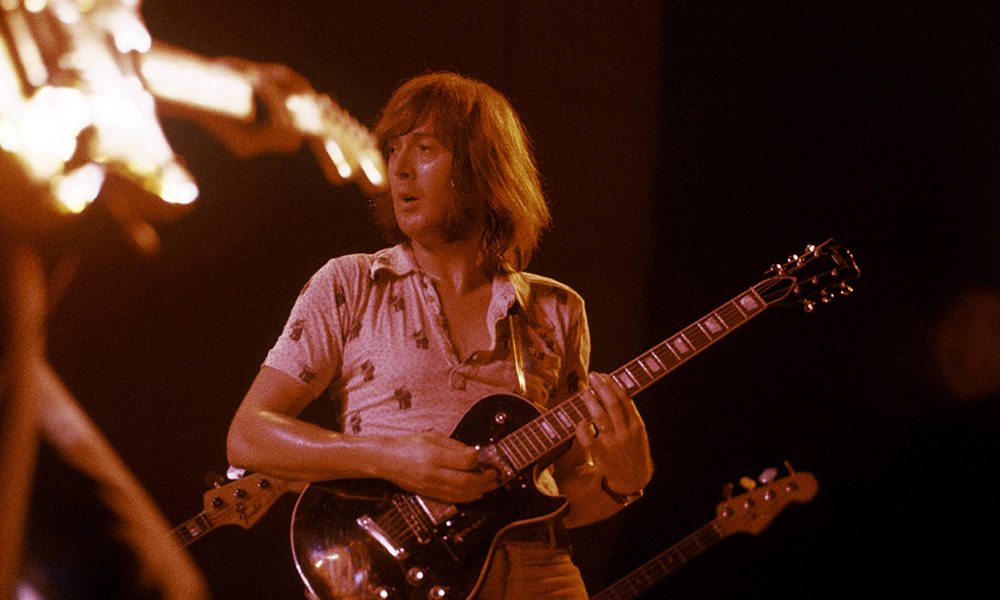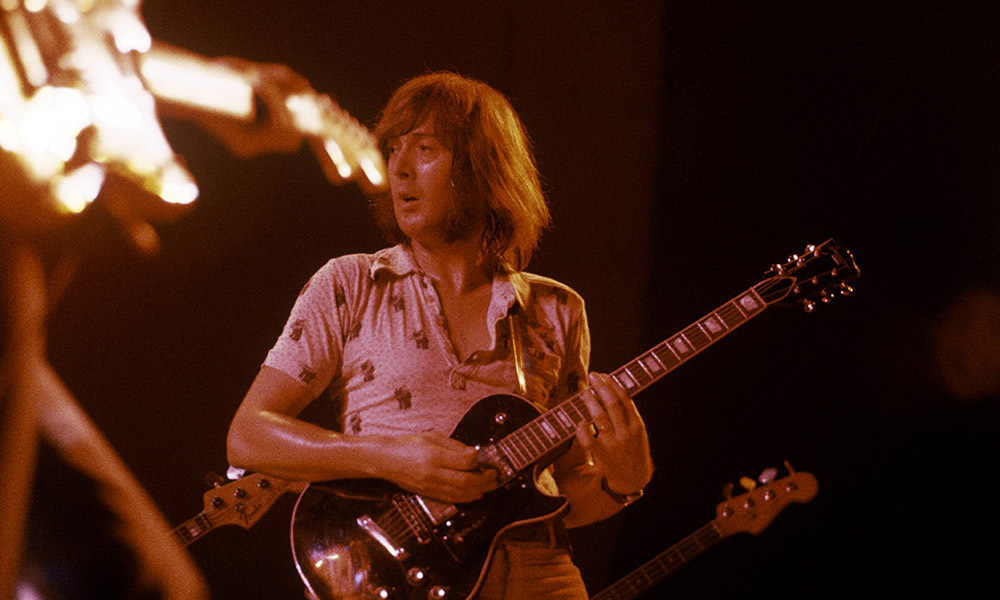 Spencer Davis, the founder member of legendary 60s outfit the Spencer Davis Group,  has died aged 81, following a heart attack on Monday, October 19. Davis died in hospital on Monday, while being treated for pneumonia, his agent told the BBC.
"He was a very good friend," said Bob Birk, who had worked with the musician for more than 30 years. "He was a highly ethical, very talented, good-hearted, extremely intelligent, generous man. He will be missed."
The news was confirmed by Spencer Davis Group drummer Pete York, who told close friends on Tuesday, October 20 – including former Black Sabbath manager Jim Simpson. "I took Pete's call half an hour ago and thought: 'What a shame,'" Simpson told Birmingham Live. "Spencer was a lovely man – always very courteous and a purist about music."
Davis' former bandmate Steve Winwood, who first came to prominence as a teenage prodigy with the SDG, said in a statement: "I've known Spencer since I was about 13, he would have been about 22. I was playing a show at Birmingham University with my brother and his band, Spencer who was a student at Birmingham, was playing with a small group of musicians, we met and the the seeds of Spencer Davis Group were sown.
"Spencer became like a big brother to me"
"Spencer was an early pioneer of the British folk scene, which, in his case embraced folk blues, and eventually what was then called 'Rhythm and Blues,'" Winwood continued. "He influenced my tastes in music, and he owned the first 12 string guitar I ever saw, he was taken with the music of Huddie "Lead belly" Ledbetter, and Big Bill Broonzy. I'd already got a big brother who influenced me greatly, and Spencer became like a big brother to me at the time.
"He was definitely a man with a vision, and one of the pioneers of the British invasion of America in the sixties. I never went to the U.S. with Spencer, but he later embraced America and America embraced him. I feel that he was influential in setting me on the road to becoming a professional musician, and I thank him for that. Thank you Spencer."
Further tributes poured in via social media, including from friend and Radio Caroline presenter Suzy Wilde, who took to Twitter to call Davis "a lovely man, generous and kind, warm and funny, and will be much missed."
In a 2011 interview, Nick Mason of Pink Floyd said of his and the band's early influences: "We didn't head out to be the captains of the psychedelic movement, we wanted to be an R&B band. We'd go and see Cream, or Eric and Jeff Beck when he was with the Tridents, and early Spencer Davis with Steve Winwood."
Civil servant by day, musician by night
The son of a paratrooper, Davis was born in Swansea in 1939 and first started learning harmonica and the accordion at the age of six. He moved to London to work for the civil service at the age of 16, but later relocated to Birmingham, where he taught German by day, and played in local clubs at night.
Inspired by blues and skiffle, Davis formed a band called The Saints with Bill Wyman, later to find global fame as a member of the Rolling Stones; and performed folk music with Christine Perfect – who, as Christine McVie, became a core member of Fleetwood Mac's classic line-up.
Davis formed the Spencer Davis Group in 1963, with Steve Winwood (keyboards, guitar), his brother, Muff Winwood (bass guitar), and Pete York on drums. The Birmingham four-piece's electrifying mix of jazz, soul, and R&B scored them two early No.1 hits – "Keep On Running" and "Somebody Help Me," both written by Jamaican songwriter Jackie Edwards – and their first three albums had all gone Top 10.
"'Congratulations on reaching number one – The Beatles'"
When "Gimme Some Lovin'" topped the UK charts in 1966, it knocked the double A-sided Beatles single "We Can Work It Out"/"Day Tripper" from the top slot – and Davis received a telegram from the band congratulating him on the achievement. "It's in a pile of papers somewhere," he told the BBC in 2009. "It said, 'Congratulations on reaching number one – The Beatles.'"
The band struck gold on both sides of the Atlantic with "Gimme Some Lovin'" that same year – an exhilarating three minutes of prime 60s pop which has been covered by a range of artists including The Grateful Dead and Thunder. And remarkably, the whole thing came together in less than an hour.
Speaking about its creation, Davis said: "Muff Winwood played this bass riff at me. I thought it was nice, so I added some ascending chords while I told him to keep playing it. I started playing minor chords, but guitarist and vocalist Steve Winwood went, 'No, play majors.' Then… bang! – it worked. There were no lyrics at that point."
Gimme Some Lovin' (Remastered)
"Sometimes there's that little bit of magic that you can't put your finger on, but it happens and it just works. 'Gimme Some Lovin' came really fast," said Muff.
The Spencer Davis Group split in 1969, but reformed in the early 70s for the albums Gluggo and Living In A Back Street.
Developing new artists
Davis also took a job in artist development at Island Records in the mid-70s. There, he helped to promote newcomers like Bob Marley, Robert Palmer, and Eddie And The Hot Rods, and worked alongside Winwood, who was now establishing himself as a solo artist.
Davis returned to songwriting with 1984's Crossfire, which featured contributions from Dusty Springfield and Booker T. He subsequently reformed the Spencer Davis Group – minus the Winwood brothers – with whom he toured the world for the rest of his career, often playing more than 200 shows a year.
"I'm trying to be me, I'm trying to play what I play and smoke does not come out of my ears and fire does not come out of my mouth," Davis told Disc's Caroline Boucher in 1972. "I just belong to the old folk-blues guitar school."