St. Vincent Shares 'The Nowhere Inn' Song And Video From New Film
'The Nowhere Inn' hits VOD on Friday September 17.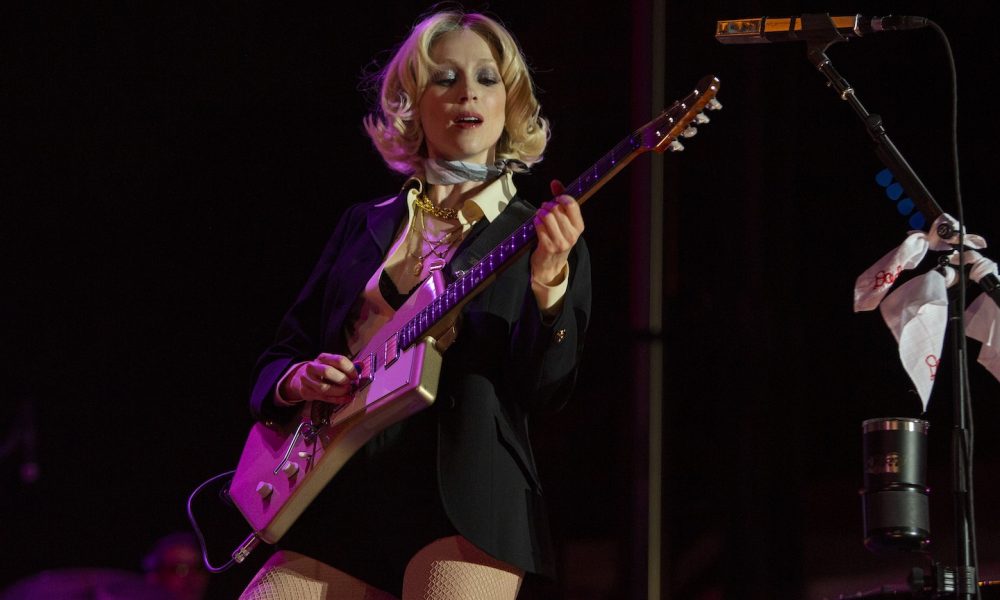 Carrie Brownstein and Annie Clark AKA St. Vincent co-wrote and star in The Nowhere Inn, which arrives in theaters and VOD on Friday September 17. In anticipation of the film, St. Vincent has shared a new song from the soundtrack, also titled "The Nowhere Inn."
The track serves as a theme song for the film, and it's accompanied by a video directed by Bill Benz, who also directed the film. Vincent has been touring across the country in support of Daddy's Home, recently performing a superlative headlining set at the Pitchfork Music Festival in Chicago this past weekend.
"You're nerdy and normal in real life, but the disparity between that and who you are on stage is jarring," Brownstein tells Clark in the first trailer. "We're in this together," Clark adds. "Me and me." The Nowhere Inn premiered back at the 2020 Sundance Film Festival.
The film is stylized as a behind-the-scenes concert documentary directed by Brownstein and centered on Clark. The Nowhere Inn takes the depiction of a touring musician to daring extremes, with the filmmaker and the artist's working relationship slowly unraveling over the course of the shoot.
"I wanted people to know who I really am," Clark says in an on-camera interview, cut between scenes of Western shootouts and other surreal images. "One of the reasons why I wanted to make a documentary in the first place is I would finally be in control of the narrative…A small part of me was starting to second-guess myself. All I can say is, somewhere along the way, things went terribly wrong."
Last month, St. Vincent added a slow flatbed ride to her breakneck paced fall schedule with the new video for "Daddy's Home."
As on the recent Down and Out Downtown full length concert special streamed globally by Moment House, Daddy's Home material has been brought to life alongside staples spanning the St. Vincent catalog on her U.S. tour.