Original 'Star Wars' Designs Achieve Top Lot At Bonhams Auction
The sketchbook was part of the 73-lot sale: 'Designing an Empire: The John Mollo Archive', belonging to the family of the double Oscar-winning costume designer.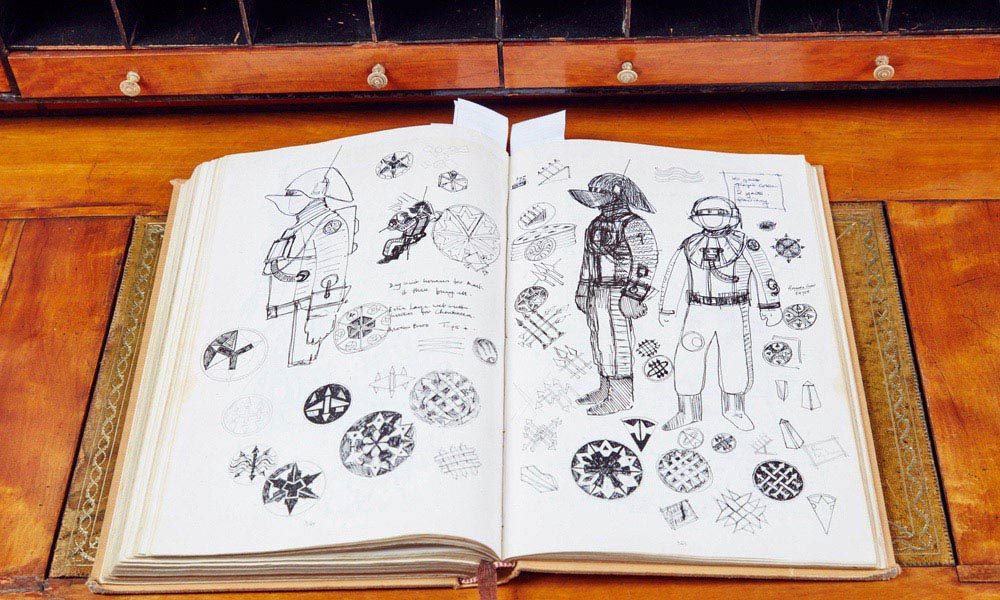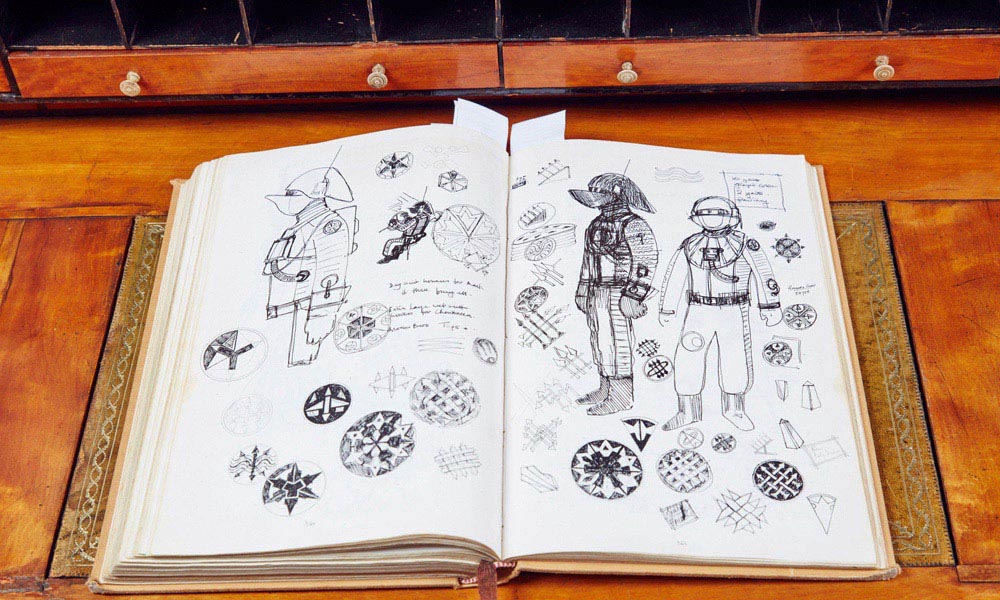 A sketchbook showing the original hand-drawn costume designs for key characters in Star Wars – including Darth Vader, Chewbacca and the Stormtroopers – sold for an impressive £125,000 at Bonhams in London on Tuesday, 11 December.
The sketchbook was part of the 73-lot sale: Designing an Empire: The John Mollo Archive, and in the collection belonging to the family of John Mollo, the double Oscar-winning costume designer for Star Wars, Gandhi, Alien and Chaplin.
Katherine Schofield, Head of Bonhams Entertainment Memorabilia department, said, "John Mollo's personal sketchbook provides a unique insight into the creation of the Star Wars universe. We are delighted that his historic work has been celebrated with bidders from around the globe eager to own this piece of cinematic history."
The story began in 1975, when Mollo was commissioned by George Lucas to work on the Star Wars series. Lucas urged Mollo to avoid the stereotypical space-age look of earlier science fiction productions and instead to focus his designs on the pivotal concept of light versus darkness – 'I just want to see light versus dark,' he said.
The sketches include mechanical diagrams exploring how Darth Vader's helmet would allow the actor to breathe, the first drawing of Chewbacca's legendary suit and detailed sketches revealing every detail of the stormtroopers' costumes. It was these, and other, designs that give John Mollo iconic status in Hollywood.
Other highlights of the sale included Napoleon – A fine collection of costume designs by John Mollo from Stanley Kubrick's unfinished production, 1970, which sold for £14,375; Star Wars Episode IV – A New Hope: pre-production line drawing of Princess Leia in her white hooded gown sold for £10,625.
Bonhams Entertainment Memorabilia sale also took place on Tuesday 11 December with 161 lots on offer. Other highlights from the sale included: Ken (K.K) Downing/ Judas Priest: A Gibson Flying V guitar, 1967, sold for an astonishing £150,000 (Estimate £15,000-18,000), a world record result for a 'lead heavy metal guitar'.
Also, the HeliosCentric Helios console as previously used by stars such as Eric Clapton, Bob Marley and David Bowie. As uDiscover Music previously reported, this was constructed in 1996 through an amalgamation of part of the Island Records Basing Street Studio 2 Helios Console (1970-1974) and sold for £112,500.
Elsewhere, the Ken (K.K) Downing/ Judas Priest: A Gibson Flying V Medallion Guitar, 1971 sold for £81,250 (Estimate £12,000-14,000) and Ian Fleming/ James Bond: A second draft treatment carbon copy for James Bond of the Secret Service from Ian Flemings office, October 1959 sold for £35,000.
Format:
UK English