Steven Van Zandt Enlists Margo Price, Eddie Vedder And More For Holiday Benefit
The star-studded virtual event raises funds for the artist's TeachRock organization.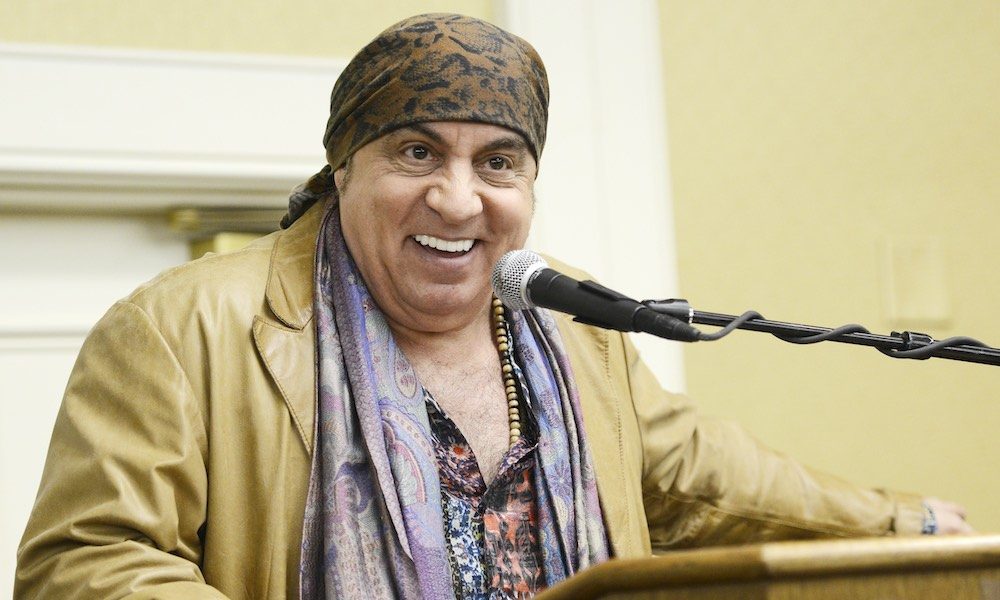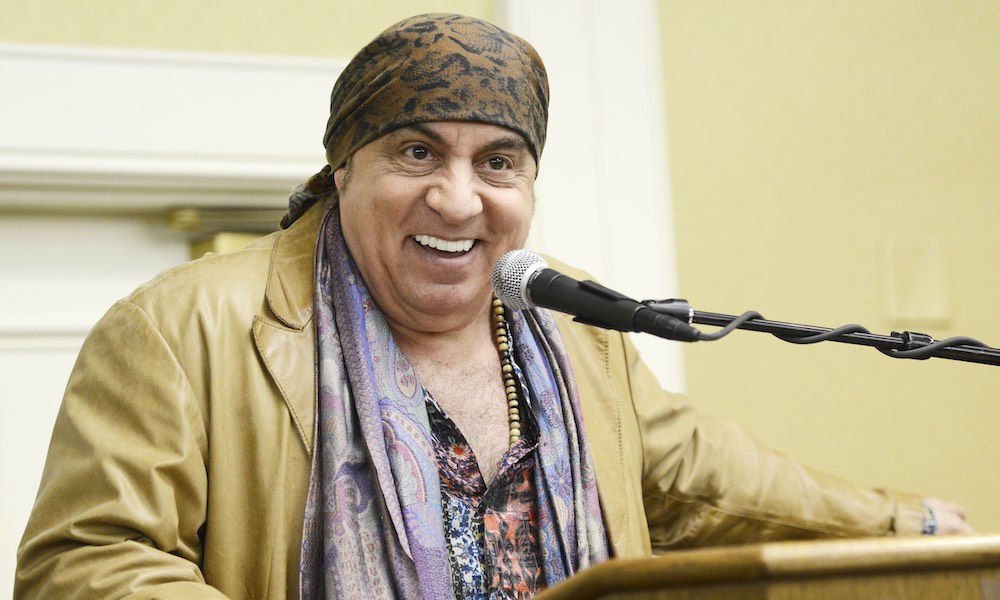 This holiday season, Steven Van Zandt is organizing a star-studded streaming event that will honor hardworking educators around the country. Scheduled for December 21, the virtual Stand With Teachers benefit will feature musical performances by Margo Price and Eddie Vedder, with appearances by Tom Morello, Melle Mel of Grandmaster Flash and the Furious Five, Steve Buscemi, and more. All proceeds from the ticketed event will support Van Zandt's TeachRock organization.
The songwriter, actor, producer, and longtime member of Bruce Springsteen's E Street Band established TeachRock in 2013 as a national initiative to engage students in all disciplines through popular music. As arts curriculums are cut in schools around the country, TeachRock offers teachers a trove of free resources, including online music history courses.
Join @StevieVanZandt and TeachRock to #StandWithTeachers in a virtual holiday fundraiser featuring special performances from Eddie Vedder, @MissMargoPrice & a cast of stars. Tickets and info at https://t.co/X52LBMLlfX @MVZaGoGo pic.twitter.com/9gGTcATw9d

— TeachRock.org (@TeachRock) December 9, 2020
Tickets for Stand With Teachers are currently available on teachrock.org's website. Ticketholders will not only have access to the 8:00 pm EST live-stream, but can enjoy the event on-demand for three days after.
In addition to the artists listed above, additional appearances will be made by Whoopi Goldberg, Edward Norton, Maureen Van Zandt, Lillyhammer stars Trønd Fausa Aurvåg and Steinar Sagen, and Van Zandt's Sopranos co-star Vincent Pastore.
"Being an educator has never been easy, but 2020 posed greater challenges than any schools have ever faced. And, as usual, teachers rose to the occasion," said Van Zandt in a statement.
"When schools shut down overnight, teachers rallied and moved classes online. But that's not all – like the essential workers they are, teachers continue to risk their health to serve students and families, be it to distribute tech to keep students connected, or meals to help families in need. Teachers are the plainclothes superheroes in our midst. They deserve to be heard and celebrated, and that's why we're going to Stand With Teachers on December 21st."
Earlier this year, Van Zandt released a comprehensive retrospective of his solo career, RockNRoll Rebel – The Early Work. Additionally, many of his classic albums, including Men Without Women, Voice Of America, Freedom – No Compromise, and his landmark 1985 protest record Sun City, were reissued as standalone titles.  All artist and publishing royalties from Sun City, meanwhile, support TeachRock.
Listen to the best of Steven Van Zandt on Apple Music and Spotify.