Steven Van Zandt Mentors Students In Songwriters Hall Of Fame Master Session
The acclaimed songwriter, performer and actor mentored students from NYC's Stuyvesant High School in the Songwriters Hall Of Fame's first-ever virtual master session.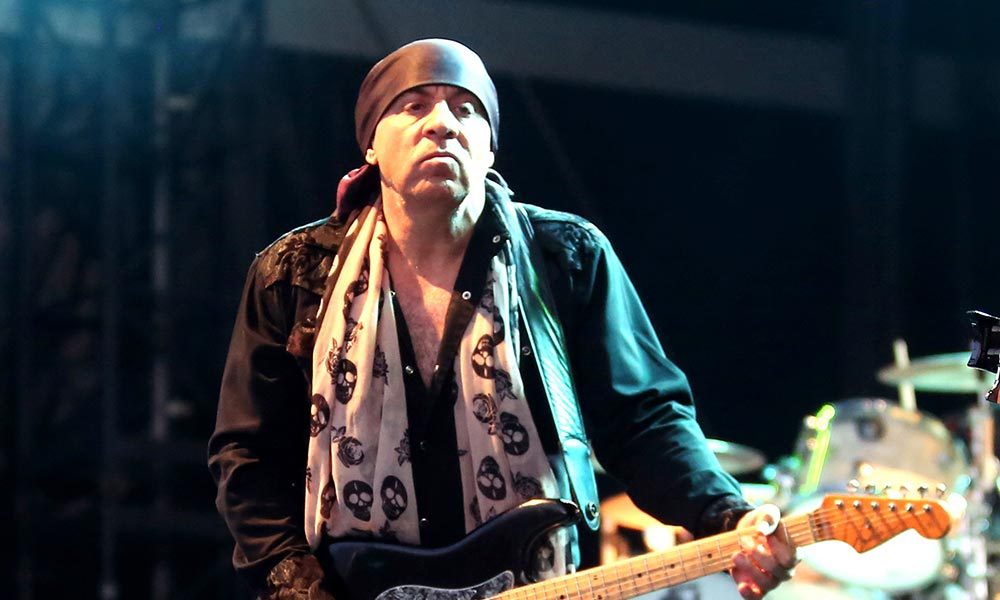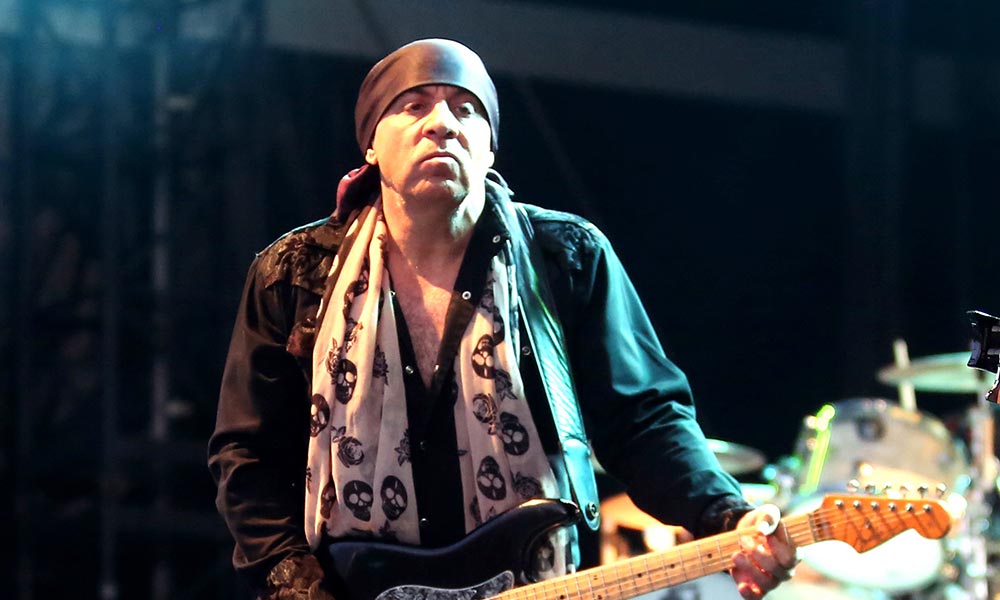 Last week, Steven Van Zandt offered advice to students from NYC's Stuyvesant High School for the inaugural virtual Songwriters Hall Of Fame Master Session. The songwriter, performer, actor and radio host launched the virtual session in collaboration with online educational resource Teach Rock, which counts Van Zandt among its founding members. The organization promotes an arts integration curriculum that integrates popular music and culture to help teachers engage with their students.
The master session, which can be viewed its entirety via the Teach Rock Facebook Page, was moderated via Zoom by Harold Stephan, a vocal music and music technology professor at the legendary school. Van Zandt critiqued original songs written and performed by several students, while others from the school shared their pre-recorded renditions of Van Zandt's biggest hits, including the 1985 anti-Apartheid anthem, 'Sun City', 1983's 'I Am A Patriot', and 'Born To Run' from Bruce Springsteen. As a member of Springsteen's E Street Band, Van Zandt was instrumental in writing one of the instantly-recognisable guitar lines from the 1975 hit.
During a Q&A, Van Zandt discussed his extensive experiences in the music industry and delved deeper into the background of 'Sun City' which he wrote as a protest against racial inequality in South Africa. The recording was a massive undertaking and featured some of the biggest names in music, including Bob Dylan, Herbie Hancock, Ringo Starr, Lou Reed, Run DMC, Bono, Keith Richards, Bonnie Raitt, Hall & Oates, Jimmy Cliff, Pete Townshend, Pat Benatar and Joey Ramone, as well as Van Zandt's bandmates Bruce Springsteen and Clarence Clemons.
Van Zandt, who was visibly delighted to work with the school's talented students, shared that, "We have to make our music accessible for the new generation to discover it and be motivated and inspired by it".
Van Zandt has been staying busy amid the COVID-19 induced quarantine. In April, he launched "The Qoolest Quarantine Qollection" on his Little Steven's Underground Garage SiriusXM channel and syndicated radio show. The 12-episode series revisits interview footage from the show's archives, including appearances by Keith Richards, Bruce Springsteen, Paul McCartney and Sopranos creator, David Chase.
Listen to the best of Little Steven on Apple Music and Spotify.
Format:
UK English