Stevie Van Zandt Readies 'Unrequited Infatuations' Memoir For September
The book 'chronicles the twists and turns of Stevie Van Zandt's always surprising life.'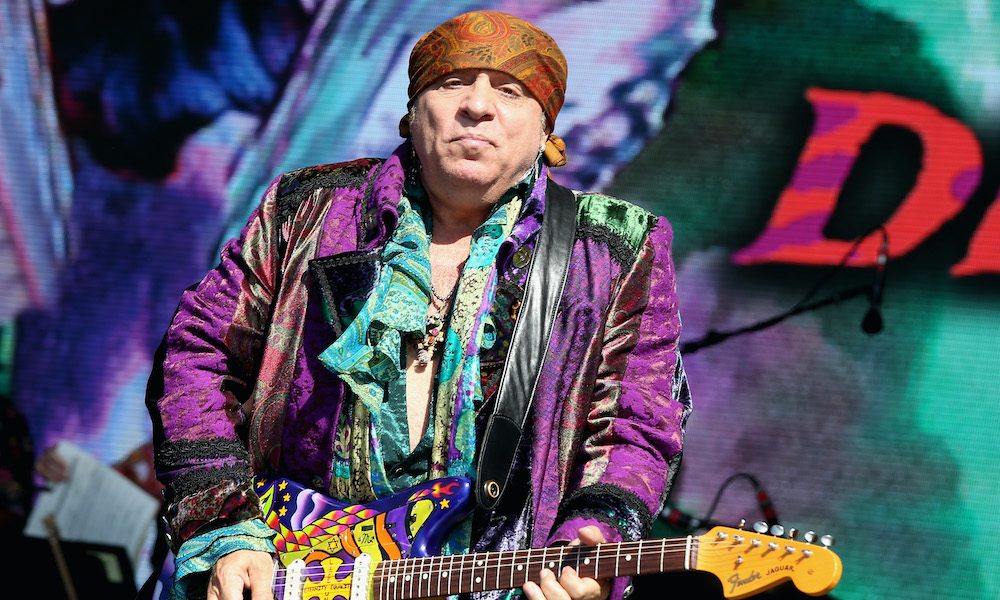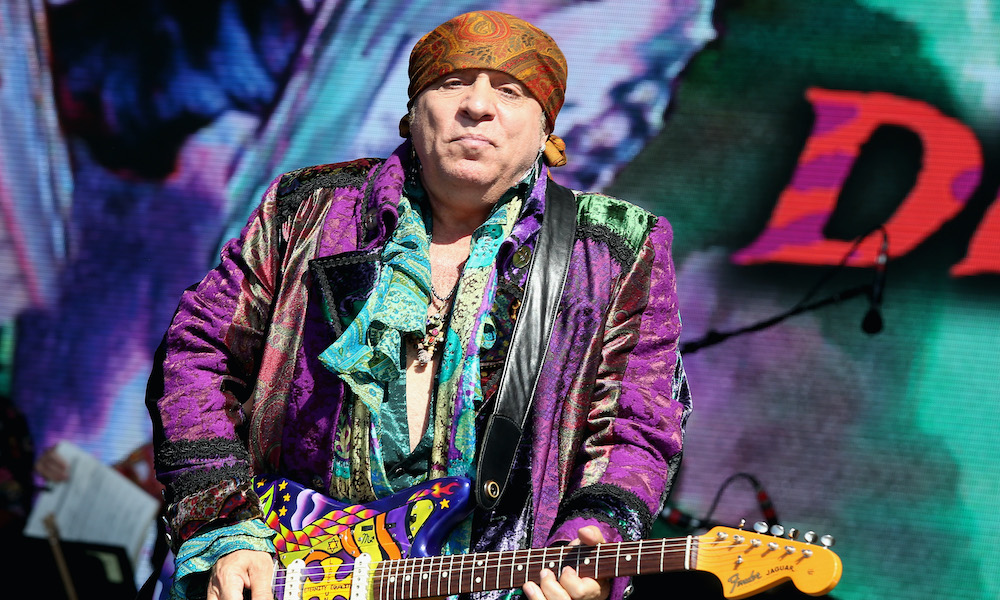 Stevie Van Zandt will have his memoir, Unrequited Infatuations, published by Hachette on September 28. The veteran, multi-faceted rocker revealed in this extensive interview that he had been working on the book.
Hachette's publicity says that the volume "chronicles the twists and turns of Stevie Van Zandt's always surprising life. It is more than just the testimony of a globe-trotting nomad, more than the story of a groundbreaking activist, more than the odyssey of a spiritual seeker, and more than a master class in rock and roll (not to mention a dozen other crafts)."
The memoir will indeed cover Van Zandt's many and varied adventures in a wide range of disciplines. From his music career, he will write about meeting Bruce Springsteen as a teenager, and how he became Miami Steve in the E Street Band, before reemerging as an artist-activist under the guise of Little Steven. He talks about his anti-apartheid activities, notably spearheading the Sun City single and album of 1985.
Actor, radio host, label owner, educator
Van Zandt will also address his acting work, especially as the character Silvio Dante in The Sopranos; his radio show Underground Garage, his independent record label Wicked Cool, his reunion with the E Street Band and his work in music education.
"I've seen enough things that could be useful that justified writing them down and sharing them," he says in a statement. "As far as my life story? Well I hope this book explains it to me!"
Publisher Mary Ann Naples at Hachette notes: "Stevie Van Zandt's story is a singular arc in American culture. From his vantage point as a witness to the renaissance era of rock & roll to consequential activism and a third act in groundbreaking television, Hachette Books is proud to bring Van Zandt's odyssey to readers."
Unrequited Infatuations will be published in hardcover, e-book, and as an audiobook on September 28. Pre-order it now.