Switchfoot To Headline Hometown Drive-In Benefit Concert
The San Diego band released their 'Covers' EP, recorded while in lockdown, on 19 June.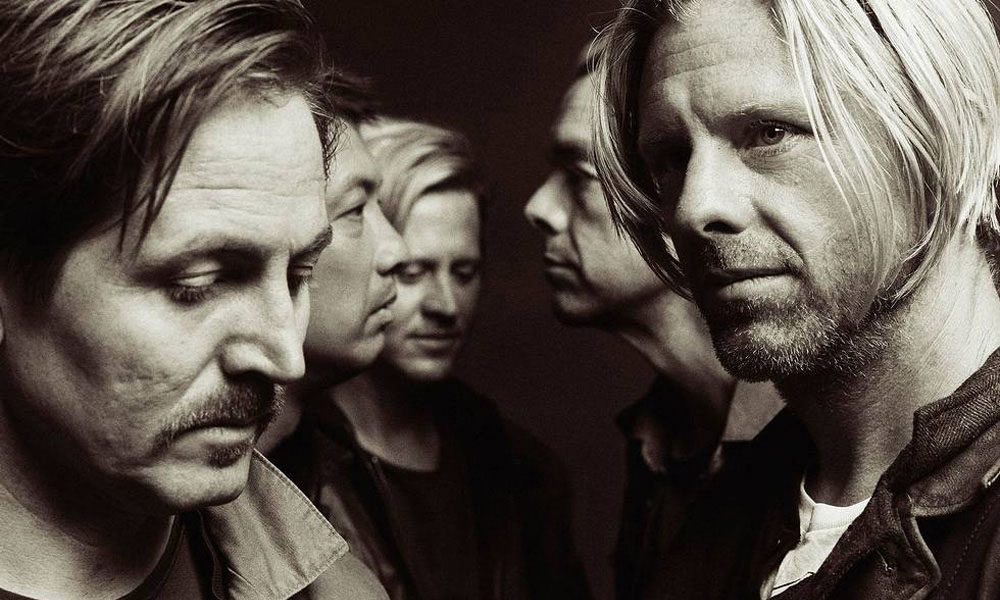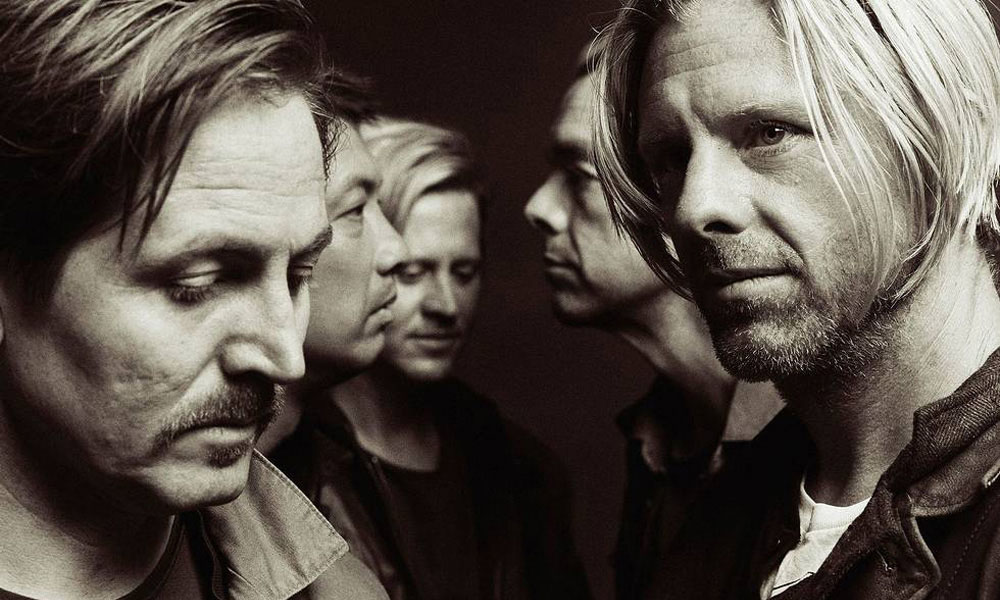 Grammy award-winning alt.rockers Switchfoot will be among the first wave of bands to play a drive-in concert – the new normal in the era of COVID-19. On Sunday, 7 June, the five-piece will have the honour of headlining the first-ever drive-in concert at Petco Park in their hometown of San Diego. All proceeds from the show will benefit Feed The Need San Diego. Earlier this week, meanwhile, the band announced their forthcoming EP, Covers, set for release 19 June. On Friday, they offered a preview with their rendition of Frank Ocean's 2011 track, 'Swim Good'.
SWITCHFOOT - SWIM GOOD (Frank Ocean Cover)
The six-song EP, which follows Switchfoot's 2019 LP, Native Tongue (and its subsequent remix and live EPs) will feature covers of songs by Harry Styles ('Lights Up'), Vampire Weekend ('Harmony Hall') and The Verve ('Lucky Man'), among others.
The band announced Covers earlier this week, sharing on Twitter that it "Seems like we all could use a bit of perspective these days: what it means to be alive, to be in community, to be human. So we've decided to…[put] our own stamp on a diverse group of songs. We want to shock and surprise you. We want to move you." They added on the thread, "Even if we can't be in the same room, it's still our job to bring people together".
Frontman Jon Foreman echoed that sentiment in an interview with the San Diego Union-Tribune. "Music feels much more powerful and necessary than ever". He continued, "For years, we've said that our job description is to bring people together, and – as of 2020 – that is not going to be a reality in the same room or space…. But we still feel like it's our job…. It just means we have to do it a parking lot at Petco and online for the Bro-Am, instead of Moonlight Beach."
For 15 years, Switchfoot has hosted their annual Bro-Am surf competition and music festival on the shores of Encinitas, CA, with all profits benefiting homeless, disadvantaged and at-risk youth in San Diego. This year, on 27 June, fans around the world can tune in online for just $10 to enjoy a trove of live-streamed musical performances.
Switchfoot's Covers EP is available 19 June. Scroll down to view the tracklist and preorder it here.
Covers tracklist:
1. Swim Good (Frank Ocean)
2. Harmony Hall (Vampire Weekend)
3. Stupid Deep (Jon Bellion)
4. Lucky Man (The Verve)
5. Lights Up (Harry Styles)
6. Sick Boy (The Chainsmokers)
Format:
UK English