Talking Back Sunday Share Their Top Records In 'Shoplifting' Video Series
"Craft Recordings Presents: Shoplifting" films bands and tastemakers raiding the reissue label's shelves, and then discussing their loot.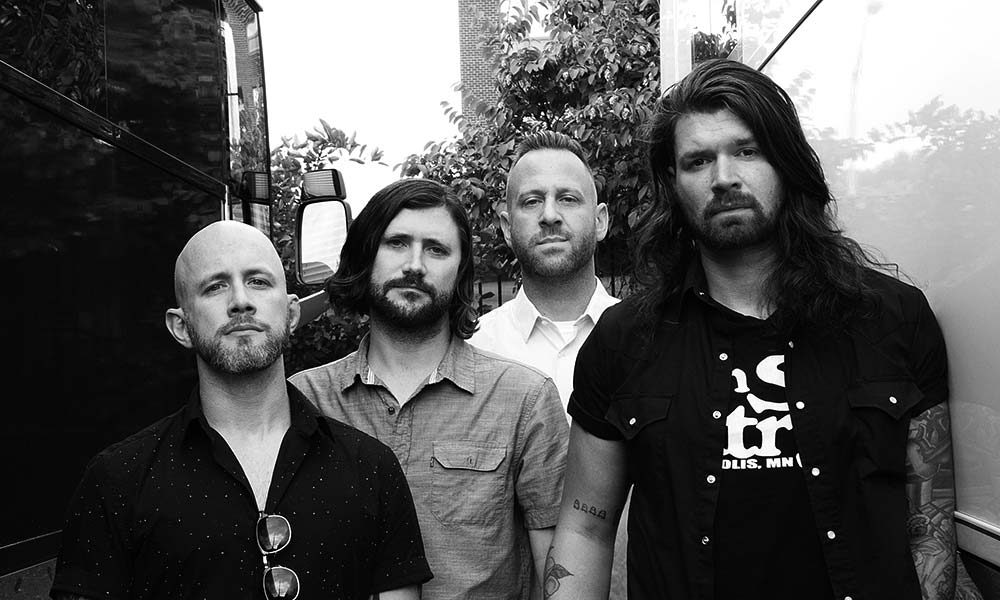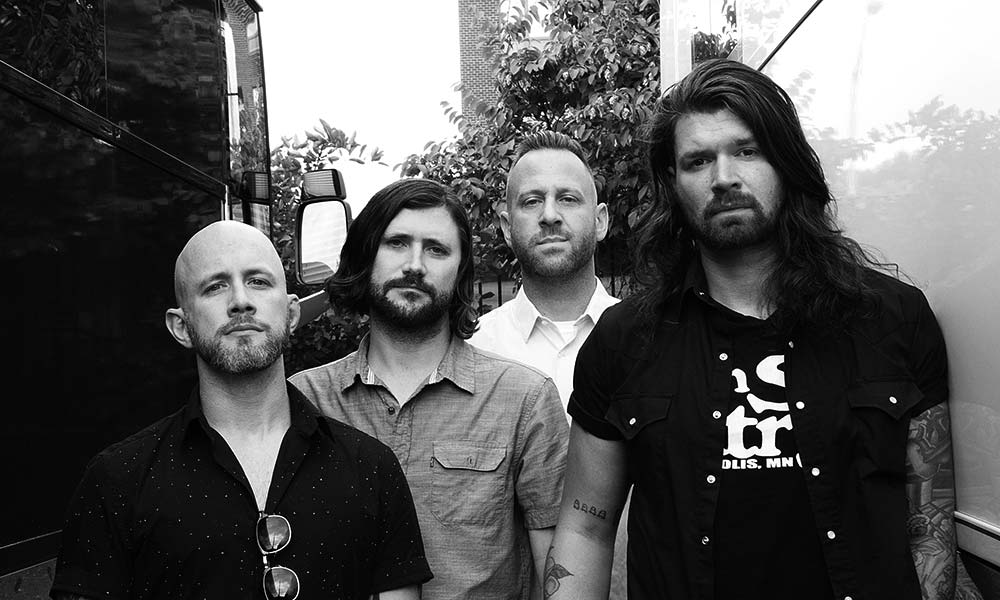 Craft Recordings Presents: Shoplifting is a new weekly series on YouTube, which pairs the biggest names in music with classic vinyl albums. Hosted by the acclaimed reissue label, Craft Recordings – home to such hallowed imprints as Stax, Prestige, Fantasy, Riverside, Vanguard and Nitro – the series films visiting bands and tastemakers as they raid Craft's vinyl bins. They might find a foundational jazz or rock title from John Coltrane or Creedence Clearwater Revival, or a more recent hip-hop or punk classic from The Pharcyde or Social Distortion. The first three episodes dropped this weekend, featuring alt.rockers Taking Back Sunday, jazz icon Chick Corea and legendary rock producer, Scott Litt (Nirvana, R.E.M., Liz Phair) while future episodes will be available every Saturday.
Shoplifting With Taking Back Sunday Ep 1
Taking Back Sunday were one of the first bands to be caught red-handed by Craft's cameras. Adam Lazzara, John Nolan, Shaun Cooper and Mark O'Connell sat down to go through their diverse selection of titles, including Social Distortion's 1998 LP, Live At The Roxy, Nathaniel Rateliff & The Night Sweats' 2015 self-titled debut and R.E.M.'s best-selling 1992 album, Automatic For The People.
Guitarist John Nolan also picked The Violent Femmes' 1983 self-titled debut, declaring, "You would think this is a greatest-hits when you look at the tracklisting." Frontman Adam Lazzara was most excited about two soundtracks: A Charlie Brown Christmas from the Vince Guaraldi Trio and the Iron Giant soundtrack, which he shared was, "One of my favourite movies".
Also making an appearance was multiple Grammy-winner Chick Corea, who just received his 23rd award in January for 2019's Antidote. The jazz and fusion icon picked out a variety of LPs from John Coltrane, Yusef Lateef, The Bill Evans Trio, and the Miles Davis Quintet, including their 1958 session, Relaxin' With The Miles Davis Quintet. "All of these great tracks…were all first takes", said Corea. "They're all totally classic. It really embodies the essence of the spontaneity of jazz." Corea also snagged a copy of Isaac Hayes' 1969 breakthrough, Hot Buttered Soul, recalling fondly that he had become friends, and even collaborated, with the late soul legend.
Producer Scott Litt, meanwhile, gave some technical insight into several recordings. On The Pharcyde's 1992 debut, Bizarre Ride, he noted that single 'Passin' Me By', "Was one of the first records with the sound of the needle on the groove". He also shared a fun anecdote about 'Time of the Season', off The Zombies' 1968 LP, Odessey And Oracle. "There's a part of it that I stole and I put it on one of the R.E.M. records I produced – I think it was…maybe on Green…There's that kind of poppy-echo thing…and I stole that," Litt revealed.
Forthcoming episodes will feature a variety of talent, including Major Lazer's Walshy Fire, Fran Healy of Travis, The Manhattan Transfer, The Zombies, and Poncho Sanchez, Azar Lawrence, Butcher Brown, Richard Patrick of Filter and Dave Alvin of The Blasters and The Knitters and Maggie Koerner, among many others.
To watch Craft Recordings Presents: Shoplifting, visit YouTube.
Format:
UK English