Taylor Swift Releases New Recording Of 'Love Story'
'This is the whole story, the entire vivid picture… the entire dreamscape that is my Fearless album.'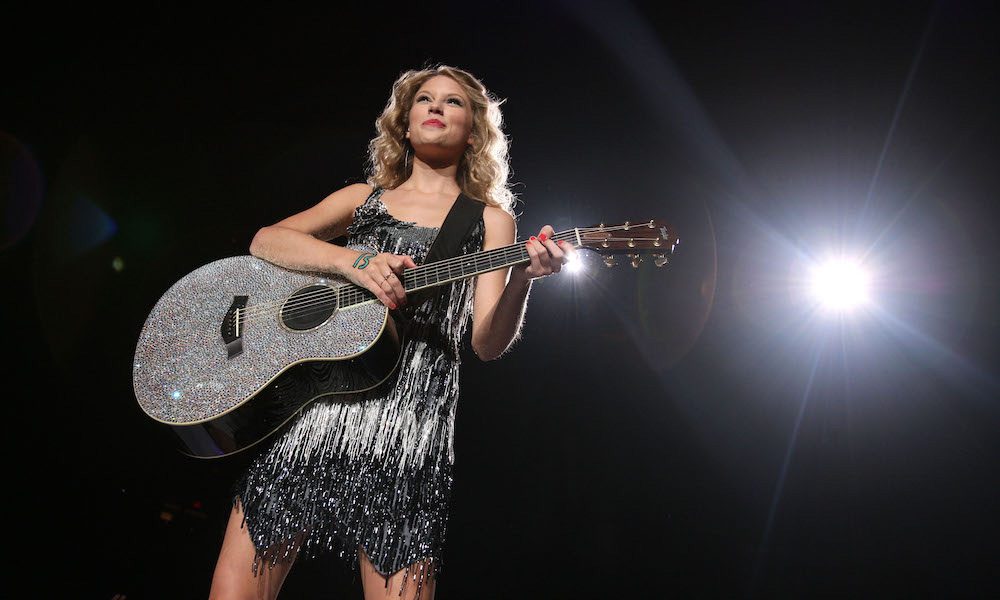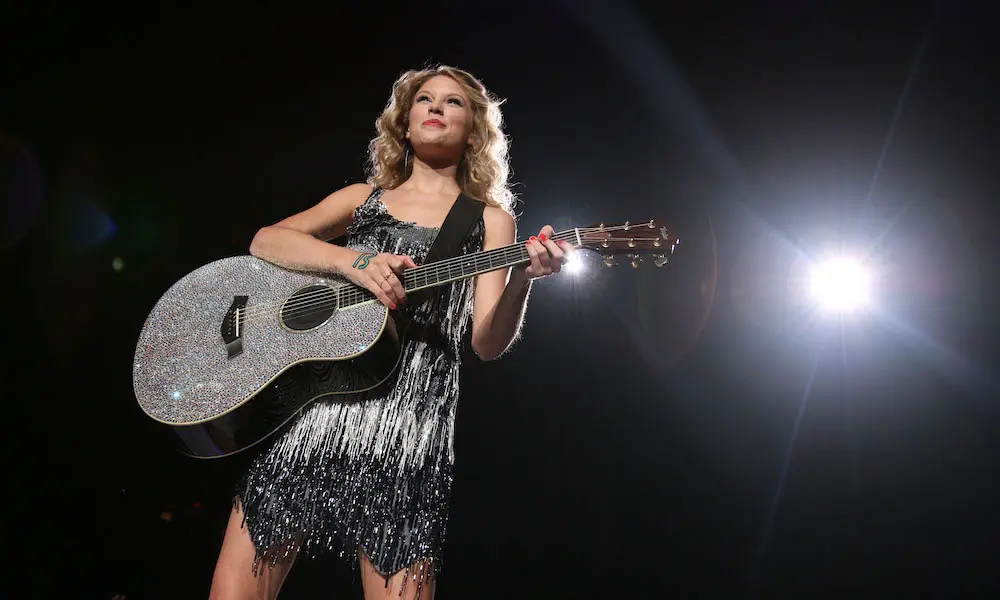 As promised, Taylor Swift has delivered a new recording of "Love Story," the first release of her initiative to re-record her first six albums following the controversial 2019 sale of her early master recordings.
The track first appeared on her 2008 album Fearless when Swift was just 18. While she sounds more mature on this new version, the youthful exuberance and hopeful longing are still there.
In a statement, the prolific singer-songwriter called these new recordings, "the whole story, the entire vivid picture… the entire dreamscape that is my Fearless album."
Swift first announced that new recordings were coming on Good Morning America yesterday and teased the re-recorded version of "Love Story" in early December. Fearless (Taylor's Version) is set for release on April 9 and is up for pre-order in several editions, includes new recordings of six tracks she wrote for the album that were never released.
The singer first announced in 2019 that she had plans to re-record her first six albums – following the fallout around the acquisition of her master recordings.
"I'm thrilled to tell you that my new version of Fearless (Taylor's Version) is done and will be with you soon. It has 26 songs including 6 never before released songs from the vault. 'Love Story (Taylor's Version)' will be out tonight," the singer tweeted.
"When I think back on the Fearless album and all that you turned it into, a completely involuntary smile creeps across my face," Swift wrote in a note to fans.
"This was the musical era in which so many inside jokes were created between us, so many hugs exchanged, and hands touched, so many unbreakable bonds formed. So before I say anything else, let me just say that it was a real honor to get to be a teenager alongside you."
Fearless (Taylor's Version) is out on April 9 and can be pre-ordered here.