Taylor Swift Shares The Video For New Single, 'ME!' Ft. Panic! At The Disco's Brendon Urie
"'ME!' is a song about embracing your individuality and owning it," Swift says.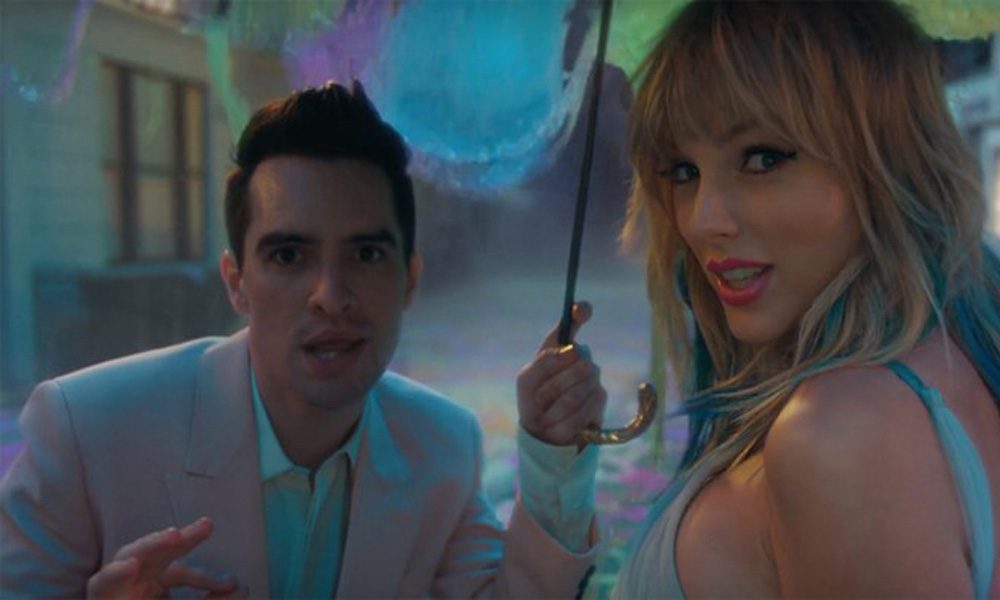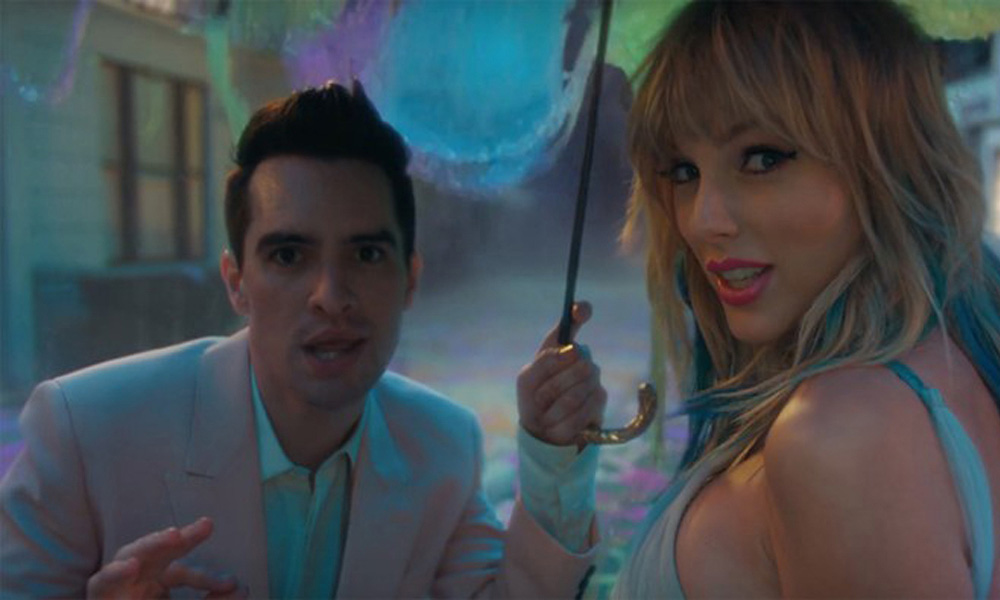 Taylor Swift is back in no uncertain terms. After much anticipation, cryptic teases and clues, the songstress officially unveiled the glittery new single, 'ME!' featuring Panic! At The Disco's Brendon Urie and you can watch the song's official video below.
Taylor Swift - ME! (feat. Brendon Urie of Panic! At The Disco)
The tune comes just hours after the songstress announced the music news to ABC's Robin Roberts during the 2019 NFL Draft. "'ME!' is a song about embracing your individuality and owning it," she explained. Swift also gave a huge clue earlier in the day on Instagram, posing in front of a new, colorful butterfly-wing mural in Nashville with the word "Me!" painted above it.
On "ME!," Taylor returns to her trademark vibrant, shiny pop, with Brendon Urie chipping in on a handful of lines. The accompanying video follows Swift's recent floral and pink theme she's been adding to her Instagram feed, wardrobe and even her hair thanks to some bright pink tips. There are touches of Alice in Wonderland, as Taylor shows off her French, giant snakes enter the mix and butterflies abound.
"You're the only one of you/ Baby, that's the fun of you/ And I promise that nobody's gonna love you like me," she sings.
Swift and Brendon Urie trended on Twitter ahead of release as excited fans settled in for the new video and for a live Q&A on YouTube, which promised to offer-up more details on new music.
Swift also announced she will be opening Billboard Music Awards on 1 May with a performance of the new song, alongside Urie.
"ME!" is Swift's first music release since her 2017 smash album, Reputation. The release comes after the singer launched a mysterious countdown clock earlier this month. While butterflies are present in the video, Swift previously sparked speculation about the theme of her next album when she wore a pair of heels with a butterfly motif to the iHeart Radio Awards in March.
A number of eagle-eyed Swift fans have also pointed out a quote by the singer in an Elle article last month in which she shared '30 life lessons' to mark her 30th birthday.
"I make countdowns for things I'm excited about," she said. "When I've gone through dark, low times, I've always found a tiny bit of relief and hope in getting a countdown app (they're free) and adding things I'm looking forward to.
"Even if they're not big holidays or anything, it's good to look toward the future. Sometimes we can get overwhelmed in the now, and it's good to get some perspective that life will always go on, to better things."
Explore Our Taylor Swift Artist Page.
Format:
UK English