Taylor Swift Reveals 'Fearless (Taylor's Version)' Tracklist
The pop superstar will be releasing 'Taylor's Version' of 'Fearless' on April 9.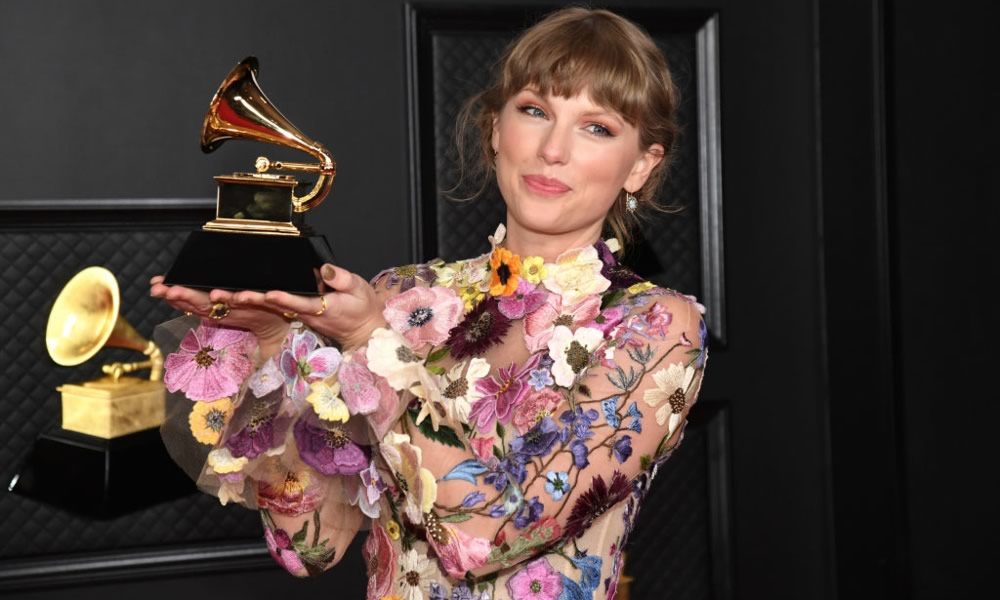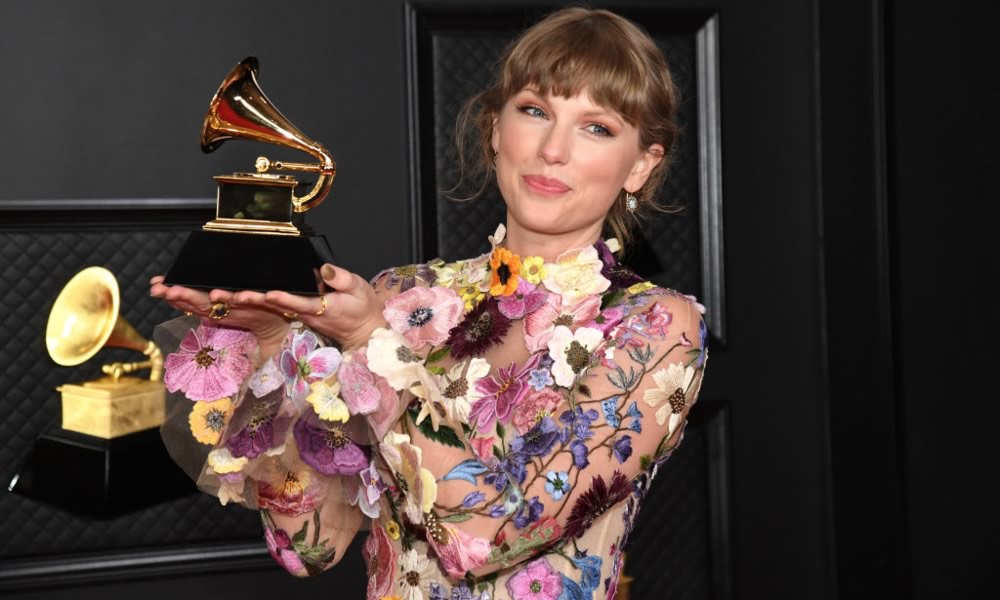 After giving her fans a puzzle to decode on Friday afternoon, Taylor Swift revealed the tracklist for the new version of Fearless. Fearless (Taylor's Version) includes the new song "That's When" featuring Keith Urban. The track was originally written during the sessions for Swift's 2008 album Fearless.
"I'm really honored that @KeithUrban is a part of this project, duetting [sic] on That's When and singing harmonies on We Were Happy. I was his opening act during the Fearless album era and his music has inspired me endlessly," Swift tweeted Saturday. The album, which is highly anticipated by fans everywhere, will be released this coming Friday via Republic Records and UMG. "I'm counting down the minutes til we can all jump into this brave world together, filled with equal parts nostalgia and brand newness. Headfirst, Fearless," she added.
In March, Swift released another Fearless "from the vault" track, "You All Over Me," featuring backing vocals from Maren Morris. It followed Swift's fully remade version of her hit single "Love Story."
Taylor Swift ft. Maren Morris - You All Over Me (From The Vault) (Official Lyric Video)
In addition to rerecorded versions of Fearless' original 13 songs and its many bonus tracks, Fearless (Taylor's Version) also includes the newly unearthed "vault" tracks "Mr. Perfectly Fine," "Bye Bye Baby," "Don't You" and "We Were Happy," as well as an Elvira remix of "Love Story (Taylor's Version)." The new project adds to a stellar year for Taylor, who took home her third Album of the Year trophy at The GRAMMYs in March with Folklore.
Fearless (Taylor's Version) is out on April 9 and can be pre-ordered here.
Fearless (Taylor's Version) Track List:
Fearless (Taylor's Version)
Fifteen (Taylor's Version)
Love Story (Taylor's Version)
Hey Stephen (Taylor's Version)
White Horse (Taylor's Version)
You Belong with Me (Taylor's Version)
Breathe (Taylor's Version) (Featuring Colbie Caillat)
Tell Me Why (Taylor's Version)
You're Not Sorry (Taylor's Version)
The Way I Loved You (Taylor's Version)
Forever & Always (Taylor's Version)
The Best Day (Taylor's Version)
Change (Taylor's Version)
Jump Then Fall (Taylor's Version)
Untouchable (Taylor's Version)
Forever & Always (Piano Version) (Taylor's Version)
Come in with the Rain (Taylor's Version)
Superstar (Taylor's Version)
The Other Side of the Door (Taylor's Version)
Today Was a Fairytale (Taylor's Version)
You All Over Me (from the Vault) (Featuring Maren Morris)
Mr. Perfectly Fine (from the Vault)
We Were Happy (from the Vault)
That's When (from the Vault) (Featuring Keith Urban)
Don't You (from the Vault)
Bye Bye Baby (from the Vault)
Bonus Track: Love Story (Taylor's Version) – Elvira Remix