Taylor Tops The Touring Year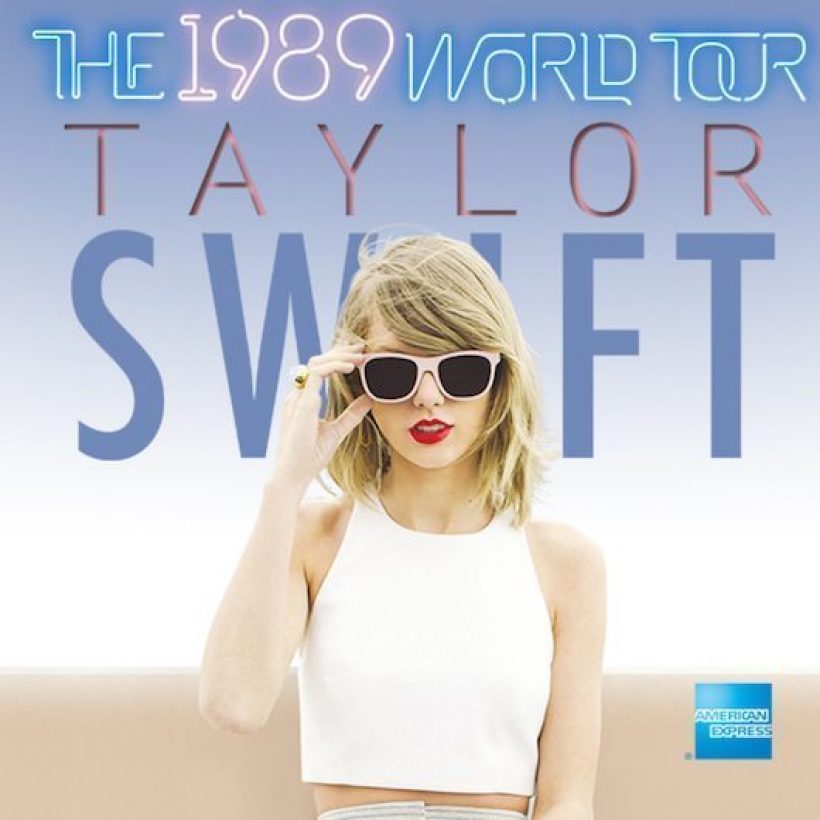 Taylor Swift's 1989 tour has been confirmed as the biggest global concert attraction of 2015. The just-published top 20 from the concert industry magazine Pollstar's upcoming tour report shows the superstar at No. 1, with her tour of 83 dates in 53 cities grossing just over $250 million worldwide.
Close to $200m of that total was realised on Swift's North American dates, thus smashing the tour grossing record for that region of $162m set by the Rolling Stones in 2005. Taylor's global tour behind her 1989 album sold nearly 2.3m tickets, according to Pollstar.
A long way behind her in second place on the 2015 chart were AC/DC, who grossed $180m from 54 shows in 50 cities, the best-ever figures for the rock stalwarts. One Direction landed in third spot, with grosses of $158.8m; U2 were at No. 4 with $152.2m for their iNNOCENCE + eXPERIENCE itnerary, while Foo Fighters were fifth in global grosses with $127m.
Fleetwood Mac underlined their continuing box office appeal, this year enhanced by the return of vocalist, songwriter and keyboard player Christine McVie, with a worldwide gross of $125.1m, ahead of Ed Sheeran, who (like Foo Fighters) made the aggregate top ten for the first time, with figures of $117.3m.
Since Swift is widely accepted to have left the country market for pop, the top-grossing country act of 2015 was perennial live favourite Kenny Chesney, who grossed $116.4m from 57 dates. Another longtime country hero who was back on stage over the past year, Garth Brooks, posted a $114.9m gross for a No. 9 finish. The Stones had another strong touring year, landing at No. 10 with a $109.7m gross. Their 14 stadium shows in 2015 realised eye-popping sales of 7.8 million tickets.
Madonna finished the year at No. 11, with Paul McCartney at No. 12 and the highest-placed non-music attraction, comedian Kevin Hart, at No. 13. Then came the indefatigable Elton John, followed by the Disney Latin America telenova and pop star Violetta.
Maroon 5 were at No. 16, trailed by another country giant, Luke Bryan, and the top 20 was completed by Billy Joel, Shania Twain and Neil Diamond. The full report on the 2015 touring year will be in the 8 January edition of Pollstar.
Format:
UK English