Tears For Fears Share Previously-Unreleased 'Seeds Of Love' Outtake
'Standing on the Corner of the Third World (Townhouse Jam)' comes off the forthcoming, Super Deluxe reissue of the band's heralded 1989 LP.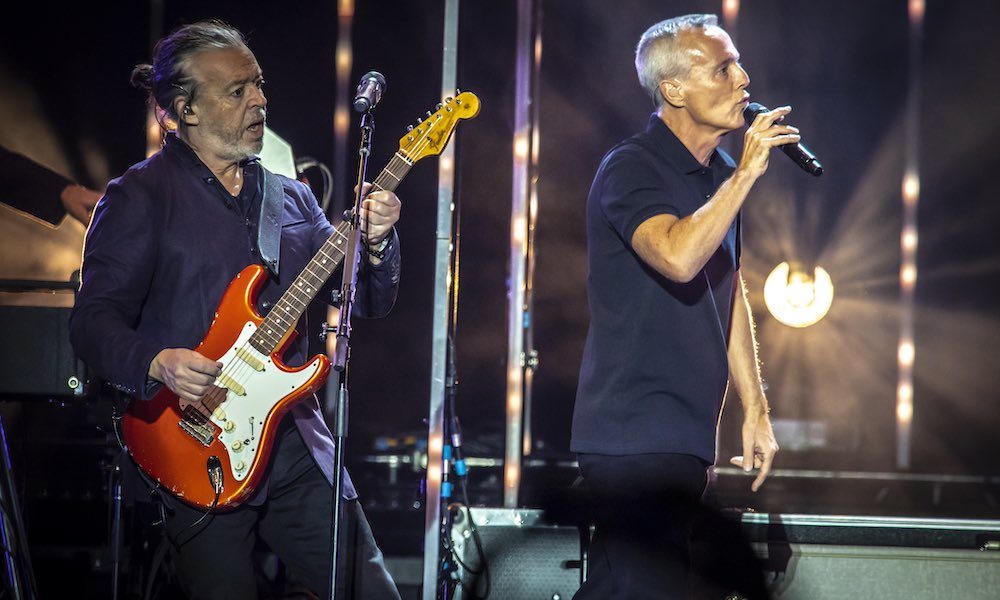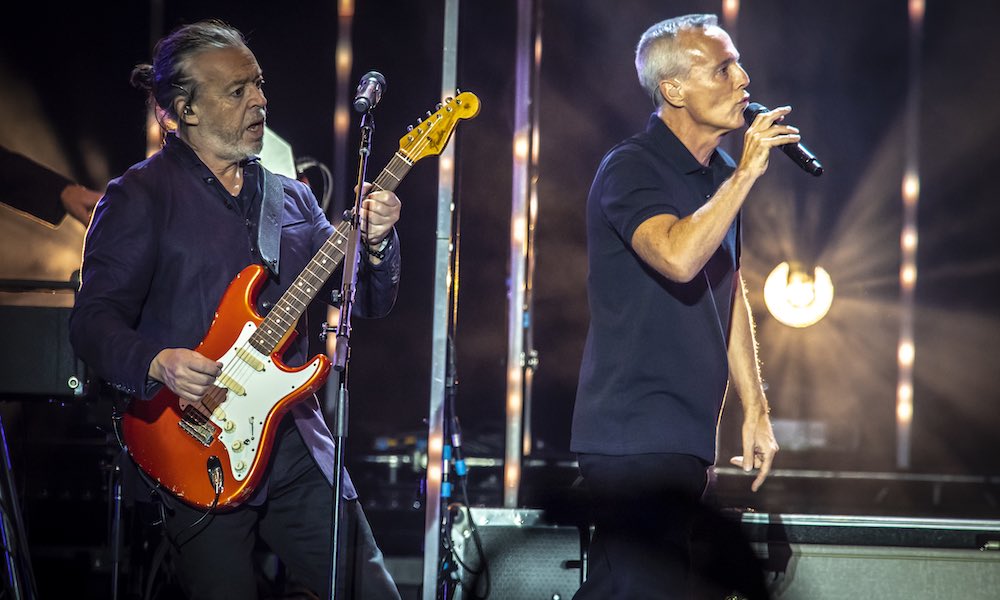 Ahead of their Super Deluxe The Seeds of Love reissue, Tears for Fears have shared a previously-unreleased recording of "Standing on the Corner of the Third World." The nine-minute "Townhouse Jam" version of the song comes off their rarity-filled collection, which hits stores October 9th.
Standing On The Corner Of The Third World (Townhouse Live Jam Sessions)
The band began work on The Seeds of Love in 1985, following the release of their multi-platinum Songs From The Big Chair. The four-year project found Tears for Fears' Roland Orzabal and Curt Smith working with a variety of producers, engineers, and musicians, including pianist and singer Oleta Adams, whom the duo met while on tour.
Adams became a key player in the recording sessions, joining the band in the studio in early 1988, along with world-class session players like drummer Manu Katché and bass player Pino Palladino.
The majority of these 1988 sessions were based around extensive jams, in which the musicians recorded a slew of unique versions of each song, including "Standing on the Corner of the Third World."
In a statement, Orzabal recalled: "We got Oleta in and we had Manu Katché on drums and Pino Palladino on bass and started playing live. It was incredible; those live sessions were magical. This was my primal therapy period, where I'd go off and have therapy and come back in a particularly open and emotional state. ['Standing on the Corner of the Third World'] came out of that."
He continued: "I think it moves away from the interior world, to the awareness of politics but at the same time, identifying with the most vulnerable in the world. Those were good times in terms of writing emotional songs…I don't know if I would've written that if I hadn't been in therapy, which sounds a bit rock star doesn't it?"
Released in September 1989, The Seeds Of Love was a widely acclaimed, international best-seller. For Tears for Fears' fans, it took on a mythical status for its scope and ambition.
The Super Deluxe Edition of The Seeds of Love further contextualizes the album, thanks to a trove of archival material, including 22 unreleased tracks from demo sessions, live jams, and studio sessions along with a definitive set of b-sides, and rare mixes.
The Seeds Of Love Super Deluxe Edition is out October 9 and can be pre-ordered here.