Tedeschi Trucks Band 'Tell The Truth' On New Derek & The Dominos Cover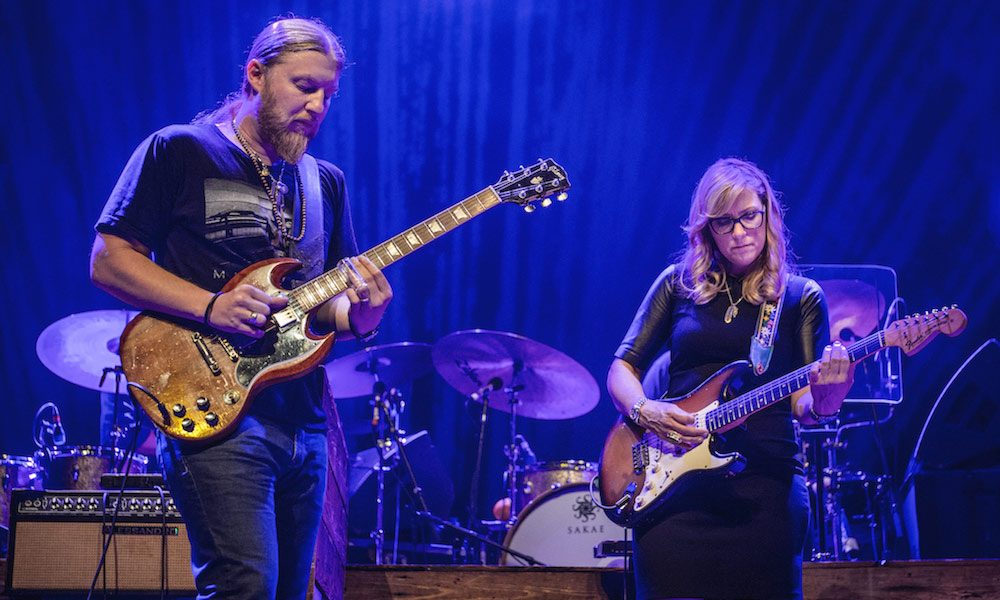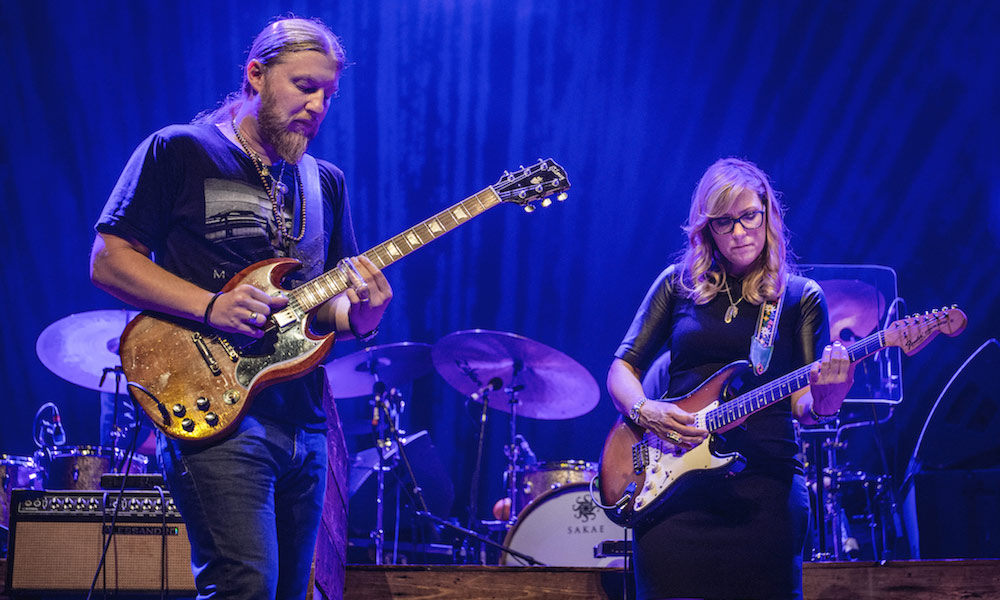 Another preview of the Tedeschi Trucks Band's upcoming album Layla Revisited (Live at Lockn') has arrived in their version, with Phish's Trey Anastasio, of "Tell the Truth."
The recording is a faithful remake of the original from Derek and the Dominos' Layla and Other Assorted Love Songs album, which TTB and Anastasio, their guest guitarist at the Lockn' Festival in August 2019, performed in full at the show and on the new album. Layla Revisited will be released on July 16 on Fantasy Records.
This is the fourth track to set up the full live album release. The band's version of "Why Does Love Got to Be So Sad?" was followed by Jimi Hendrix's "Little Wing," which was covered by Eric Clapton and his new bandmates on the 1970 LP, as was the much-visited blues staple "Nobody Knows You When You're Down and Out."
Tell The Truth (Live at LOCKN' / 2019)
The TTB have now once again hit their second home, the road, for extensive touring on their Fireside Live itinerary. It continues tonight (1) at Frederick Country Fairgrounds in Frederick, MD, where they play again on Friday and Saturday. Dates run through to November and resume in June 2022.
Fireside Live is described by the band as "a unique tour in the style of The Fireside Sessions, with lineups featuring lineups of four to eight band members performing at outdoor venues…the modified lineup will perform under the name 'Tedeschi Trucks' for the first time as a nod to their band members who are unable to join the tour."
Layla Revisited (Live at LOCKN') will feature sleeve notes written by Derek Trucks, and will be available in 2CD and 3LP editions. As the band's website describes the record, "through many months of careful listening and mixing, the album's producers Derek Trucks, Bobby Tis, and Brian Speiser crafted a pristine-sounding album befitting of such a monumental performance."