Tedeschi Trucks Band Preview Derek & the Dominos Album Remake
'Why Does Love Got To Be So Sad?' arrives ahead of their full remake of 'Layla and Other Assorted Love Songs.'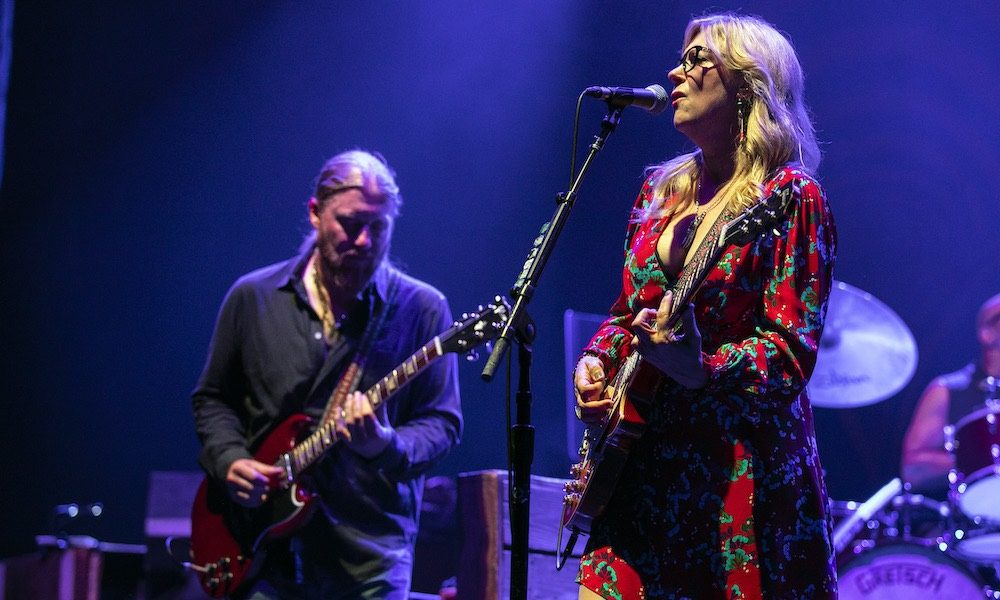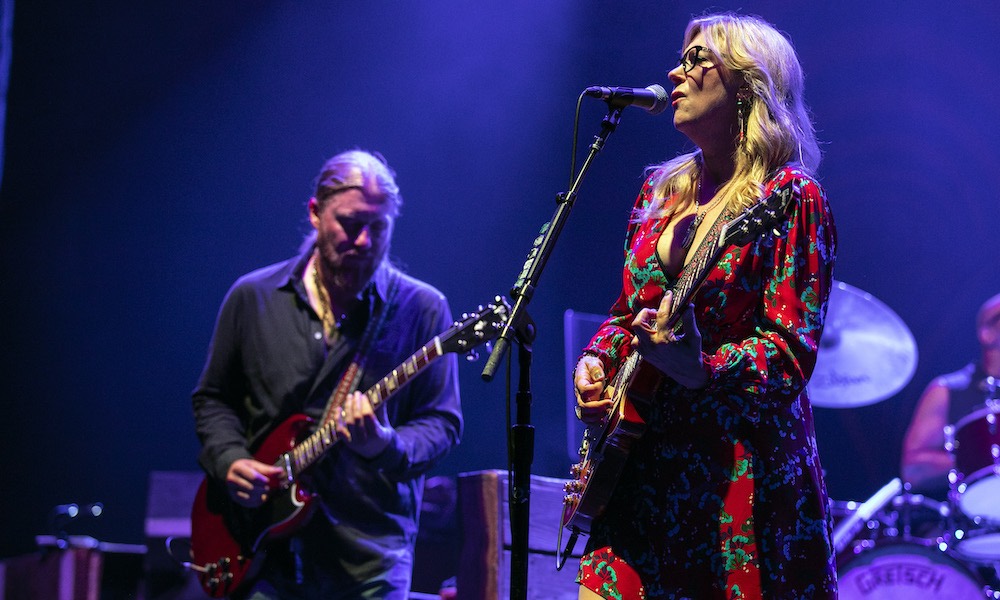 Tedeschi Trucks Band have today released a live version of the Derek & the Dominos classic "Why Does Love Got To Be So Sad?", featuring Phish guitarist/vocalist Trey Anastasio.
Recorded at the LOCKN' Festival n Arrington, VA on August 24, 2019, it's a preview of their forthcoming complete live performance there of the seminal album that the track originates from, Layla and Other Assorted Love Songs. The TTB album will be titled Layla Revisited (Live at LOCKN') and released via Bandcamp on July 16. It also features their frequent collaborator Doyle Bramhall II on guitar.
The band's performance of the complete, hallowed 1970 album was a secret until the very moment they took to the stage at LOCKN'. Their appearance at the four-day event, billed only as Tedeschi Trucks Band featuring Trey Anastasio, was already highly anticipated, but none of their devotees knew the particular treat they were about to be part of.
Tedeschi Trucks Band - Why Does Love Got To Be So Sad? (Official Music Video)
The performance made it clear what a special place the album has in their musical DNA; Derek Trucks, indeed, was named after the group. The show became a unique and unforgettable moment for the fans who were able to experience it.
"Why Does Love Got To Be So Sad?", written by Eric Clapton with Bobby Whitlock, is extended into an epic eight-minute-plus excursion by TTB. Other highlights of the album include the guitar interplay between Derek Trucks and Anastasio on "Keep on Growing," and Tedeschi's commanding work on "Have You Ever Loved a Woman." The recording also features Anastasio and Trucks' twin performance on the Jimi Hendrix cover "Little Wing" which was part of the original LP, as well as the set-closing "Layla" itself.
Layla Revisited (Live at LOCKN') will feature sleeve notes written by Derek Trucks himself, and the album concludes, as did the 1970 release, with Trucks and Tedeschi's studio duet version of "Thorn Tree In The Garden."