Listen To Terence Blanchard Pay Tribute To Wayne Shorter With 'Fall'
The new track also features on the acclaimed trumpter and composer's new Blue Note album, 'Absence', due out on August 27.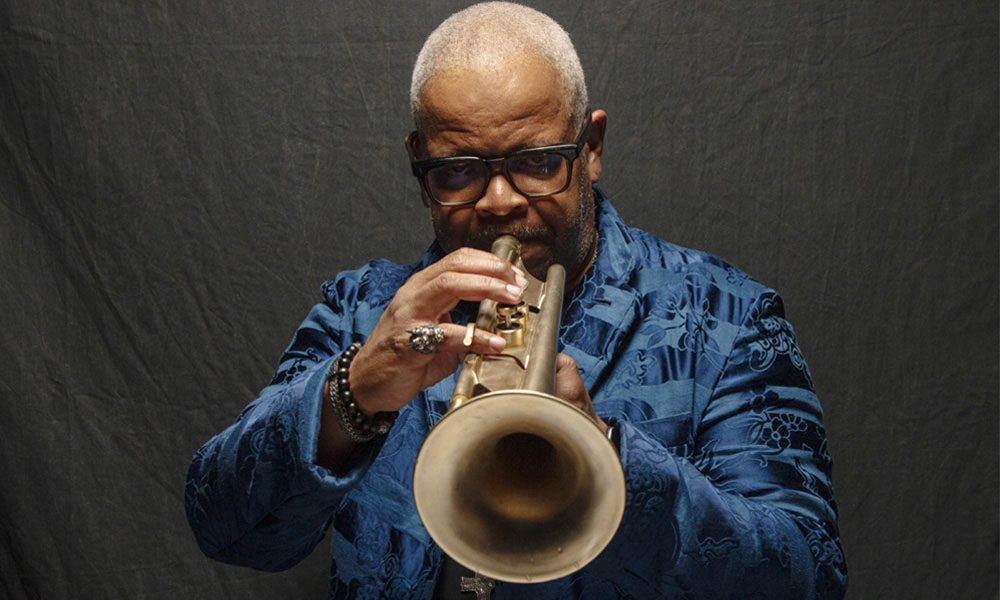 Terence Blanchard has released "Fall," the second single to be revealed from Absence, a stunning new Blue Note album due out on August 27 that pays tribute to legendary composer and saxophonist Wayne Shorter. You can check it out below.
Terence Blanchard ft. the E-Collective and the Turtle Island Quartet - Fall
Featuring the acclaimed trumpeter with The E-Collective—pianist Fabian Almazan, guitarist Charles Altura, bassist David Ginyard, and drummer Oscar Seaton—and the Turtle Island Quartet led by violinist/artistic director David Balakirshnan with Gabe Terracciano on violin, Benjamin von Gutzeit on viola, and Malcom Parson on cello, the album presents pieces written by Shorter as well as original compositions by Blanchard and members of his band. Shorter's piece "Fall" first appeared on the seminal Miles Davis Quintet album Nefertiti recorded in 1967.
"I wanted to honor him to let him know how much he has meant to me," says Blanchard. "When you look at my own writing, you can see how much I've learned from Wayne. He mastered writing compositions starting with a simple melody and then juxtaposing it against the harmonies that come from a different place to make it come alive in a different light. That's what makes the beauty of it. This album is about composition—not just his works but writing our own music to see how much he's influenced us."
The release of Absence comes at an especially prolific time for Blanchard whose opera Fire Shut Up In My Bones will open the 2021-22 season of The Metropolitan Opera in New York City on September 27, making it the first opera by a black composer in the 136-year history of the Met. In addition, Blanchard has just wrapped-up scoring Spike Lee's upcoming and much-anticipated HBO documentary about New York City, NYC Epicenters 9/11-2021½ which will premiere this Fall. Blanchard will also commence writing for the second season of the HBO series Perry Mason.
Blanchard will also be touring in support of the album release, including a free outdoor concert tonight with The E-Collective and the Turtle Island Quartet in New York City's Bryant Park as part of the Carnegie Hall Citywide concert series. Visit the artist's official website for further information.
Absence includes the following tracks:
"Absence" (David Ginyard)
"The Elders" (Wayne Shorter)
"Fall" (Shorter)
"I Dare You (Intro)" (Terence Blanchard)
"I Dare You" (Blanchard)
"Envisioned Reflections" (Intro) (Ginyard)
"Envisioned Reflections" (Ginyard)
"The Second Wave" (David Balakrishnan)
"When It Was Now" (Shorter)
"Dark Horse" (Charles Altura)
"Diana" (Shorter)
"More Elders" (Shorter).