The 1975 Drop New Track 'The Birthday Party' Off Forthcoming Album
"I think (the album will) be similar in the way that Brief Inquiry can be quite deconstructed – there's big, bombastic elements to it, but it's a very stripped, pure version of The 1975."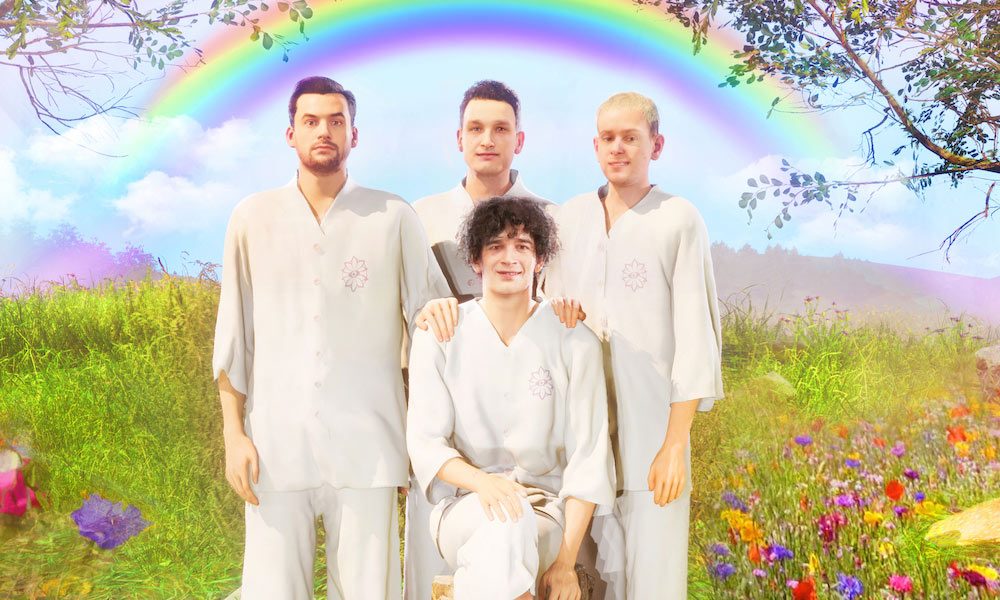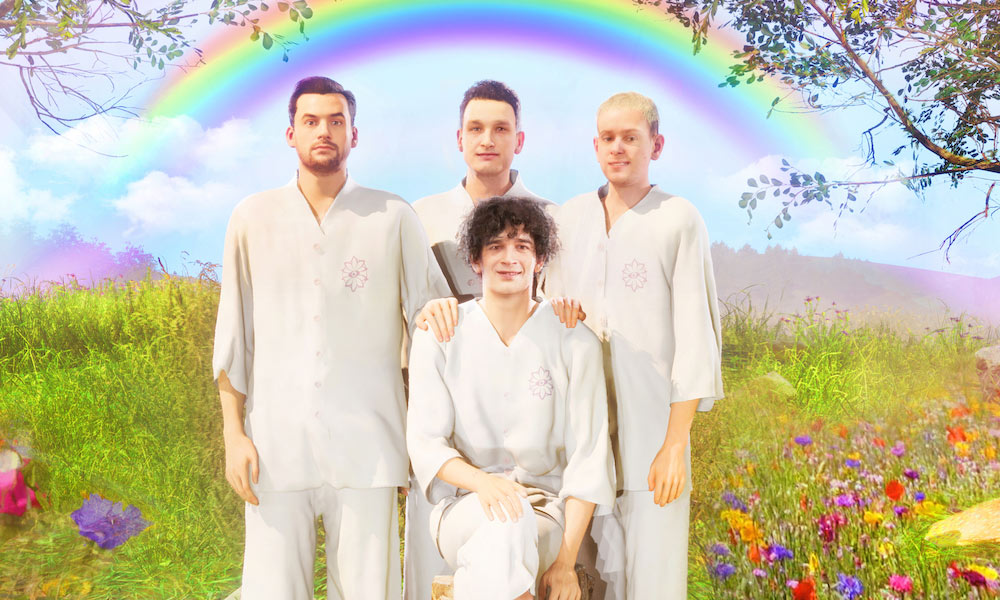 The 1975 are back with their new single 'The Birthday Party' from their forthcoming album Notes on a Conditional Form.
'The Birthday Party' is a departure from the previously shared singles off the album including 'The 1975', 'People', 'Frail State of Mind' and most recently, 'Me & You Together Song'.
The single strikes a more sombre tone, a more stripped-down, conversational ballad, as lead frontman Matty Healy sings about the social minutiae of parties through the lens of sobriety, over acoustic guitar and background party chatter.
The 1975 - The Birthday Party
"Single and well, I thought I was stuck in Hell/In a boring conversation with a girl called Mel 'Bout a friend in Cincinnati called Matty as well/Pulled away when I went in for a kiss/ No, it wasn't a diss/You put the tap on, cover up the sound of your piss/After four years, don't you think I'm over all this?"
Healy spoke more about the song in a recent interview with Dazed Magazine saying "It's just about the interesting social minutiae of house parties. I was gonna do a song that was like, 'What it was like to be at a house party at 20, 25, and 29'. But then I realised I don't need to do it, I just need to do what it's like now, because my career has been what it's been like to be at a house party at 20, 25, and 29. I think (the album will) be similar in the way that Brief Inquiry can be quite deconstructed – there's big, bombastic elements to it, but it's a very stripped, pure version of The 1975."
After releasing the track, Healy also spoke with Beats 1's Zane Lowe, which you can watch here. Along with sharing the new single, the band once again teamed up with director Ben Ditto and co-director / lead artist Jon Emmony for the official video, who also helmed their 2019 video 'People'.
A dystopian narrative about narcissism, isolation, incel culture and the divisions created by social media, the video questions if there is space for meaningful connections within technology.
"It was truly inspiring to work with The 1975 on this project, combining digital craft with true emotion and a subversive and multilayered narrative," says Ditto. "Matty and I have a shared fascination with the underbelly of Internet culture and how that impacts modern life, and we looked to address this from several directions and created an engaging and beautiful piece of filmmaking to contain these messages and their performance in a revolutionary way."
In the short film, lead singer Matty Healy visits Mindshower, a digital detox center, where he encounters a variety of characters – all taken from reddit / 4chan meme subculture – and his band mates. Working with artist Jon Emmony, Mimic Productions recreated The 1975 as digital humans, clad in simulated digital costumes. Detailed 3-D scans – including scans of all mouth movements – were used to create avatars for each member. Body and facial motion capture were utilized to record their performance.
Notes On A Conditional Form was first announced back May 2018, but following a couple delays the band began to rollout singles since last July. The album was due to be released on 21 February but has since been pushed back to 24 April.
Coinciding the album's release on 24 April, the 1975 will hit the road on 27 April in Houston, TX before wrapping up on 11 June in Duluth, GA. Joining them on the tour is fellow UK artist and Dirty Hit labelmate beabadoobee, along with cult indie act Phoebe Bridgers.
The 2020 tour also includes stops at The Forum in Los Angeles, Madison Square Garden in New York and The Budweiser Stage in Toronto.
The band also recently named 'Best British Band' at the NME Awards earlier this month.
Notes On A Conditional Form is out on 24 April and can be pre-ordered here.
Format:
UK English