The Avalanches, International Space Orchestra Partner For 'Wherever You Go' Video
The cosmic visual features musical contributions from NASA and SETI scientists, astronauts, and engineers.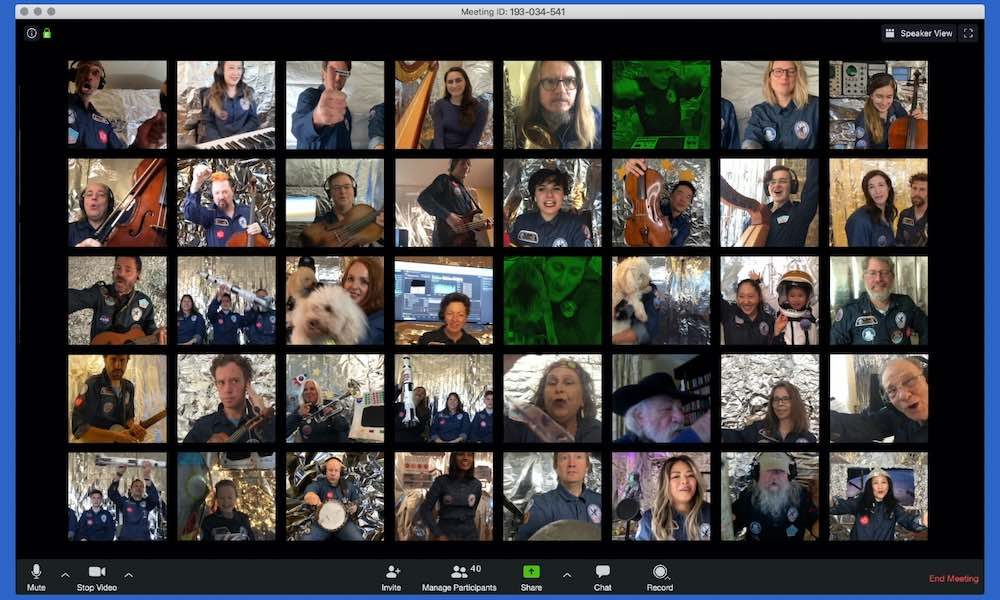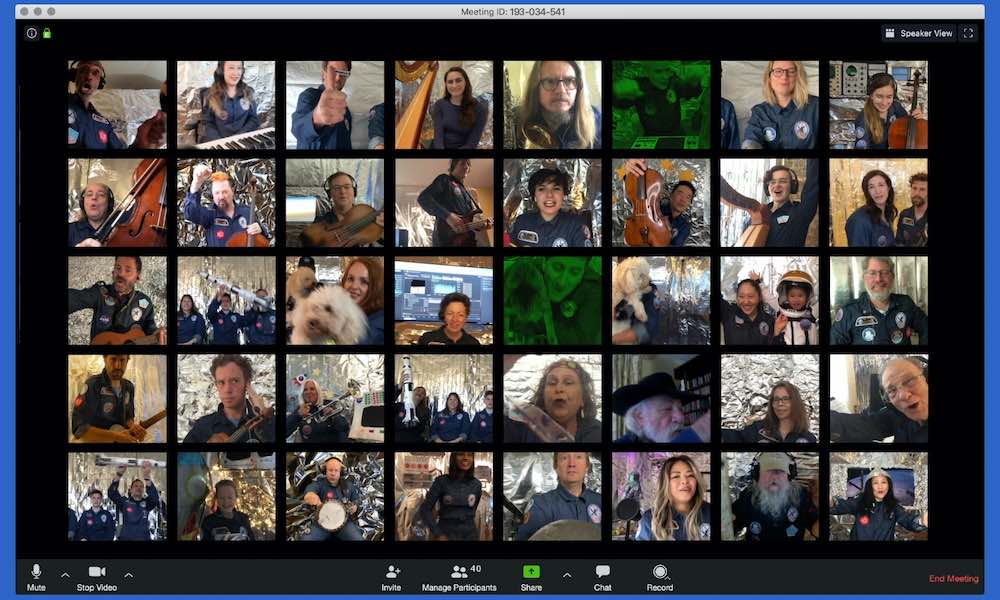 Australian electronica pioneers The Avalanches and the International Space Orchestra teamed up to create an epic collaborative video for "Wherever You Go" feat. Jamie xx, Neneh Cherry and CLYPSO. Filmed live during lockdown, the visual features musical contributions from scientists, astronauts, and engineers from NASA and SETI. The Avalanches' Robbie Chater and Tony DiBlasi, meanwhile, also make their first-ever appearance in a music video.
The Avalanches - Wherever You Go (Live In Lockdown With The International Space Orchestra)
Originally released in July via Astralwerks, "Wherever You Go" opens with samples from The Voyager Golden Record – a gold-plated, copper disk featuring sounds and images from Earth that was launched into space in 1977. The acclaimed track features vocals from Neneh Cherry and the Sydney-based troptronica producer, CLYPSO, plus contributions from Mick Jones on piano.
Established in 2012, the International Space Orchestra is the world's first orchestra of space scientists, featuring individuals from the NASA Ames Research Center, SETI (Search for Extraterrestrial Intelligence) Institute, and the International Space University. Directed by SETI Institute Designer of Experiences Nelly Ben Hayoun-Stépanian, along with musical director Evan Price, the ISO has performed alongside such artists such as Bobby Womack, Damon Albarn, Beck, Sigur Rós, The Prodigy, and Savages.
"We are forever grateful to Dr. Nelly Ben Hayoun and the International Space Orchestra for a truly magical, inspiring, and connective experience," said DiBlasi and Chater in a statement. "During a hard lockdown, it has renewed our faith in music, humanity, and the power of connection, science, and love. We have so much respect for all those at NASA and SETI Institute and the work they do pushing the boundaries of human exploration, in trying to find the answers to the universe, and who and what lay beyond our neighborhood."
As part of this exciting collaboration, The Avalanches also had the opportunity to develop a sonification of the Arecibo message, a 1974 radio broadcast that was beamed into space, offering messages about Earth and humanity. This marks the first time that the Arecibo message has been translated into music. It will be part of an upcoming project from the duo, according to a press release.
"The Avalanches have been working on a space inspired album for a few years now," said Dr. Ben Hayoun-Stépanian. "Researching sounds coming from space, they came across the brilliant work developed by our scientists at the SETI Institute and by the International Space Orchestra. Very quickly, it became apparent that our musical collaboration should focus on further inspiring new perspectives and desires to understand the universe."
She continued, "We hope that our performance will allow for further curiosity and interest to research further galaxies and extraterrestrial intelligence and life. Working with The Avalanches has been our greatest honor, one of the most cosmic experiences we have encountered."
Listen to the best of The Avalanches on Apple Music and Spotify.