Cult Classic Soundtrack For 'The Crow' Set To Receive Deluxe Edition
The new edition is set to be released on October 1.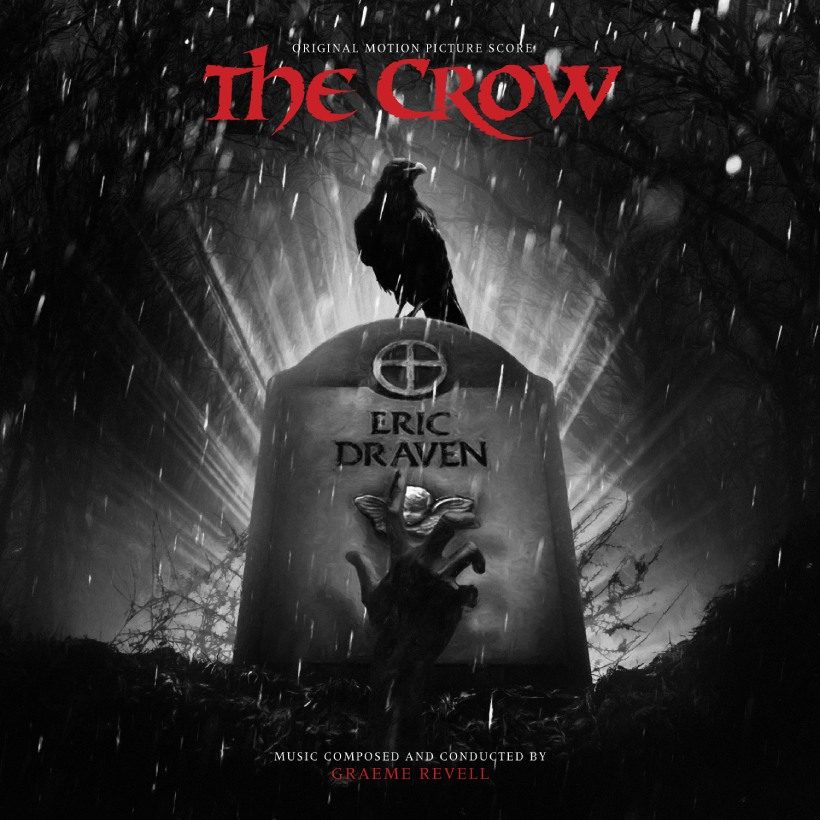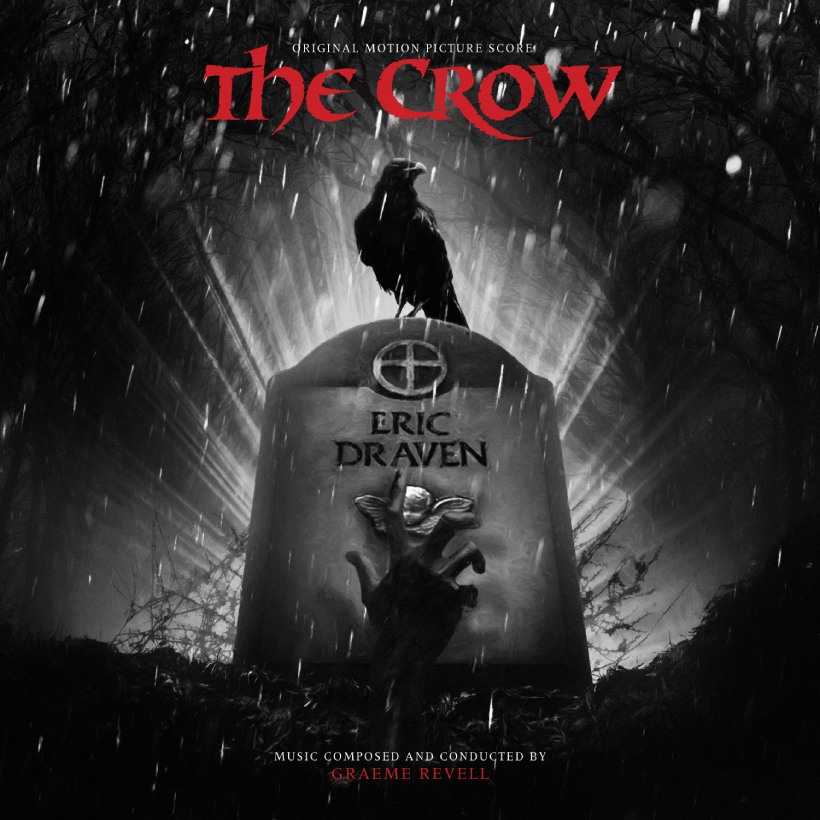 Varèse Sarabande has announced the forthcoming vinyl release of the Original Motion Picture Score for The Crow: Deluxe Edition composed by Graeme Revell. Fans of the cult classic can pre-order the special vinyl edition ahead of its October 1 release.
The bespoke package consists of a glossy wide-spine embossed jacket featuring original artwork, two black vinyl records housed in full-color inner sleeves with movie stills, new notes and interviews, and a fold-out 16×24 movie poster. The soundtrack has been expanded by 14 tracks and 30 minutes of additional music including Revell's end title song, "It Can't Rain All the Time," performed by Jane Siberry. An exclusive version pressed on marbleized black, gray and white vinyl is limited to 500 copies and available only on the Varèse Sarabande website.
The Crow (1994) became famous before it was even released, due to the tragic death of star Brandon Lee in an on-set accident. Alex Proyas' supernatural revenge thriller, based on a comic book, was met with critical and fan acclaim. It became a box-office hit and tribute to its fallen star, leading to a franchise of sequels and a television series.
The Crow features a masterful score by Graeme Revell (Dead Calm, The Hand That Rocks the Cradle). With a background in what is typically called "world music," Revell radically reinvented the grammar of film scoring by incorporating the authentic sonorities of non-Western cultures far more extensively and adroitly than had previously been attempted.
Under Revell's hand, The Crow score is a unique mélange of synthesized, industrial, vocal, non-Western and Western elements—with everything from tribal drumming to rock guitars, children's choir, blues riffs and bird samples, to a 50-piece string orchestra.
Pre-order The Crow Deluxe Edition.
The Crow Deluxe Edition Tracklist:
Side A
1. Birth Of The Legend (6:21)
2. Absolution Accepted (2:28)
3. Resurrection (2:11)
4. Inertia (1:50)
5. The Crow Descends (2:33)
6. Remembrance (2:57)
Side B
1. Rain Forever (2:36)
2. Shattered In The Head (0:46)
3. Her Eyes…So Innocent (2:47)
4. Tracking The Prey (3:37)
5. Elegy (0:34)
6. The Tides Of Sin (2:09)
7. Pain And Retribution (2:36)
8. Angels All Fire (1:18)
9. Believe In Angels (3:34)
Side C
1. Captive Child (2:36)
2. Devil's Night (2:32)
3. Innocent Lovers (2:16)
4. On Hallowed Ground (2:44)
5. Inferno (5:05)
6. Irony (1:16)
7. Legacy Of Brutality (1:52)
8. Watching You Forever… (2:30)
Side D
1. Angel From Hell (4:07)
2. Praying For Rain (0:49)
3. Return To Grave (3:48)
4. Last Rites (3:56)
5. Destroy Myself (1:48)
6. End Titles: It Can't Rain All The Time – Performed by Jane Siberry (4:06)