The Killers Perform 'Land Of The Free' For Macy's 4th Of July Special
The band recently re-worked their poignant 2019 single to address the death of George Floyd.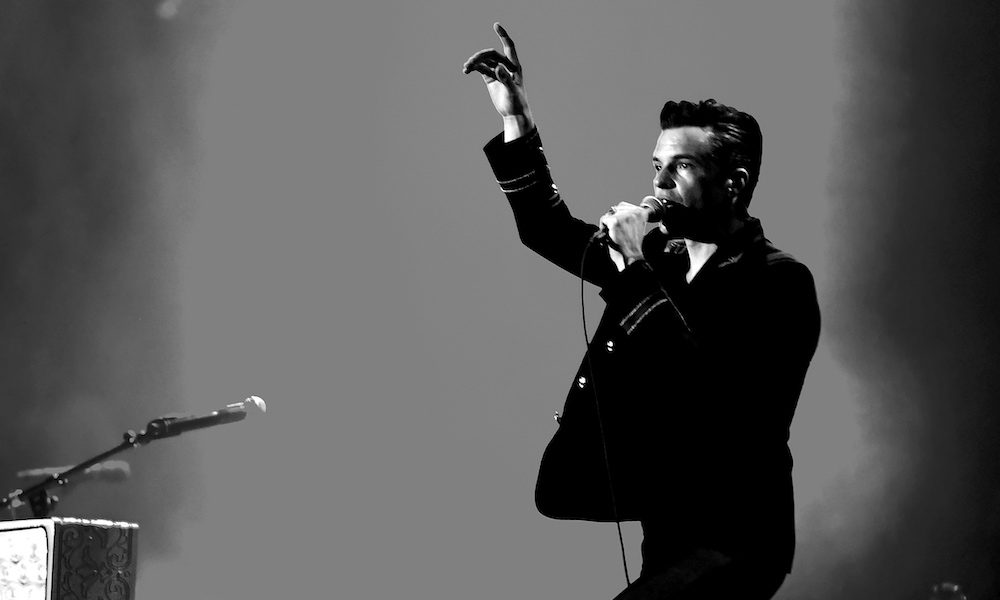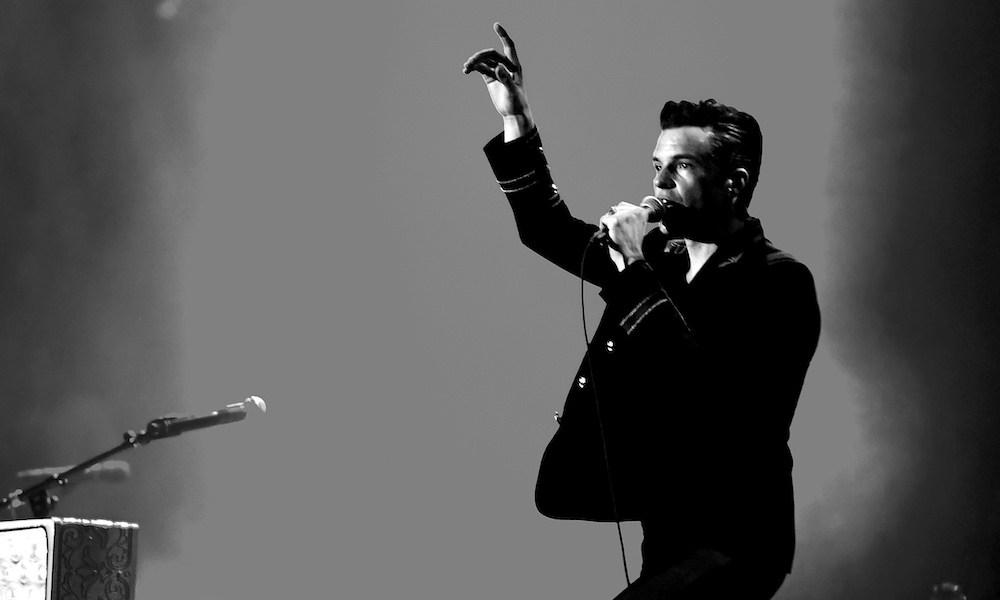 Last night, NBC aired the 44th annual Macy's 4th of July Fireworks Spectacular. While this years' events were markedly different, amid the COVID-19 pandemic, the special's high-profile musical guests offered memorable remote performances, including The Killers, who shared a moving rendition of "Land Of The Free" – their powerful 2019 single, which was recently updated to address the tragic death of George Floyd.
Roughly 27-minutes into the broadcast, the band appeared live from their Prairie Sun Recording Studio in Sonoma, CA, where they played a stripped-down version of the emotional song, with frontman Brandon Flowers at the piano.
The Killers unveiled the new version of the song in June, amid ongoing protests in the US and abroad. Originally released as a stand-alone single in January 2019, "Land Of The Free" was written to address a number of issues, including gun control, immigration, and police brutality. In the revised second verse of the song, Flowers sings, "When I go out in my car/I don't think twice/But if you're the wrong color skin/You grow up looking over both your shoulders/In the land of the free/And how many killings must one man watch in his home/Till he sees the price on the tab/Eight measured minutes and 46 seconds/Another boy in the bag/Another stain on the flag."
Hosted by the Today show's Craig Melvin and Dylan Dreyer, the broadcast also featured remote performances from the likes of Tim McGraw, the newly renamed Lady A, John Legend, Brad Paisley, and the Black Eyed Peas, who reworked the lyrics of their 2003 hit, "Where Is The Love?" in support of the Black Lives Matter movement.
The Killers, meanwhile, recently released single "My Own Soul's Warning," off their forthcoming album, Imploding The Mirage. The song follows "Caution" and "Fire In Bone." Imploding The Mirage, which marks the group's sixth studio album, was originally scheduled for release on 29 May but has since been put on hold in light of the pandemic.
Listen to the best of The Killers on Apple Music and Spotify.