The Killers Postpone UK Stadium Tour Dates
The band's sold-out stadium tour was set to begin in late May, in support of their forthcoming album, "Imploding The Mirage".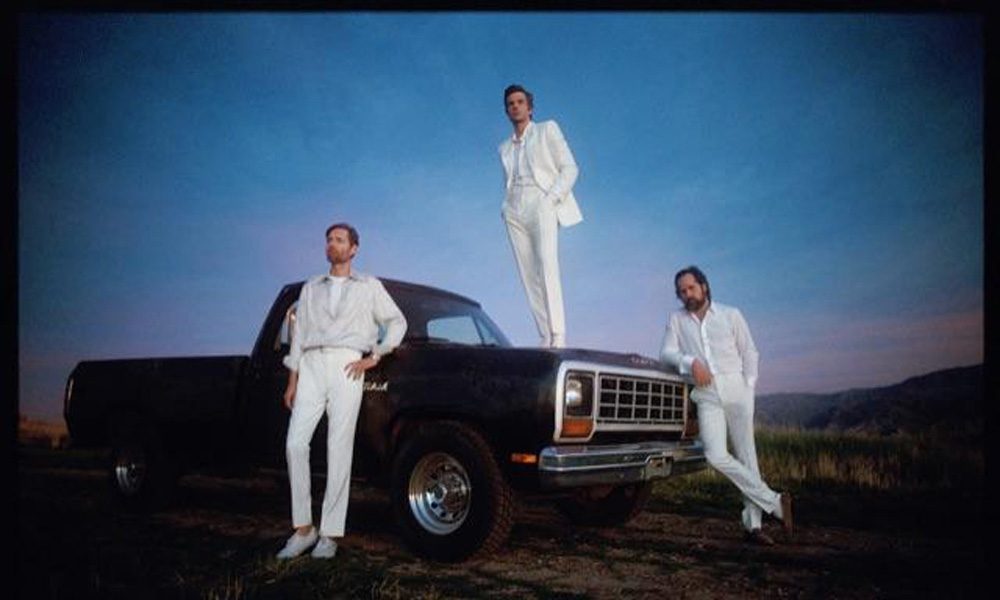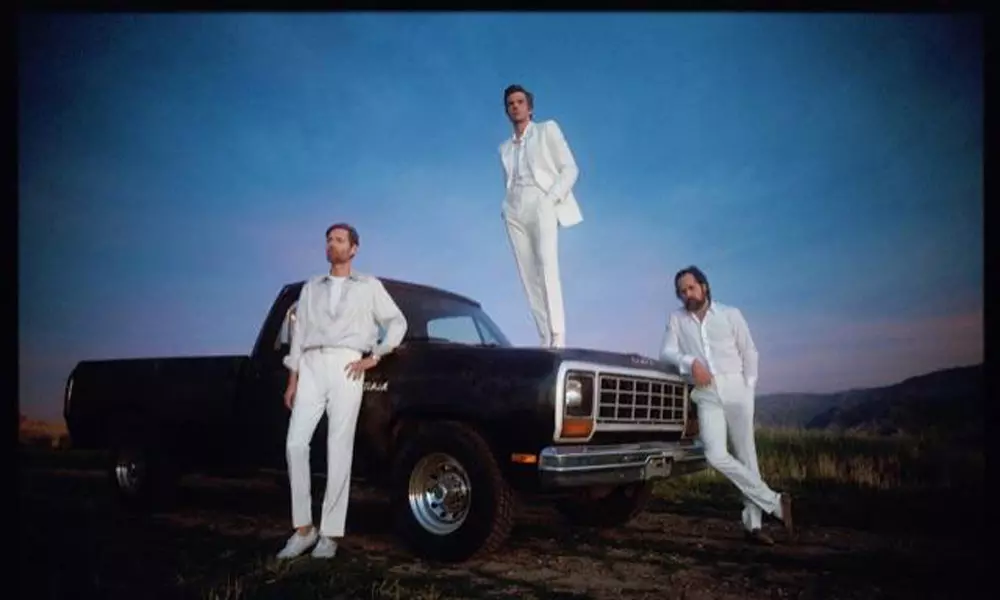 On Instagram Live, The Killers' drummer Ronnie Vannuci Jr. announced the unfortunate, but not unexpected, news that the band's UK tour would be postponed in light of the COVID-19 pandemic. The run of dates was originally scheduled to kick-off at the end of May, in support of the band's forthcoming sixth studio album, Imploding The Mirage.
"We've been thinking about this for over a year and all of a sudden we've had to slam on the brakes", said Vannuci Jr. "It's definitely postponed, not a cancellation kind of ordeal." He added, "We were very early to get the next available dates for next year, we've got – I think it's called – a first hold on a lot of things. We saw this coming early, or rather our agent Kirk Sommer, who's a special person in our lives, saw this coming and hopefully we'll get the jump on it."
When announced last year, the band's UK dates sold out immediately, moving over 350,000 tickets within hours. Shows included two nights at the 55,000 capacity London Emirates Stadium as well as a 50,000 capacity show in Manchester at Emirates Old Trafford. These shows follow the band's triumphant headline performance at the 2019 Glastonbury festival, which included surprise appearances from The Smiths' Johnny Marr and the Pet Shop Boys.
In March, the band shared that they would delay ticket sales for their US tour – which is currently scheduled to begin in late August – in light of the ever-changing news about the pandemic. They did note, however, that once the tickets are available, a portion of the proceeds will benefit people in the service industry in each local market along the tour route, whose jobs have been affected by the coronavirus.
In the meantime, Killers fans will have the opportunity to watch the band next Saturday, 18 April, at noon PST on Instagram Live. The band promoted the appearance on Twitter yesterday, encouraging fans to reply to the tweet with any questions for the group.
Imploding The Mirage is out on 29 May and can be pre-ordered here.
Format:
UK English