The Killers Score Seventh UK No.1 With 'Pressure Machine'
The album outsold the rest of the top five combined.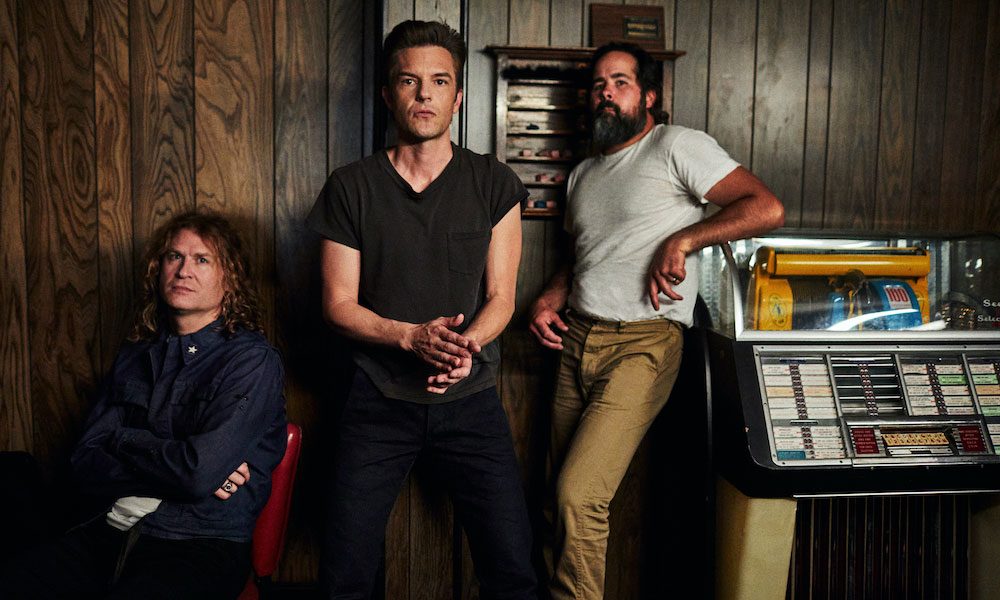 The Killers have racked up their seventh consecutive UK No.1 album with Pressure Machine. Earlier this week, it was reported that the band's latest record was not only on pace for No.1, but was outselling the rest of the top five combined.
By today, it had reached over 25,000 chart sales, 84 per cent of which were physical sales, including 5,400 on vinyl. Hot Fuss (2005), Sam's Town (2006), Day & Age (2008), Battle Born (2012), Wonderful Wonderful (2017), and last year's Imploding The Mirage have all previously reached the UK top spot. Their latest chart topper is an official UK Chart record for an international act, according to the Official Charts Company.
Following the release of Pressure Machine, The Killers took the stage at Jimmy Kimmel Live on Friday night to perform "Runaway Horses," their latest single from the project.
Introduced by guest host Sarah Silverman, The Killers launched into a stripped back performance of "Runaway Horses" in a cluttered setting surrounded by photo frames and trophies. Throughout the song, the band is illuminated by warm lighting and scattered teal hues.
On the album, "Runaway Horses" is a collaboration with singer and songwriter Phoebe Bridgers, although she did not join the band for the Jimmy Kimmel Live performance of the track. In her place, The Killers touring bandmate Erica Canales knocked out the duet.
Speaking with NME about the decision <a href="https://www.udiscovermusic.com/news/killers-runaway-horses-phoebe-bridgers/">to recruit Bridgers for "Runaway Horses," the only collaboration on the entire 11-track album, frontman Brandon Flowers shared: "She has a little bit of Wild West in her. She has rodeo people in her bloodline. She brought a sadness to the song that's integral to it, but also inherent in her. It was the perfect combination."
Flowers had first encountered the singer through her 2017 single "Funeral" when he heard it play on a college public radio station. In the interview, Flowers recalled hearing the track and "just thinking, 'This must be Phoebe Bridgers.' I knew it just from the way that people had written about her. There was so much beauty. It seemed so natural."