'The Offspring Greatest Hits' To Get Vinyl Debut
The Offspring are currently on their Let The Bad Times Roll Tour.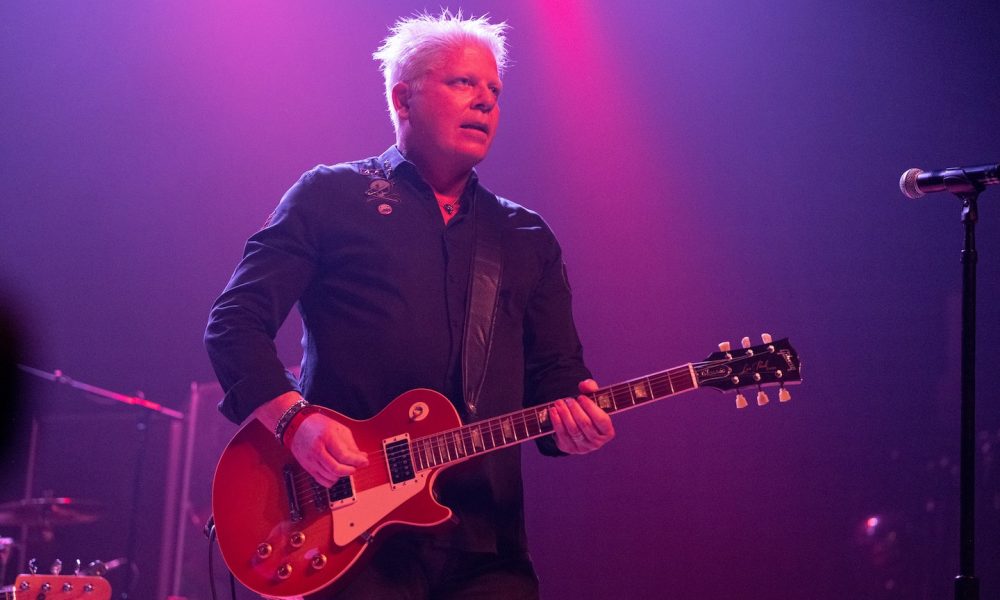 Iconic Orange County punk band The Offspring will be releasing their 2005 Greatest Hits album on vinyl for the first time on July 29.
There will be three different versions available: a black LP with a lyric insert, a limited-edition picture disc that features the band's iconic flaming skull, and an exclusive limited-edition version that boasts a slipmat with the same logo.
Preorders for all three are now live. The band did a limited advance release of the Greatest Hits vinyl on April 23 in celebration of this year's Record Store Day.
The Greatest Hits featured many of the band's hit singles, including:
"Self Esteem" / "Gotta Get Away" (Smash)
"All I Want" / "Gone Away" (Ixnay on the Hombre)
"Pretty Fly (For a White Guy)" / "Why Don't You Get A Job?" / "The Kids Aren't Alright" (Americana)
"Original Prankster" / "Want You Bad" (Conspiracy of One)
"Defy You" (Orange County soundtrack)
"Hit That" / "(Can't Get My)" Head Around You (Splinter)
The song "Can't Repeat" is also included in the collection and was the compilation's first single, peaking in the Top 10 on both Billboard's Modern Rock Tracks and Mainstream Rock Tracks charts. In addition, Greatest Hits climbed to No.8 on the Billboard 200, selling 70,000 copies in its first week of release, and certified both gold and platinum by the Recording Industry Association.
The Offspring are currently on their Let The Bad Times Roll Tour. It includes American dates, European festivals in June, and visits to Canada, Japan, and Brazil for summer performances, with additional dates in additional countries to be announced shortly.
The band continues to be active on social media, posting a series of "How To" videos on YouTube, which includes a primer on how to fly a fighter jet, as well as Cockpit Karaoke, a take-off on the James Corden routine in which Dexter and Noodles sing "Come Out and Play" while airborne.