Jack White To Open New Third Man Records Store In London's Soho District
The store will launch on September 25 at 1 Marshall Street, with six exclusive releases.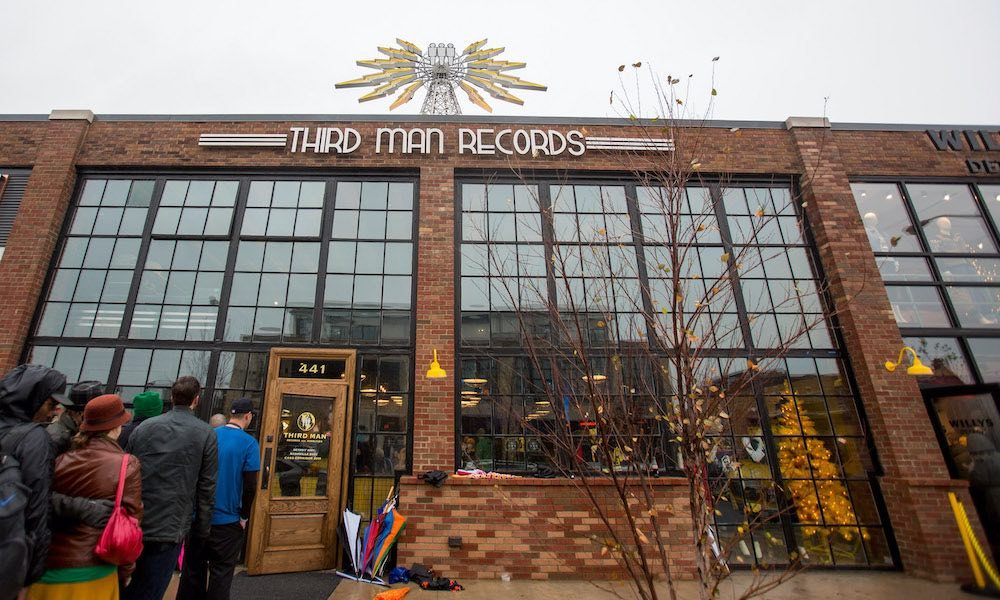 Jack White is to open a new Third Man Records store, the third, in London next month. The first European store follows those established in Nashville and Detroit, and Variety reports that it will launch on September 25 at 1 Marshall Street in the Soho district.
The shop will open with half a dozen excusive releases from the Third Man label which forms the basis of the stock. These will be available either in person from the three stores, or via the Third Man website. They're by Jesus & Mary Chain, Paul Weller, Cornershop, David Ruffin, Gina Birch of the Raincoats and "lost" Manchester group the Magic Roundabout.
The London branch will be a two-story building, designed by White himself, with a blue-themed space for live music, to be known as the Blue Basement. A statement explains that the new Third Man "was conceptualized and created throughout 2020 and 2021 during the Covid-19 pandemic, with the aim of creating a physical space to help keep record sales and live performances alive after such a tough period for everyone."
Weller's exclusive includes covers of three Motown hits, in recognition of White's Detroit roots: the Miracles' "Going to a Go-Go" and Jr. Walker and the All Stars' "Road Runner" and "What Does it Take?" The Jesus and Mary Chain single Live at Fox Theatre, Detroit has similar origins. Also on offer will be former Temptations frontman David Ruffin's David, recorded in the late 1960s and early 1970s but not released until 2004; Gina Birch's "Feminist Song"; the Magic Roundabout's Up album and Cornershop's "Judy Sucks A Lemon (For Breakfast Version)" b/w "Cork It."
The UK store will also have a token-operated lucky dip book machine, the Literarium, which has been designed by artist Craig Small and is said to be only the second of its kind in the world.