Thomas Rhett, Adam Hambrick, Clare Dunn Make It A Country Christmas
Rhett is doing so with an original song, Hambrick's inspiration is Stevie Wonder and Dunn has remade Elton John's festive favourite.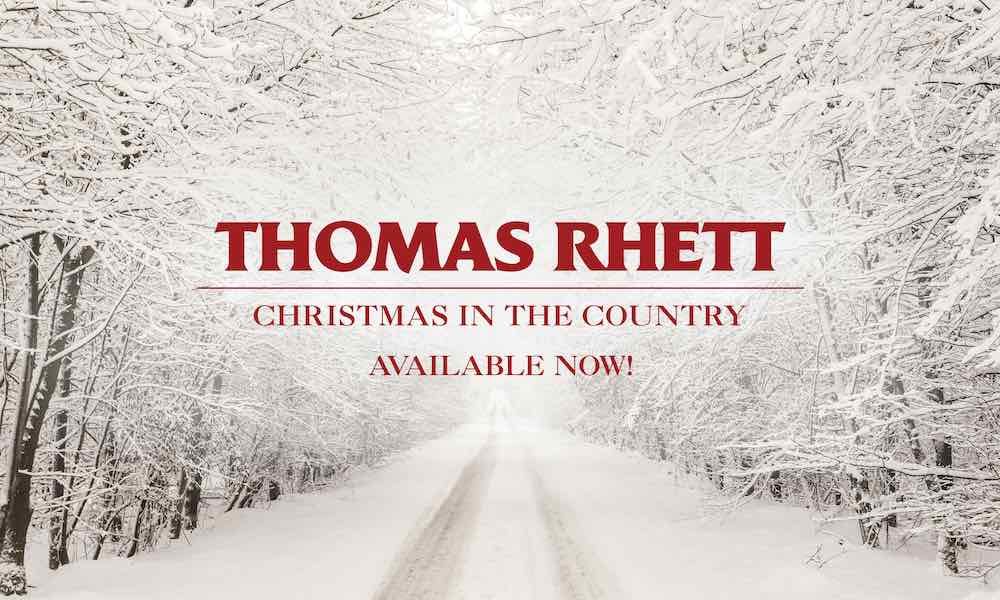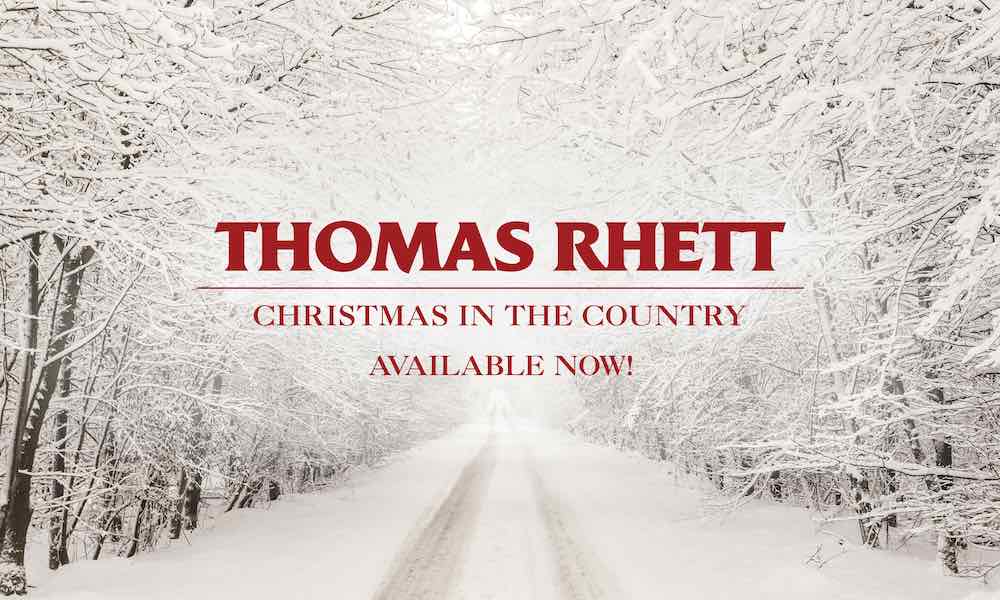 Several Universal artists are getting seriously into the holiday mood by releasing festive tracks and EPs. Thomas Rhett is doing so with an original song, while Adam Hambrick is calling on the inspiration of Stevie Wonder and Clare Dunn has remade an Elton John gem from the 1970s.
Rhett's new track is the singalong, feelgood 'Christmas In The Country,' released on 20 November by Big Machine Label Group. It's backed by the chart-conquering star with his string-laden new version of Robert Wells and Mel Tormé's undying favourite first published in 1945, 'The Christmas Song.' The original recording by Nat King Cole and his Trio has been in the Grammy Hall of Fame since 1974.
Thomas Rhett - Christmas In The Country (Lyric Video)
"Hope these are getting y'all in the spirit," tweeted Rhett about the new songs. His Center Point Road set was last week nominated for a Grammy as Best Country Album, and he performed its lead hit 'Look What God Gave Her' on the American Music Awards on Sunday night (24).
Adam Hambrick - What Christmas Means to Me (Official Audio Video)
Hambrick, who is working on his first album for Capitol Nashville and has released several singles during the course of 2019, offers a new country-soul version of Stevie Wonder's 'What Christmas Means To Me.' The festive favourite was written by Allen Story, Anna Gordy Gaye (Berry Gordy's sister and Marvin Gaye's first wife) and George Gordy (Berry's older brother). Stevie recorded it for his 1967 album Someday At Christmas and it's gone on to be covered dozens of times, including by John Legend for his 2018 release A Legendary Christmas.
Clare Dunn - Step Into Christmas (Audio)
Dunn's new release is a rendition of Elton's 'Step Into Christmas,' released earlier this month by MCA Nashville. It calls on her background in rock and soul in an update of the track first released by John as a non-album single for the 1973 holiday season. The original was certified gold by UK trade body the BPI all of 45 years later in 2018 and has figured prominently in the UK Christmas charts of the streaming era: having peaked at No. 24 first time around, it reached No. 11 at the end of 2017 and No. 10 last year.
Listen to the best of Thomas Rhett on Apple Music and Spotify.
Format:
UK English