Tierra Whack Announces Highly Anticipated New EP, 'Rap?'
'Rap?' is out December 2.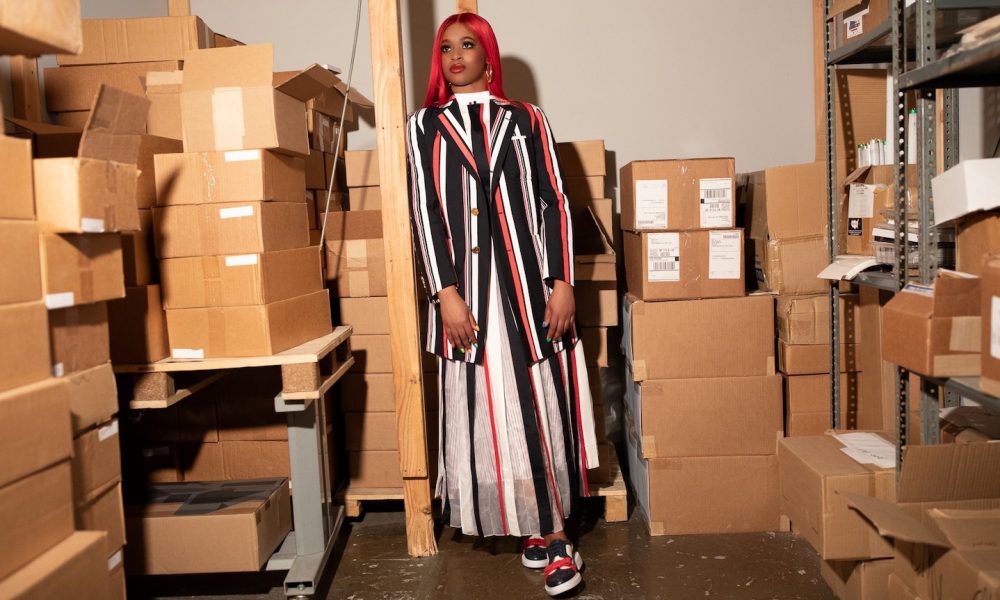 GRAMMY-nominated rapper, singer, songwriter, and poet Tierra Whack has announced her musical return with her new EP, Rap? due December 2.
The EP is the long-awaited follow-up to her groundbreaking 2018 project, Whack World, a storytelling innovation of 15 one-minute vignettes that capture a full spectrum of life experiences. It drew widespread critical praise: Dazed and Noisey declared it the best album of 2018, while it garnered top 10 year-end spots from NPR, Pitchfork, and Okayplayer, and top 20 placements from Billboard and Complex.
To accompany Rap?, Tierra has lined up sold-out shows in Brooklyn, NY on December 2 and Los Angeles, CA on December 10, with a third date and location to be announced soon. On December 3, the multi-talented Tierra will add a new feather in her cap – fashion mogul – with the release of her first-ever Vans collaboration.
In partnership with the iconic sneaker and apparel brand, Tierra and her stylist Shirley Kurata have curated a 1980s-inspired collection that reflects Tierra's unique approach to music and fashion, described as a "mélange of colors, shapes, patterns, and phrases that explores limitless creativity." The set will include four styles of footwear and ten apparel pieces, all bearing a signature mantra: "Weird Hype And Creative Kids" ("WHACK" for short).
"It was an amazing experience to be able to take what I do with music and apply it to fashion," Tierra said in a press release. "Making music is all about collaboration and it was great to work with Shirley and with Vans to give people a collection they can feel free in."
Though fans have been waiting for a new project from Whack for a while, she has been dropping a steady supply of singles lately. Back in August, she released a new single called "Walk the Beat." Produced by J Melodic, the song features the repeated words, "Fashion shows, fancy clothes/ That's just the way it goes."
Back in June, the Philly native shared a new song, "76," celebrating her hometown heroes, the Philadelphia 76ers. "76" was released on the team's official YouTube page, along with a music video filled with NBA footage.